Published Dec 04, 2018
The Game Art Grad Helping Architects Communicate With Clients
In his job as a 3D architectural visualization artist, Christian M. Soto Mille uses software traditionally utilized by the entertainment industry to make renderings of commercial spaces.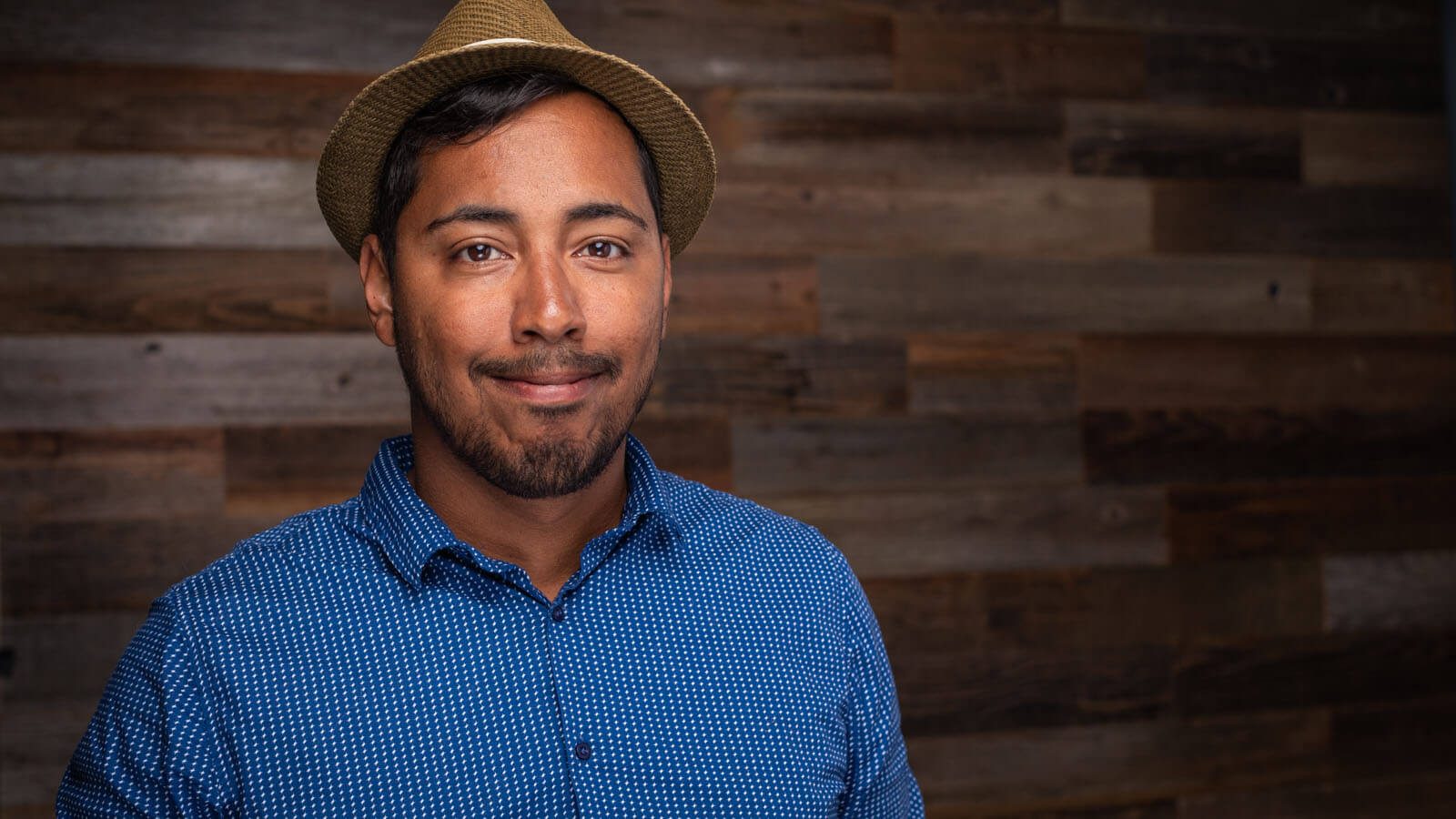 Christian M. Soto Mille always knew he wanted to go to Full Sail, and a stint in the military helped make it possible.
"I came to the U.S. from Puerto Rico in 2010. I wanted to enroll in school then, but I knew it would take time to find a job and that school would be expensive. So I decided to join the Navy. I did four years of active duty and one in the reserves, and after I completed my service I was able to use my GI benefits to pay for school," he says.
He graduated in 2018 and landed his current job about a month later. Like many Game Art graduates, Christian makes a living crafting virtual landscapes. As a 3D architectural visualization artist for the firm Romero, VanRell, Jeng & Associates, he creates 3D renderings of commercial spaces catering to the hospitality and entertainment industries.
For Christian, who has always loved video games, the gig isn't what he envisioned when he enrolled at Full Sail. But he's come to love his role, and he says he draws a deep satisfaction from his work. And the fact that the market for 3D visualization is booming doesn't hurt.
"A few months before I graduated, I noticed these types of jobs were everywhere. It's not games, but I'm working in SketchUp and 3ds Max, using similar tools I would use in the game industry, to give clients a sense of what their building or outdoor space will look like. It's good experience," he says.
Christian even streamlined the company's workflow by exposing his team to tools traditionally used in the gaming industry. He recently introduced Maya, a 3D animation software commonly used to create 3D renderings for films, television, and games. While traditional CAD-based programs are great for designing blueprints, they're not great for creating realistic, organic shapes. With Maya, Christian is able to present clients with photorealistic renderings of what a building will look like. Not only do his visualizations impart a wow factor, but they also allow clients who aren't used to interpreting blueprints or CAD drawings to provide informed feedback to the architects.
"With the CAD drawings, sometimes the clients don't see problems," says Christian. "When you give them a 3D illustration, it's easier for them to see. Then they come back with changes, and after that, we render it out so they can get a sense of how the final product will look and feel."
Christian adds that everything he's experienced up to this point has brought him to a challenging and satisfying career.
"Full Sail and the military were similar in that they taught me how to work in high-pressure environments. It's hard work, but you get back what you put in. I've carried over the things I learned to my job, and I love that I even get to teach my co-workers a few things. And who knows? Maybe I'll switch to making games in the future. But for now, I think this is great."