Published Jun 24, 2020
This Grad's Enjoying "Victory" on the Gospel Charts
Tricray Astwood's dual Recording Arts and Music Business degrees set him up for success in the Christian music industry.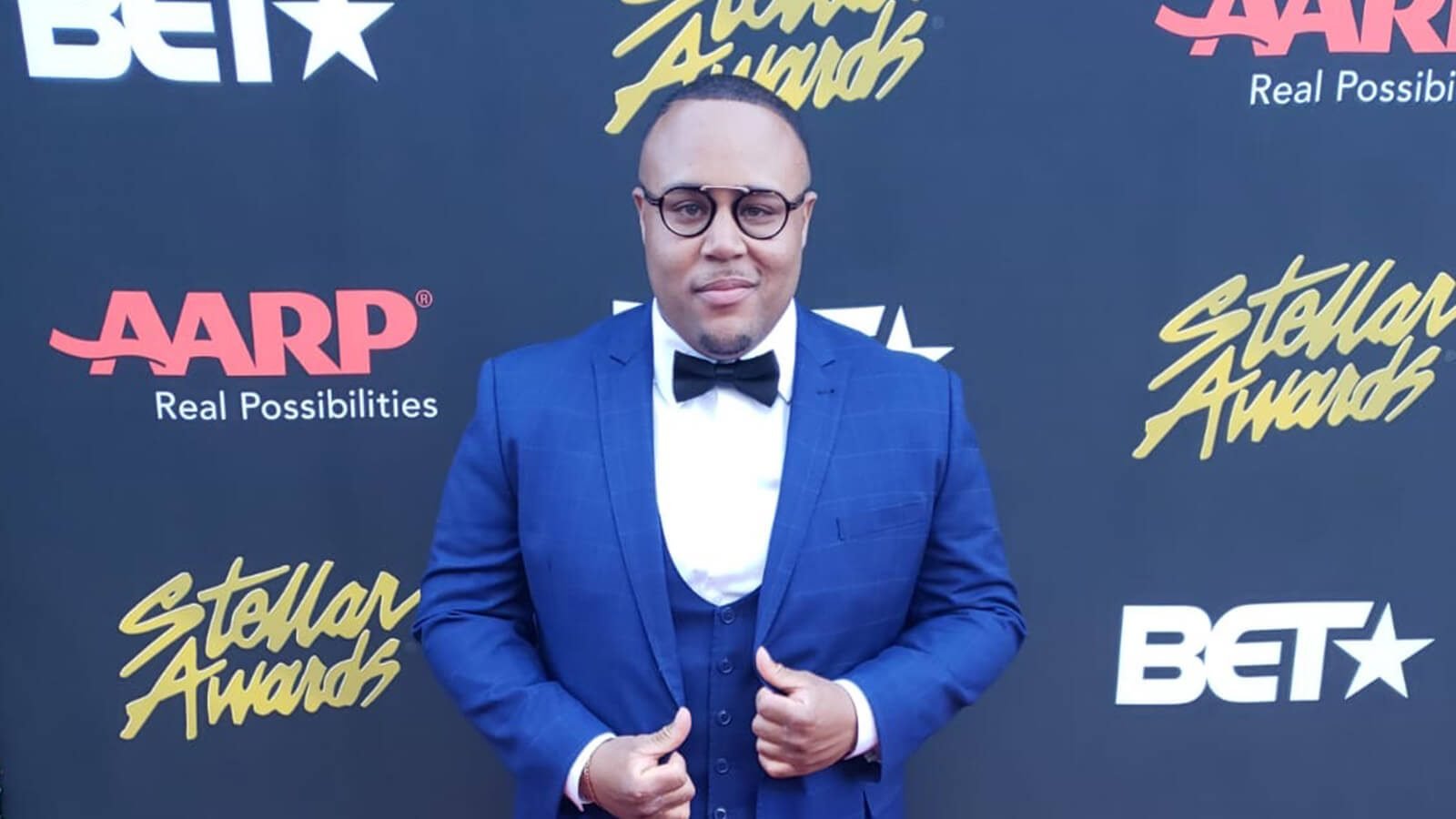 Tricray Astwood is staking his claim in the gospel music industry. The Recording Arts and Music Business grad recently enjoyed a number one hit with "Victory," a song he wrote as part of the Christian duo Last Call. He's also a 2020 recipient of a BMI Trailblazer Award for Gospel Music, and he's preparing for the upcoming release of Last Call's second album. It's only the beginning of Tricray's gospel career, and he attributes his early success to his dual degrees from Full Sail.
Tricray fell in love with music at 16 when he was singing in church choirs in his native Bermuda. When he decided to head stateside and pursue higher education in music, Full Sail was his first choice. The school's commitment to hiring educators with real-world experience stuck out to him, and Full Sail's Behind the Scenes Tour didn't hurt either. "Once you take a tour of Full Sail, you fall in love," he says.
After arriving in Orlando, Tricray got started on his associate in Recording Arts.
"The whole reason why I did that program was simply so that I can communicate better with the producers and with the engineers," the singer says of his decision to pursue a degree program focused on technical studio work. "And I can know the different terminology and what I want to hear. I can be able to communicate that effectively."
He kept up that career-driven mindset by choosing to enter the Music Business bachelor's program the following year. "I really, really loved it because I learned the legal side of things, the publishing, the copyright. We learned how to write contracts. We learned how to put on a show," he says.
A few years after graduating, Tricray formed Last Call with his best friend, Adrian Jones. The duo released their first album, Ten Thousand, a year later. However, they didn't start making waves in the gospel industry until they performed "Victory" at a benefit concert in Bermuda and caught the attention of Fred Jenkins III, brother of R&B super-producer Rodney "Darkchild" Jerkins, and the president of DarkChild Gospel.
"Victory" ripped through the gospel charts, simultaneously hitting number one on the Gospel AirPlay Charts, Gospel Indicator Charts, and Media Base Gospel Charts. Fred was impressed by the song's trajectory and signed Last Call to DarkChild Gospel, and Tricray's Full Sail education quickly came back into play.
"When it came to signing the record contract, I knew what the different clauses meant. And I was able to apply what I learned, and it's still valid for today, which is amazing to me. After 10, 12 years, I am still using that same knowledge," he says. Tricray also used his insight in marketing, promotions, and radio tracking to help give "Victory" the traction it deserved.
After the success of their lead single, Tricray and Adrian started recording a second album in the DarkChild studios. Their sessions are postponed due to the coronavirus crisis, but Tricray is still enjoying music industry success while he waits at home in Bermuda.
Last Call's latest song, "No Greater Love," is currently cruising up the gospel indicator charts. Tricray is also being recognized with a 2020 BMI Trailblazer Award in Gospel Music. "It's a huge deal in the Christian community because they give it to, I believe, the top 10 or 20 songwriters for that year… [it] usually goes to veterans. So to be amongst people like that, was just totally amazing for me."
Tricray is vocal about how much his Full Sail education has helped his gospel music career. "I would like for more people considering the gospel and Christian industries to look into going to Full Sail," he says. But they'll have to have complete faith in their instructors to reap all of Full Sail's benefits."
"Put into practice everything they're teaching you, because what they're teaching you is correct," he says. "Everything that they teach you about the industry, I've seen it… if it had not been for what I learned Full Sail, I might not have made it at all. So I'm just totally thankful," he says.