Published Feb 08, 2021
Venezuelan Grad Shares His Journey to Becoming A Senior Video Editor
Alberto Alcantara applies his production knowledge to work with brands like Netflix and Samsung for Latin America.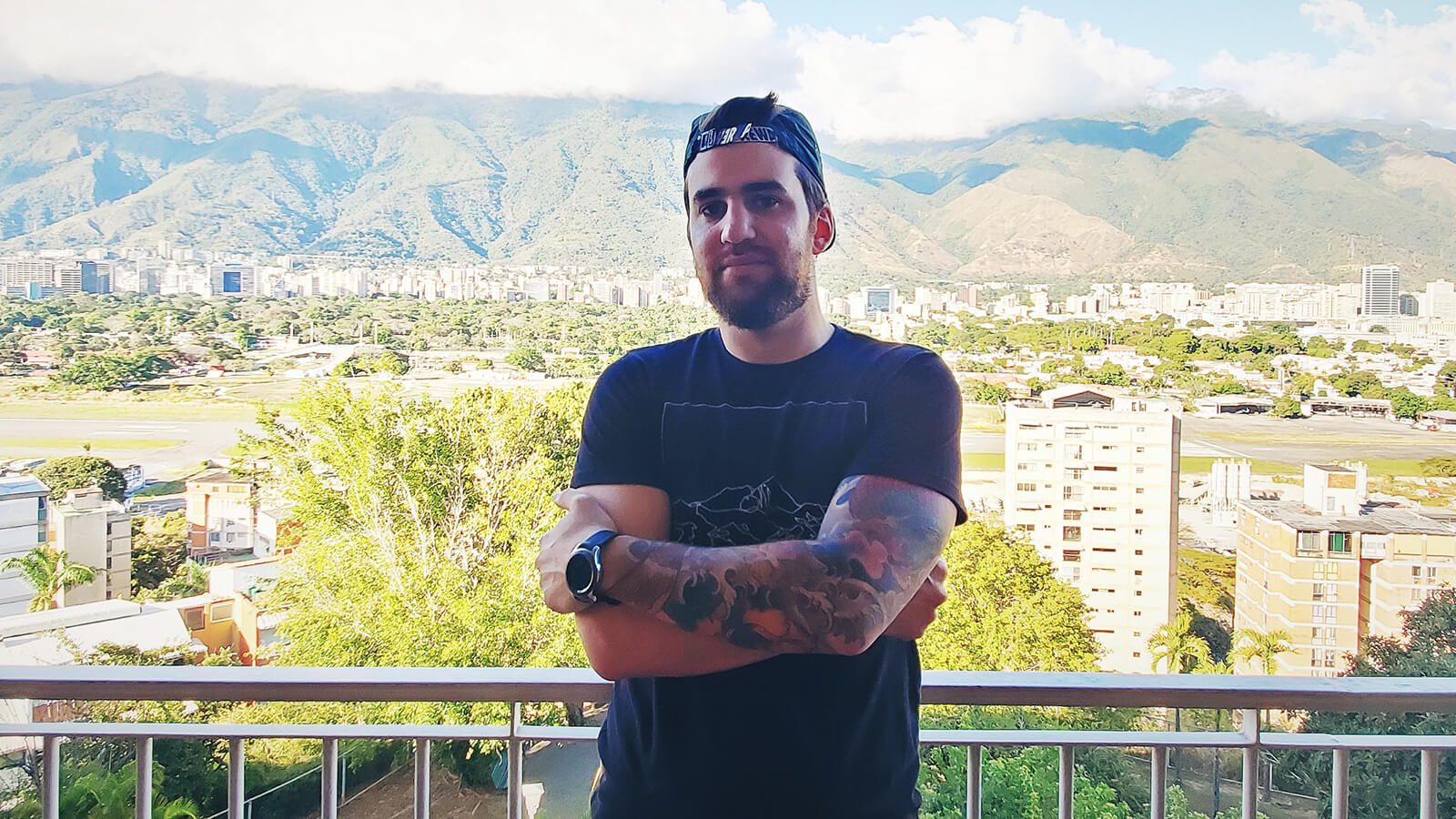 Once Alberto Alcantara made the decision to pursue a career in music, he was left with only one thing to figure out: where to get his education.
"I tried to find a career where I could work with music, but not be in a band or travel the world," Alberto recalls. "I started looking at different sound engineering opportunities, and here in Venezuela, there isn't really a school where you can go and study recording engineering or sound engineering and graduate with a bachelor's."
That's when he found Full Sail. He says, "I started looking outside [Venezuela], in the States and one of the [schools] that was most recommended and more renowned, was Full Sail…and the whole two-year program really got my attention."
Alberto moved to Florida and enrolled in Full Sail's Recording Arts program. While the initial culture shock of living in a new country thousands of miles from family and friends was difficult for the grad, he found support from Full Sail faculty and staff.
"I had a pretty cool advisor from day one, from before I even got to Florida, and she really, really, really helped me feel more at ease," he says. "One of the best things she did was introduce me to another Venezuelan student that was already there for a couple of months…he ended up being, literally, my best friend there. Over the course of the next couple of years while I studied there, it really got a lot easier."
As Alberto became more comfortable on campus and expanded his personal and professional networks, he realized that his future success would depend on being as well-rounded as possible. After completing his Recording Arts degree, Alberto began another bachelor's program at Full Sail, this time in Show Production.
After completing degrees in both Recording Arts and Show Production, Alberto returned to Venezuela. Once home, he quickly found an opportunity to work in post-production for VALE TV, a non-profit education channel in Venezuela. During his time with VALE Alberto discovered that he had an unexpected interest in video editing, a skill introduced to him during his time on campus.
"I'd never thought I would be a video editor, but when I got the class in show production, they teach you some basic video editing and I really fell in love with it," he recalls.
Equipped with a broad skillset in audio, video, and production, Alberto is now working as a Senior Editor with Venezuela-based production company Paradiso Entertainment where his clients include brands like Netflix, Samsung, and more. Primarily working on large-scale commercial projects for Latin American audiences, Alberto credits his education with his ability to contribute to the quality of a project overall, not just in his designated video editor role.
"If I'm doing a video and there are interviews, or music, or sound effects, whatever, I'm already really comfortable with it," he says. "To have my Recording Arts education, I can really help out if there's a project that only needs to do sound effects for like an animation video or something, they ask me to do it because they already know I'm educated in that side.
"Everything you learn at Full Sail is literally what you're going to be doing for the rest of your life, and I think there's no place that leaves you with a better education on what you're going to do than Full Sail. I really believe that."