Published Dec 21, 2015
Year in Review 2015: Campus Events and Guests
Our Year in Review series features the best of life at Full Sail in 2015, highlighting award-winning grads, student work, industry guests, and more.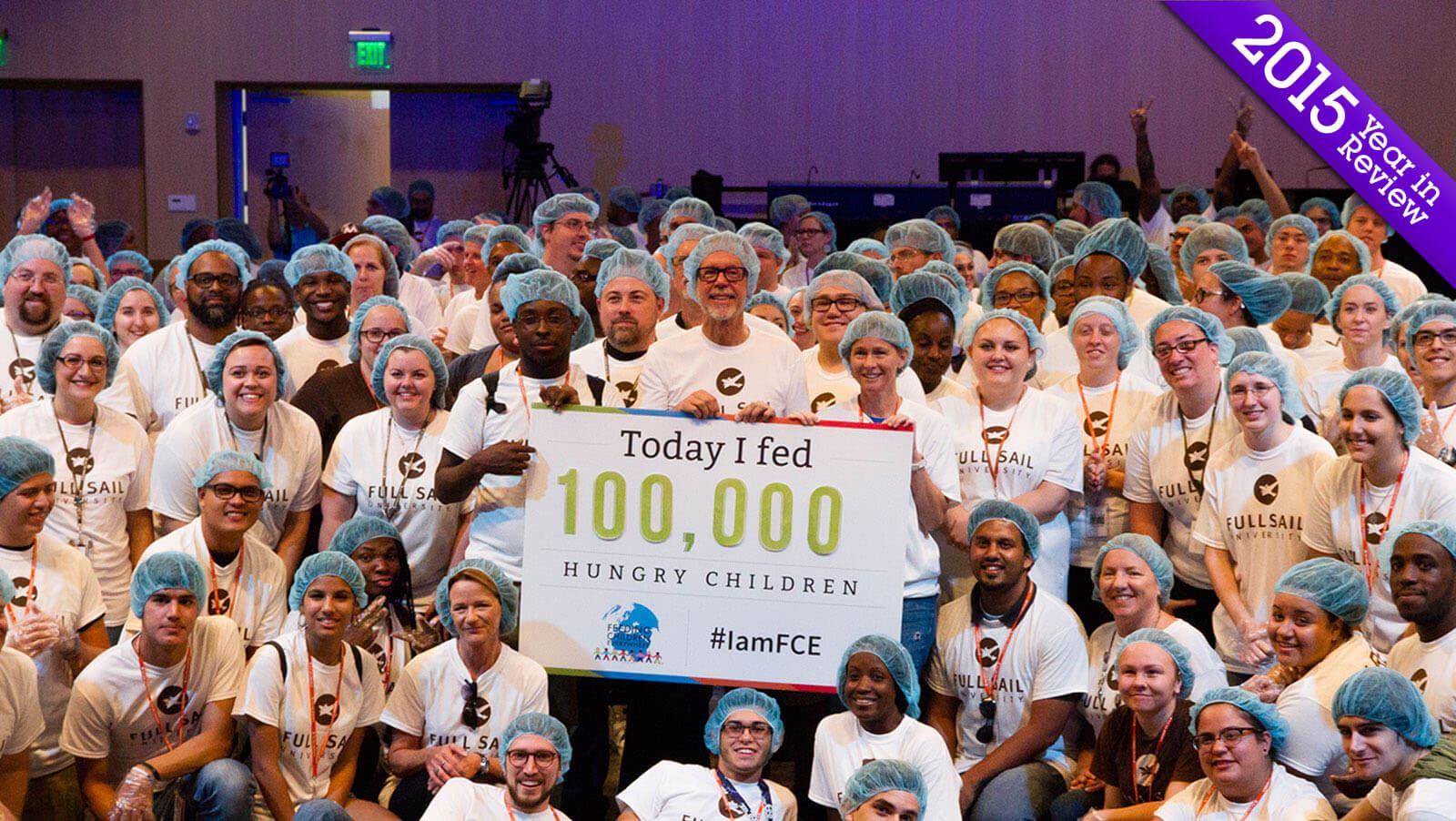 As we head into the holidays, we can't help but reflect on all of the events, speakers, and industry related offerings that took place on campus this year. 2015 seemed all about milestones as many members of the Full Sail community celebrated personal and group achievements. The last year also saw the introduction of several new on-campus facilities, including a new venue, a digital studio, and a multimedia lab geared towards young people. As always, we also welcomed a number of heavy hitters from the entertainment and media industries, and many of the events were live streamed so that online students could get in on the action. Check out some of the highlights below.
Through a partnership with Wargaming.net, Full Sail opened the doors to the all new Full Sail User Experience Lab in January.
Our newest on campus venue, The Treehouse, opened its doors early this year. In the last year the space has been utilized for dozens of on campus events, including a special evening with Living Colour bassist Doug Wimbush.
In February, we welcomed another batch of awesome grads into the Hall of Fame during our Sixth Annual Hall of Fame Week.
Career Development hosted two successful hiring events— one in June and another in October.
Full Sail's business programs collaborated on the Campus Conversation speaking series, which brought various leaders of industry to campus. Guests included Orlando City Soccer Club President Phil Rawlins and the President of the Enzian Theater Henry Maldonado.
Representatives from the music television network REVOLT TV visited campus. Members of the network, passed through Orlando on their way to the REVOLT Music Conference in Miami, FL.
Members from around the Full Sail Community joined forces with Pure Motivation to package 100,000 meals for hungry families. The event was milestone for the campus organization, marking their 100th event and 7th anniversary.
In April, Brian Keith Gibson earned his bachelor's degree in Game Design, and in doing so became Full Sail's 50,000th graduate since the inaugural class.
WWE brought a new season of the hit reality series WWE Tough Enough to campus. Hosted by Chris Jericho and featuring judges like Daniel Bryan and Diva Paige, the ten episode series aired on USA Network and spotlighted many of the NXT-run facilities on Full Sail's campus.
Full Sail launched it's inaugural educational initiative geared toward children ages 7-12. After a successful run of summer camps, Full Sail Labs expanded to include after school programming.
Online business students had the chance to visit and connect with their campus peers during the second annual Campus Connection. The event featured two days of panels and workshops.
In November, graduating Show Production students hosted the biggest final concert to date as part of their Project and Portfolio VII course. They welcomed Venezuelan artist Jorge Luis Chacín, who played to a packed house of fans new and old.
Collaboration on (and off) campus featured heavily this year, as students from various degree programs came together to work on projects like the film Fenrik the Troll and a music video for Austin-based band January May.
Full Sail launched Rebel HQ, a digital entertainment studio, in collaboration with Maker Studios.