Published Jan 06, 2017
Year in Review 2016: Full Sail in the Community
Our Year in Review series features the best of life at Full Sail in 2016, highlighting award-winning grads, student work, industry guests, and more.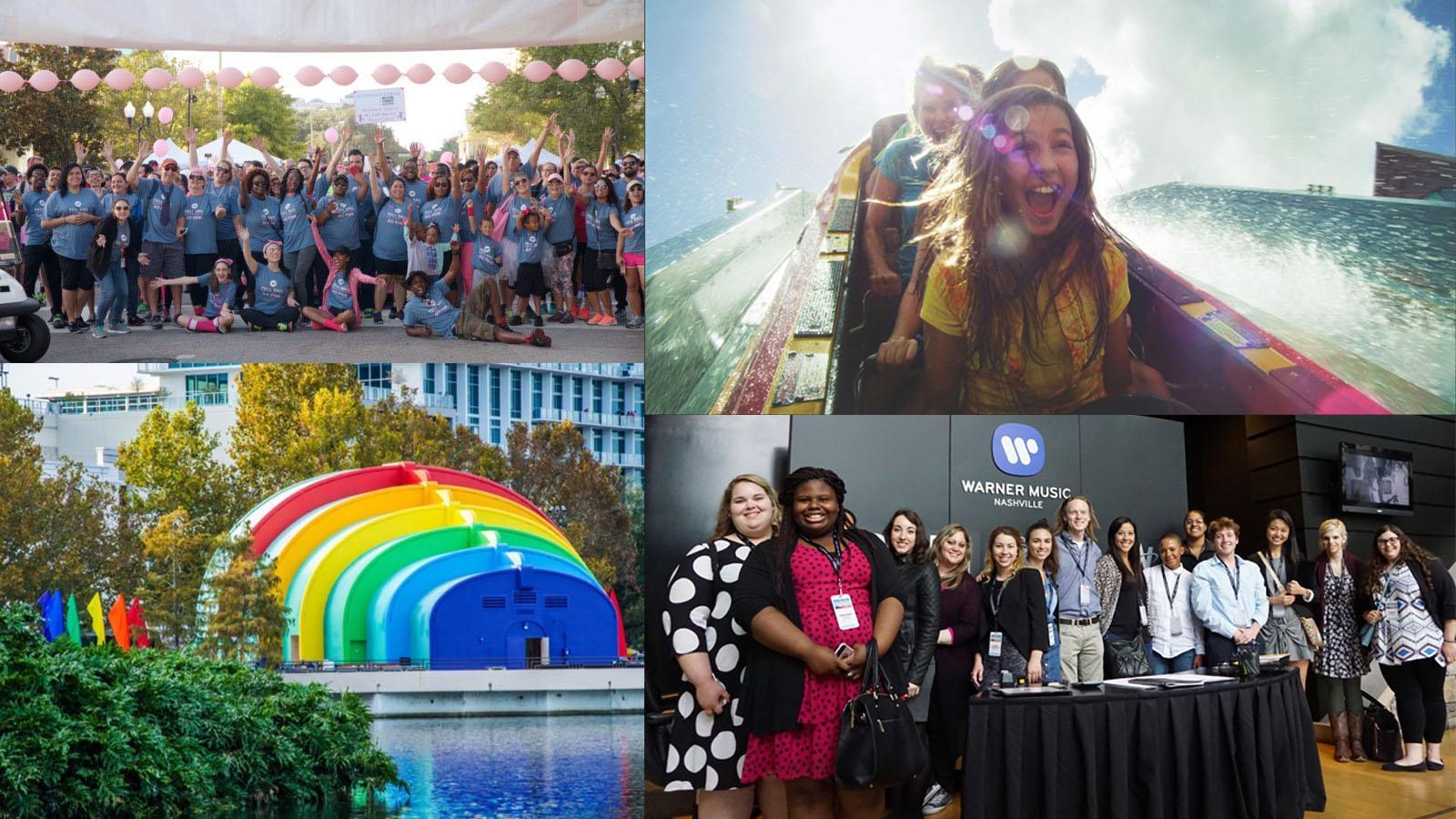 In 2016, Full Sail University was involved with several exciting local events, allowing the university to foster a beneficial relationship with the surrounding community. Here are some highlights of the events our students, faculty, and staff were involved with this year:
At the start of the school year, Aloma Elementary School launched their Global Studies Academy with the help of two Full Sail Media Communications students who created an informative video about the Academy and the services it provides.
Several students were selected to work as Ambassadors for the REVOLT Music Conference in Miami, an annual event for individuals interested in the music and media industry.
Blogging and social media enthusiasts came to Full Sail in September to attend the fourth annual Florida Blogger & Social Media Conference (aka FLBlogCon).
In October, students, faculty, and staff gathered downtown to take part in Orlando's annual Come Out With Pride.
Representatives from Full Sail attended the 4th annual Music Biz Conference, where they discussed the best ways for music industry professionals to connect with higher education programs.
Continuing the theme of giving back, volunteers from Full Sail help facilitate the 8th annual Making Strides Against Breast Cancer Walk in downtown Orlando.
Guest speakers from Full Sail's Simulation & Visualization program attended The Orlando iX Conference, a networking event for professionals from the video game, virtual reality, and various digital arts industries.
After working together since 2015, Universal Orlando Resort has recently announced plans to enhance its relationship with Full Sail University, including a new scholarship program for Universal employees.