Published Mar 03, 2023
2023 Academy Awards: 120+ Grads Credited on Nominated Projects
Full Sail grads contributed to 27 films nominated in 20 categories.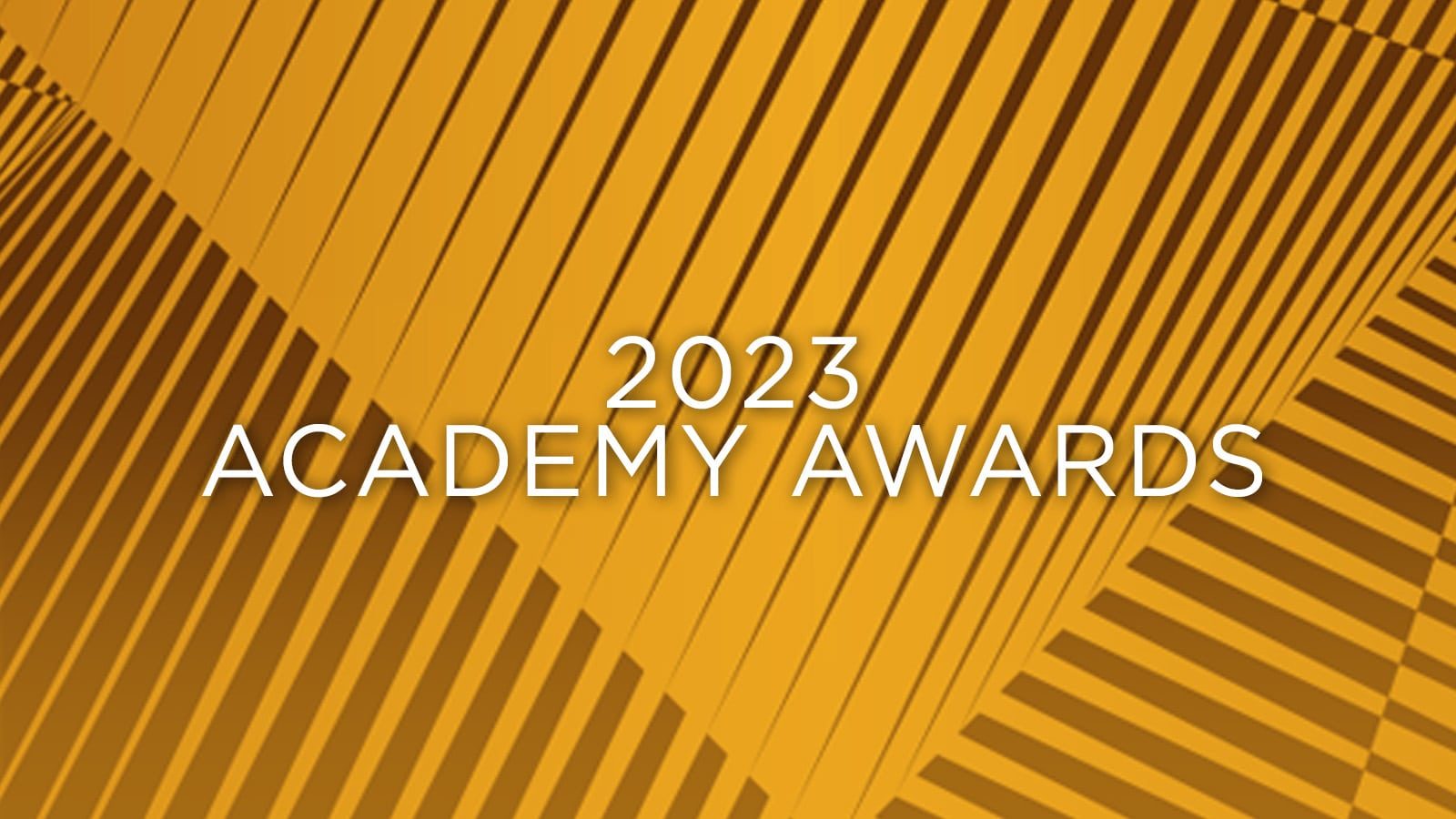 The annual Academy Awards honors the most celebrated movies of the year and the teams that put those movies together. Full Sail grads make regular contributions to nominated projects, and the list of 2023's Oscar nominees is no exception. In total, 121 grads were credited on 27 nominated projects in 20 categories at the 2023 Academy Awards, and when the winners were announced on March 12, 85 graduates were credited on nine Oscar-winning projects in 18 categories, including the night's Best Picture winner Everything Everywhere All at Once.
Full Sail grads worked on seven of this year's Best Picture nominees, including Top Gun: Maverick, Avatar: The Way of Water, and Everything Everywhere All at Once. Everything Everywhere All at Once led the pack with 11 Oscar nominations, including Best Film Editing, Best Original Score, and Best Original Screenplay. Grads like Recording Arts alum Kailand C. Reilly (Sound Effects Editor) and Film grad Carlos Salazar (Set Production Assistant: LA Pickup Crew) contributed to the popular movie.
Twenty alumni worked on mega-hit Top Gun: Maverick, which was also nominated for Best Sound, Best Visual Effects, and Best Film Editing. Computer Animation grad Pravin Mahtani was one of the film's Lead Digital Artists, and fellow Computer Animation grad Liam Meakins was an Assistant Compositing Lead. Film grads Jesse Crusing and Eric Felland were both Set Lighting Technicians, and Film grad Kristin Quinn helped keep the movie's finances in order as a Second Assistant Accountant.
Film graduate Jake Cenac was a Senior On-Set Technical Director for Avatar: Way of Water, which scored nominations for Best Production Design, Best Visual Effects, and Best Sound. Computer Animation alumni like Nathan Hopkins (Visualization Supervisor), Dan Neufeldt (Virtual Production Architect), and Kiel Figgins (Animation Supervisor) all helped create the movie's nomination-worthy visual effects.
Black Panther: Wakanda Forever received five nominations, including Best Costume Design, Best Makeup & Hairstyling, and Best Visual Effects. Grads from an array of degree programs, like Kalee Griffin (Visual Effects Lead Witness, Film Production), Andersyn West (Props Assistant and Set Painter, Digital Arts & Design), Shanna Worsham (Set Decoration Buyer, Film), Delano Athias (Senior Previs Artist, Computer Animation), and James M. Lane (Lead Animator, Computer Animation) helped the film stand out from the competition.
Several grads had big roles on Best Animated Feature Film nominee Marcel the Shell with Shoes On. Recording Arts grad Phillip Fuller was the movie's Chief Sound Engineer, and Film grad Jesse Smith was an Assistant Chief Lighting Technician.
Additional grads were credited on nominated films like Elvis, The Fabelmans, Tár, and The Batman.