Published Dec 14, 2016
33 Alumni Credited on Winning Titles at The Game Awards 2016
74 graduates and one student were credited on nominated video game projects in 2016.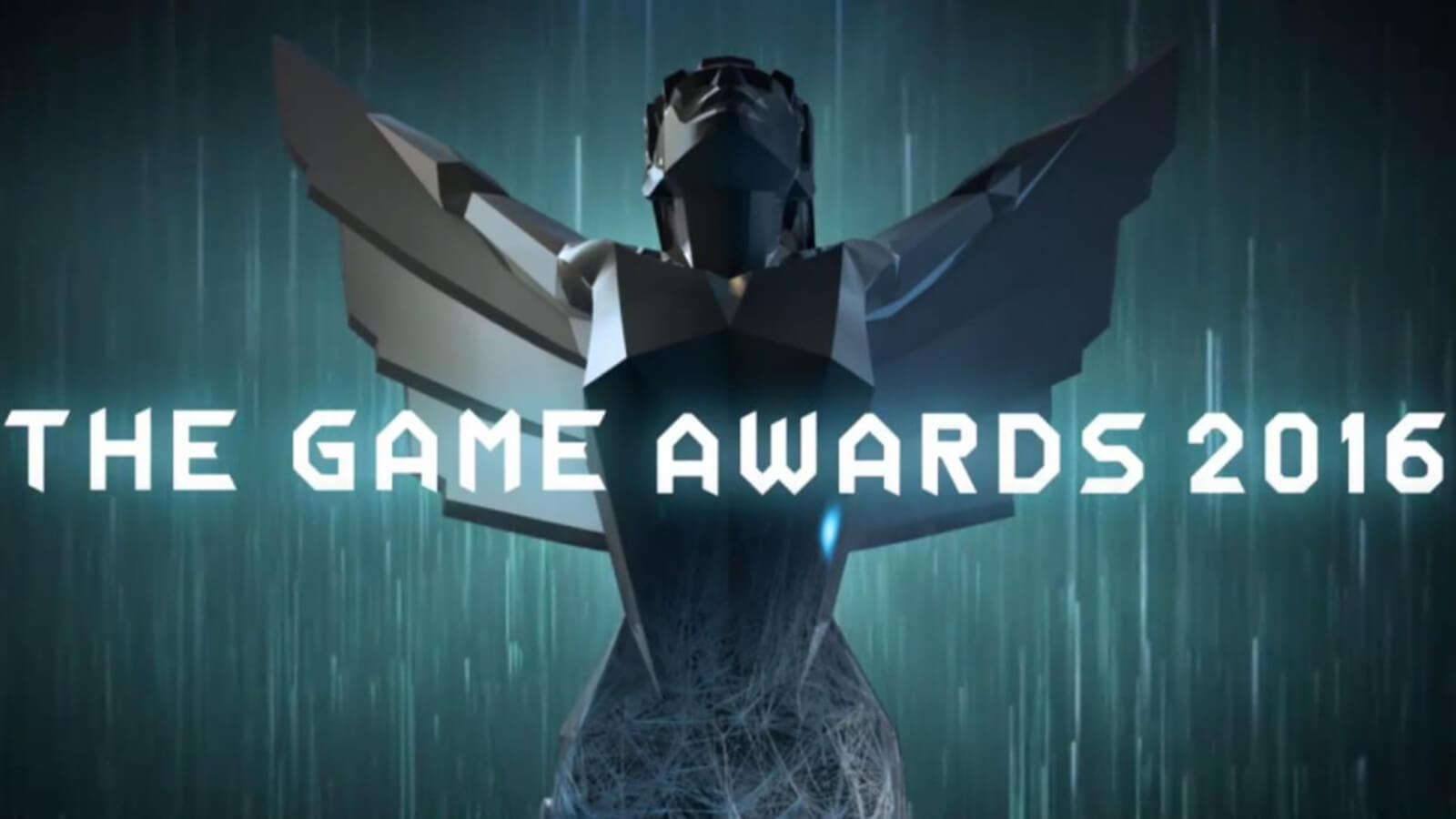 Full Sail was well-represented at the Game Awards 2016 with 74 grads and one student working on nominated projects that spanned across 17 different categories, including Game of the Year, Best Narrative, and Best Esports Game. The final results featured 33 graduates and one student winning awards across nine categories.
Congratulations to everyone who worked on these projects! You can check out all of the nominees, winners, and associated grads below. If you missed the live show you can experience it here on YouTube.
Game of the Year
DOOM
Luis Perez: Environment Artist, Game Art 2015
Emanuel Palalic: Character Artist, Game Art 2015
Benjamin Miles: Associate Build Analyst, Game Development 2014
Joshua Bramer: Tools Programmer, Game Development 2014
Mark Diaz: Gameplay Programmer, Game Development 2014
Chris Hays: Development Services & Programmer, Game Development 2010
Kerry Allen: Senior UI Programmer, Game Development 2006
Jeffrey Farrand: Senior Software Engineer, Game Development 2004
OVERWATCH - WINNER
Dylan Jones: Senior Technical Artist, Computer Animation 2006
David Clyde: Content Pipeline Engineer, Game Development 2003
Frank Mummert III: Digital Asset Administrator, Computer Animation 2006
Marc Abril Bueno: QA Analyst, Game Design bachelor's student
Lyndsey Koehler: Producer, Recording Arts 2005 & Entertainment Business bachelor's 2006
TITANFALL 2
Mohammed Alavi: Senior Analyst, Game Development 2003
Victor Durling: Dialogue Editor, Recording Arts 2003
UNCHARTED 4: A THIEF'S END
Heather Cerlan: Texture Artist, Computer Animation 2006
Jared Sobotta: Environment Texture & Shader Artist, Game Art 2012
Nate Horne: Senior Technical Artist, Computer Animation 2007
Tyler Thornock: Technical Animator/Rigger, Computer Animation 2006
Keith Guerrette: Lead VFX Artist, Computer Animation 2004 & Entertainment Business bachelor's 2005
Corey Johnson: Character Artist, Computer Animation 2006
Nicholas Lance: Game Designer, Game Design master's 2009
Andrew Ford: Animator, Computer Animation 2015
Jonathan Mayer: Senior Music Manager, Recording Arts 2000
Heather Plunkard: Dialogue Coordinator, Recording Arts 2012
Douglas Hagstrom: Senior Project Manager, Digital Media 1997
Israel Woolfolk: Lead Cinematic Animator, Computer Animation 2008
Vanessa Gonzalez: Cinematic Animator, Computer Animation 2014
Josiah Jackson: Technical Artist, Came Art 2013
Matt Slanchik: QA Lead, Computer Animation 2007
Victor Durling: Voiceover Editor, Recording Arts 2003
Aaron Traciak: Cinematic Animator, Computer Animation 2015
Best Game Direction
BLIZZARD ENTERTAINMENT (FOR OVERWATCH) - WINNER
DICE (FOR BATTLEFIELD I)
Toby Vockrodt: Software Engineer, Game Development 2009
ID SOFTWARE (FOR DOOM)
NAUGHTY DOG (FOR UNCHARTED 4)
RESPAWN ENTERTAINMENT (FOR TITANFALL 2)
Best Narrative
FIREWATCH
INSIDE
MAFIA III
James Edwards: Associate Producer, Game Design master's 2009
OXENFREE
UNCHARTED 4: A THIEF'S END - WINNER
Best Art Direction
ABZU
FIREWATCH
INSIDE - WINNER
OVERWATCH
UNCHARTED 4: A THIEF'S END
Best Music/Sound Design
BATTLEFIELD 1
DOOM - WINNER
INSIDE
REZ INFINITE
THUMPER
Best Performance
ALEX HERNANDEZ AS LINCOLN CLAY, MAFIA III
CISSY JONES AS DELILAH, FIREWATCH
EMILY ROSE AS ELENGA, UNCHARTED 4: A THIEF'S END
NOLAN NORTH AS NATHAN DRAKE, UNCHARTED 4: A THIEF'S END - WINNER
RICH SOMMER AS HENRY, FIREWATCH
TROY BAKER AS SAM DRAKE, UNCHARTED 4: A THIEF'S END
Games for Impact
1979 REVOLUTION: BLACK FRIDAY
BLOCK'HOOD
ORWELL
SEA HERO QUEST
THAT DRAGON, CANCER - WINNER
Best Independent Game
FIREWATCH
HYPER LIGHT DRIFTER
INSIDE - WINNER
STARDEW VALLEY
THE WITNESS
Best Mobile/Handheld
CLASH ROYALE
FIRE EMBLEM FATES
MONSTER HUNTER GENERATIONS
POKEMON GO - WINNER
SEVERED
Best VR Game
BATMAN: ARKHAM VR
EVE: VALKYRIE
Steven Marshall: Project Management Lead, Digital Arts & Design 2006
JOB SIMULATOR
REZ INFINITE - WINNER
THUMPER
Best Action Game
BATTLEFIELD 1
DOOM - WINNER
GEARS OF WAR 4
Dillon Deveney: Technical Analyst, Creative Writing 2014 & Game Design master's 2015
Kyle Gaulin: Cinematics Director & Lead Animator, Computer Animation 2005
Albert Jen: Software Development Engineer 2, Game Development 2011
John Ehresmann: Test Associate, Game Art 2014
Stephen Cooney: Cinematics Effects Lead, Game Development 2007
Shiva Deonarine: Outsource Producer, Game Design master's 2010
Matt Hughson: Senior Software Development Engineer, Game Development 2003
OVERWATCH
TITANFALL 2
Best Action/Adventure Game
DISHONORED 2 - WINNER
HITMAN
HYPER LIGHT DRIFTER
RATCHET & CLANK
Nathaniel Bell: Lead Environment Artist, Computer Animation 2004
Paul Robbins: Senior Animator, Computer Animation 2007
David Yingling: Audio Designer, Recording Arts 2006
UNCHARTED 4: A THIEF'S END
Best Role Playing Game
DARK SOULS 3
DUES EX: MANKIND DIVIDED
THE WITCHER 3: WILD HUNT - BLOOD AND WINE - WINNER
WORLD OF WARCRAFT: LEGION
Jennifer Conn: Sound Production Assistant, Film 2010
Marc Abril Bueno: QA Analyst, Game Design bachelor's student
XENOBLADE CHRONICLES X
Best Fighting Game
KILLER INSTINCT
Chinmay Purohit: QA Analyst, Game Design master's 2014
Zhongyan Yang: Producer, Game Design master's 2014
THE KING OF FIGHTERS 14
POKKEN TOURNAMENT
STREET FIGHTER 5 - WINNER
Best Strategy Game
SID MEIER'S CIVILIZATION 6 - WINNER
Meghan Lee: Associate Producer, Game Design master's 2012
Samuel Batista: UI Programmer, Game Development 2009
FIRE EMBLEM FATES
THE BANNER SAGA 2
TOTAL WAR: WARHAMMER
XCOM 2
Benjamin Leary: Weapon Artist, Computer Animation 2007
Samuel Batista: UI Programmer, Game Development 2009
Best Family Game
DRAGON QUEST BUILDERS
LEGO STAR WARS: THE FORCE AWAKENS
POKEMON GO - WINNER
RATCHET & CLANK
SKYLANDERS IMAGINATORS
Tim Swett: Associate Software Engineer, Game Development 2014
Rebecca Wilkinson: Character Modeler, Computer Animation 2009
Jaron Gittleman: Animator, Computer Animation 2010
Bill Cunkle IV: QA Tester, Digital Arts & Design 2009
Albert Villena: Production Services, Recording Arts 2007
Best Sports/Racing Game
FIFA 17
Jesse Brummer: User Acceptance Tester, Game Design master's 2015
FORZA HORIZON 3 - WINNER
MLB THE SHOW 16
NBA 2K17
Brandon Eddington: Associate Director, Computer Animation 2012
PRO EVOLUTION SOCCER 2017
Best Multiplayer Game
BATTLEFIELD 1
GEARS OF WAR 4
OVERCOOKED
TITANFALL 2
TOM CLANCY'S RAINBOW SIX SIEGE
OVERWATCH - WINNER
Most Anticipated Game
GOD OF WAR
Mike Niederquell: Sound Design Lead, Recording Arts 2005
HORIZON ZERO DAWN
Brian Miller: Senior Environment Artist & Shader/Texture Specialist, Computer Animation 2004
MASS EFFECT: ANDROMEDA
Christian Clark: Environment Artist, Computer Animation 2009
Andrew Rubino: Senior Gameplay Designer, Game Development 2006
Jonathan Mayer: Score Producer, Recording Arts 2000
RED DEAD REDEMPTION 2
THE LEGEND OF ZELDA: BREATH OF THE WILD - WINNER
Best Esports Game
COUNTER STRIKE: GLOBAL OFFENSIVE
DOTA 2
LEAGUE OF LEGENDS
Peet Cooper: Lead Artist, Computer Animation 2004
Rob Garrett: Lead Designer, Game Development 2002
Travis George: Product Lead, Game Development 2002
OVERWATCH - WINNER
STREET FIGHTER 5