Published Apr 25, 2022
Announcing the Game Business & Esports Bachelor's Degree
A new degree focused on the business side of games and esports and the fast-paced industry behind it.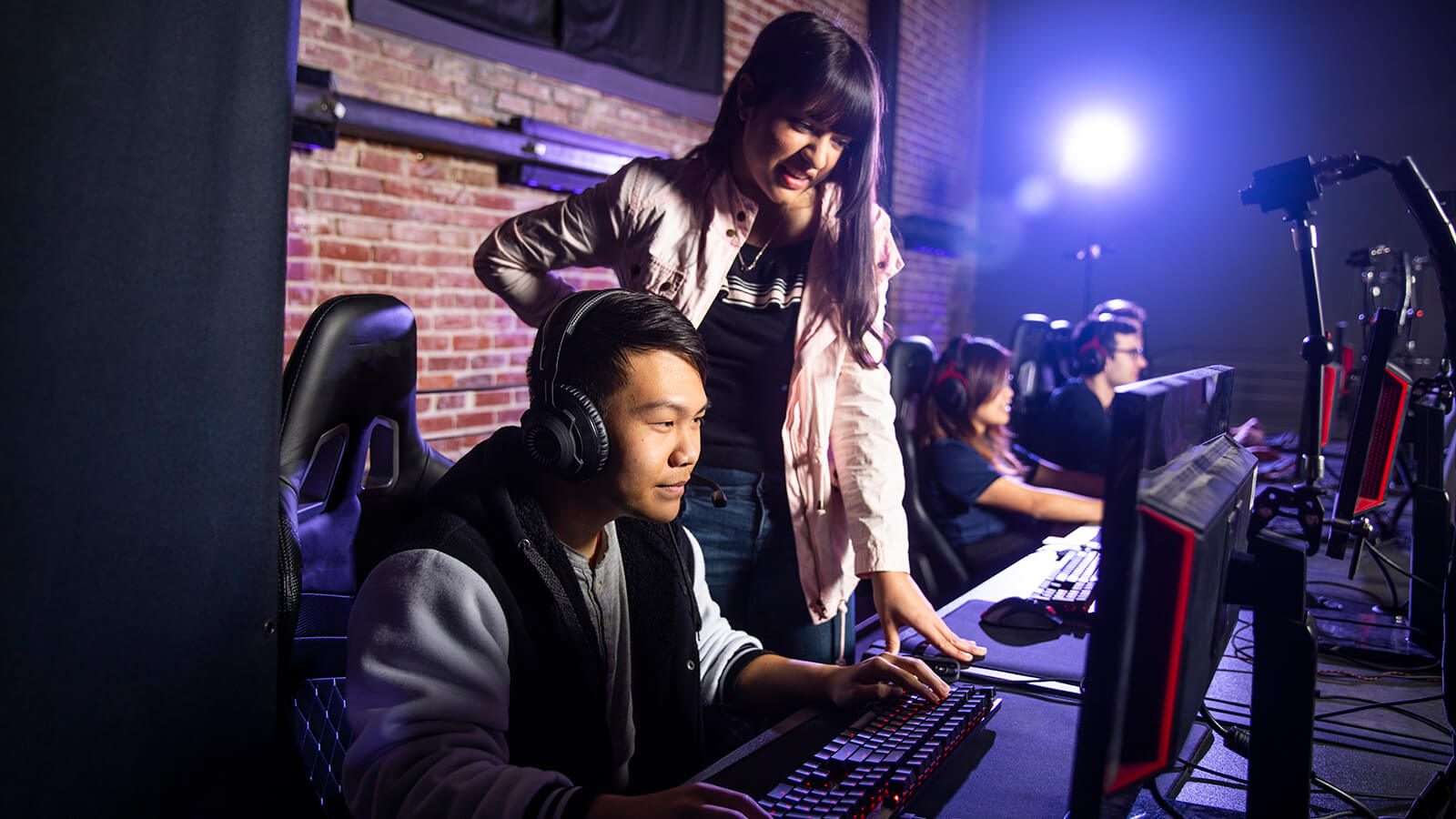 We're proud to announce a new degree program at Full Sail University offered both online and on campus: the Game Business & Esports bachelor's of science degree. This business-focused degree is for students interested in making an impact in the fast-paced world of games and esports.
The program takes students through the foundations of business, from marketing to professional communications, project management to budgeting — all from a gaming and esports perspective. Uniquely, this degree program will also teach business students skills in content creation, audio production, and video sharing to promote things like product launches, esports events, and community engagement.
"We're allowing the student to go down the side of the industry that they maybe have the most passion for, or they want to learn most about," says Program Director RaeLynn McAfee. "Whether that's hosting an esports event, or launching a game into the market, what they're going to be doing is really setting up and planning for these."
Some courses include:
Esports and Gaming Management: Students will explore the tenets of esports team management, leadership, and performance management in a gaming environment.
Gaming Culture and Engagement: This course helps students understand different communication networks, engagement levels, and how to reach their audiences in a variety of gaming segments.
Video-Sharing Platforms: Students learn skills in basic video production, editing, and uploading across multiple platforms while learning to refine their voice and storytelling capabilities.
Throughout the program, students will work on project-based courses which build on what they've learned to develop a portfolio they can show potential employers. These portfolio courses ask students to build business strategies and create community engagement through social media, as well as plan, promote, and produce an esports event.
This is the degree program for students who want to find their place in the growing gaming and esports industry and join an ever-evolving job market.
Want to learn more? Our Admissions Representatives are here to help. Call us or request more information.