Published Apr 17, 2023
Armada Teams Headed to Spring Playoffs
Super Smash Bros., SMITE, and more Armada varsity teams head to playoffs in spring collegiate play.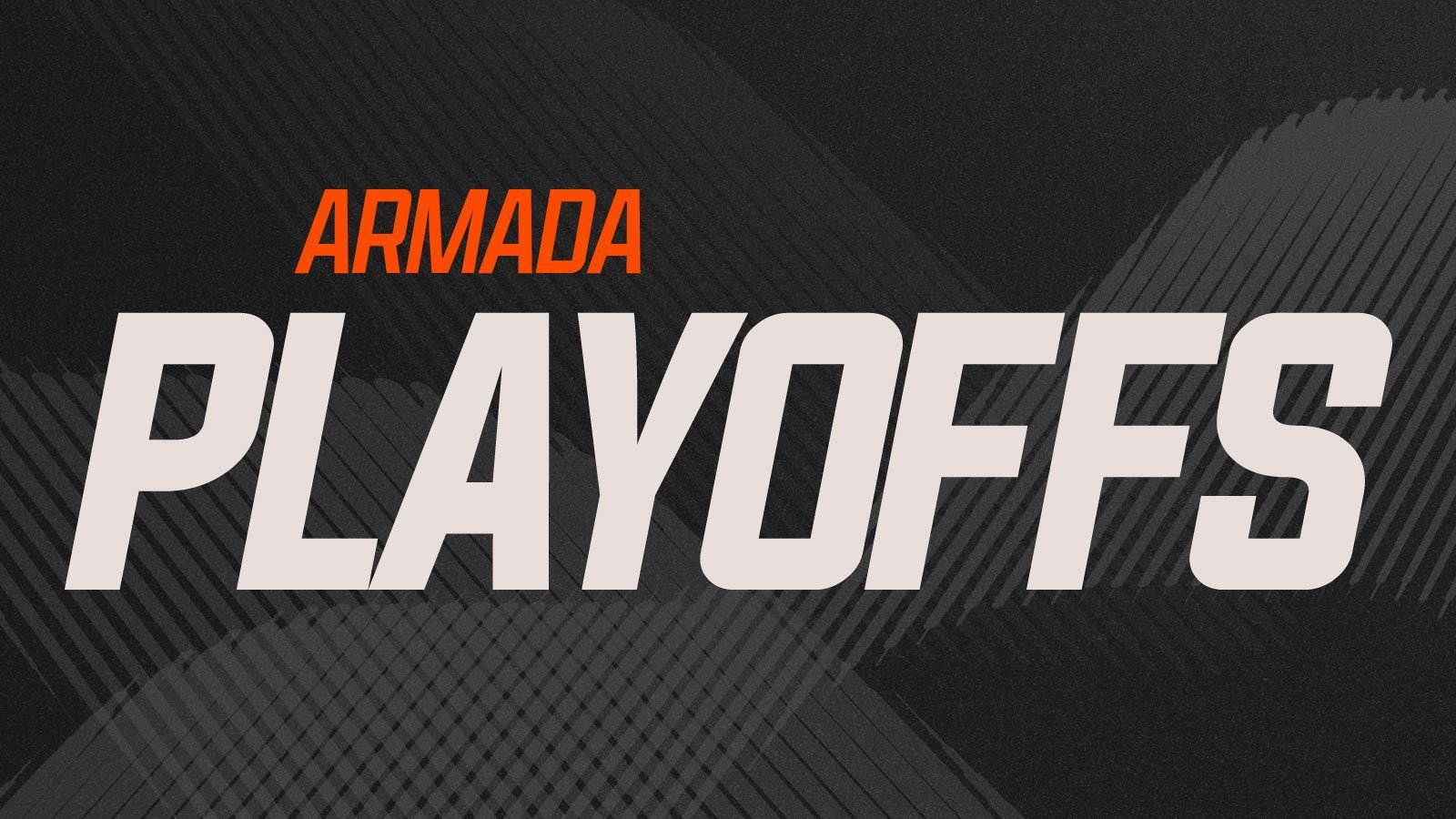 Full Sail Armada teams have been following up on a strong start to their spring season with upcoming playoff appearances in titles including Super Smash Bros., SMITE, and Call of Duty. Balancing busy academic schedules with practice and competing, Armada athletes have been bringing the heat to collegiate competition this spring.
"I think our students have put in a lot of hard work this season," says Armada Team Manager Hoyt Dingus. "They have shown up to practice, they've put in the hours, and to see them making it to playoffs and seeing how excited they are to play… and it is not just any one individual's doing, the collective work of everyone is really, really awesome."
The SMITE varsity team has continued their impressive performance with an undefeated regular season and playoff placement in the Albion Giants League and is heading to the AGL semi-finals. SMITE players also gained recognition from their peers with player "Saphreon" being voted MVP and "Proflux" voted as Breakthrough Player. The varsity Smash team also went undefeated in the regular season, going 7-0 and finishing as the East 2 Conference Champions, securing their place in the NACE Star League playoffs.
Armada's spike in performance can be attributed to the passion and commitment of its players as well as the organization's leadership.
"This past season, the one thing that we did a little bit differently was experiment in different ways, throw out old preconceived notions of what we thought was going to work, and implement some new ideas, some fresh thought processes on how to not only manage the varsity program but also how to manage all of our varsity teams and athletes and what that looks like," adds Hoyt.
Other Armada teams showed fierce competition this season, including the Call of Duty team who will be appearing in the CDL regional playoffs. In Apex Legends, Armada's varsity team saw three consecutive third-place finishes in tournament play and ranked 7th out of 60 schools in the Octane Varsity League, while Armada's Rainbow Six Siege and Valorant teams both qualified for varsity plus playoffs in the NACE Star League.
To learn more about getting involved in the Armada community, join us on Discord and keep up with all the action this season by tuning in to the Full Sail Armada Twitch channel.