Published Feb 16, 2023
Game Degree Grads – and Former Armada Athletes – Working on 'Call of Duty'
Grads Jaden LaRose and Coby Thomas apply competitive experience and education to roles at Call of Duty developers Treyarch and Infinity Ward.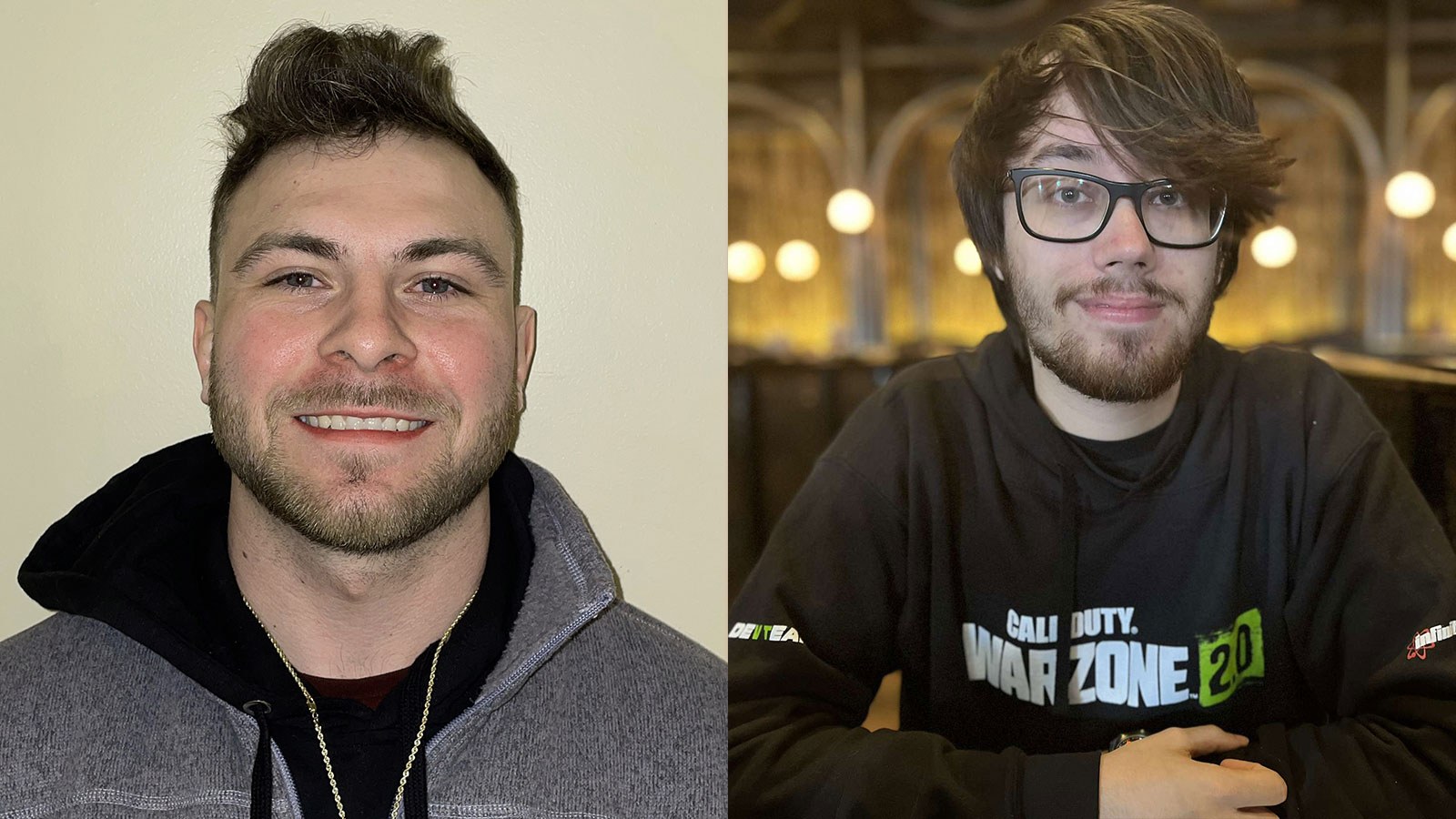 Playing at the collegiate level provides student-athletes with experiences in teamwork, time management, and sportsmanship. But at Full Sail, playing on the collegiate level might also prepare you for a career working on the very games you competed in. At least it did for Game Design and Game Development bachelor's graduates Coby Thomas and Jaden LaRose. Both grads were formerly Full Sail Armada varsity athletes and now they are working at two of the studios behind the massively successful Call of Duty franchise, Treyarch and Infinity Ward.
"[Treyarch] was a dream company of mine. When I first went to Full Sail, my end goal was to land at a Call of Duty studio," shares Coby, former Armada Call of Duty player and Associate Game Designer with Treyarch. "Full Sail has a heritage with Call of Duty. They've had a couple of events… and then some professional Call of Duty players actually graduated from Full Sail. So it was kind of a closely rooted community. So it was like, 'Okay if I really do my work, the chances of me getting the job at a COD studio is really highly likely.'"
Jaden – former captain of the varsity Overwatch team – had turned to the club for a sense of community and an interest in higher-level competitive play and found it was a perfect pairing to keep him engaged in the larger gaming community while completing his studies. "I feel like being on the leadership side of Armada definitely helped me. It prepared me for more social interactions, inclusivity, talking with people," says the Associate Game Developer at Infinity Ward.
Their time in the Game Design program gave both grads the hard skills they needed to produce high-quality content for gamers around the globe on upcoming Call of Duty installments and active games including Warzone 2.0. For Jaden, working on mechanics for Warzone, including elevator shafts and multiplayer map starts, wouldn't be possible without the skills he picked up at Full Sail. "I do a lot of scripting, so the technical work we did with programming really helped. I really enjoy scripting and problem-solving in that aspect. And I do use some of the more in-depth math occasionally," he laughs.
For both grads, being former collegiate players gave them a unique perspective on what makes a game fun, playable, and balanced on the competitive level. For Coby, learning the game so intimately made him a great candidate to work at Treyarch on Call of Duty, saying, "At Treyarch, they saw that I was trying to figure out the ins and outs of what made the game tick because Full Sail teaches you design theory. They teach you a lot of that, and they teach it very well. So when you're able to use the design theory that you learned from Full Sail and use the basic knowledge that you have with a game that you love – because you played that game for so many years – it just comes together and it's a whole new view of how this game runs."
Jaden encourages students and recent grads looking to pursue careers at AAA studios to build and maintain a strong professional network, even while in school. "Everyone around you is wanting to do somewhat of what you're doing as well. So take advantage of that. Make friends, make teams, work on projects together, and build a portfolio," he says.
Coby also recommends connecting and getting involved, especially in collegiate play. "I would say, if you're in Full Sail, try to get into Armada, whatever game you want. Because when I was interviewing with the manager I have now, he even mentioned it's cool that you played for Armada in Call of Duty. They look for that stuff. They look for what you are trying to do. What are you learning? Are you passionate about this?"