Published Feb 06, 2023
Course Director Does Live Sound Engineering for a Wide Range of Artists
Gregg Mandigo has a holistic approach to teaching and a star-studded sound engineering resume.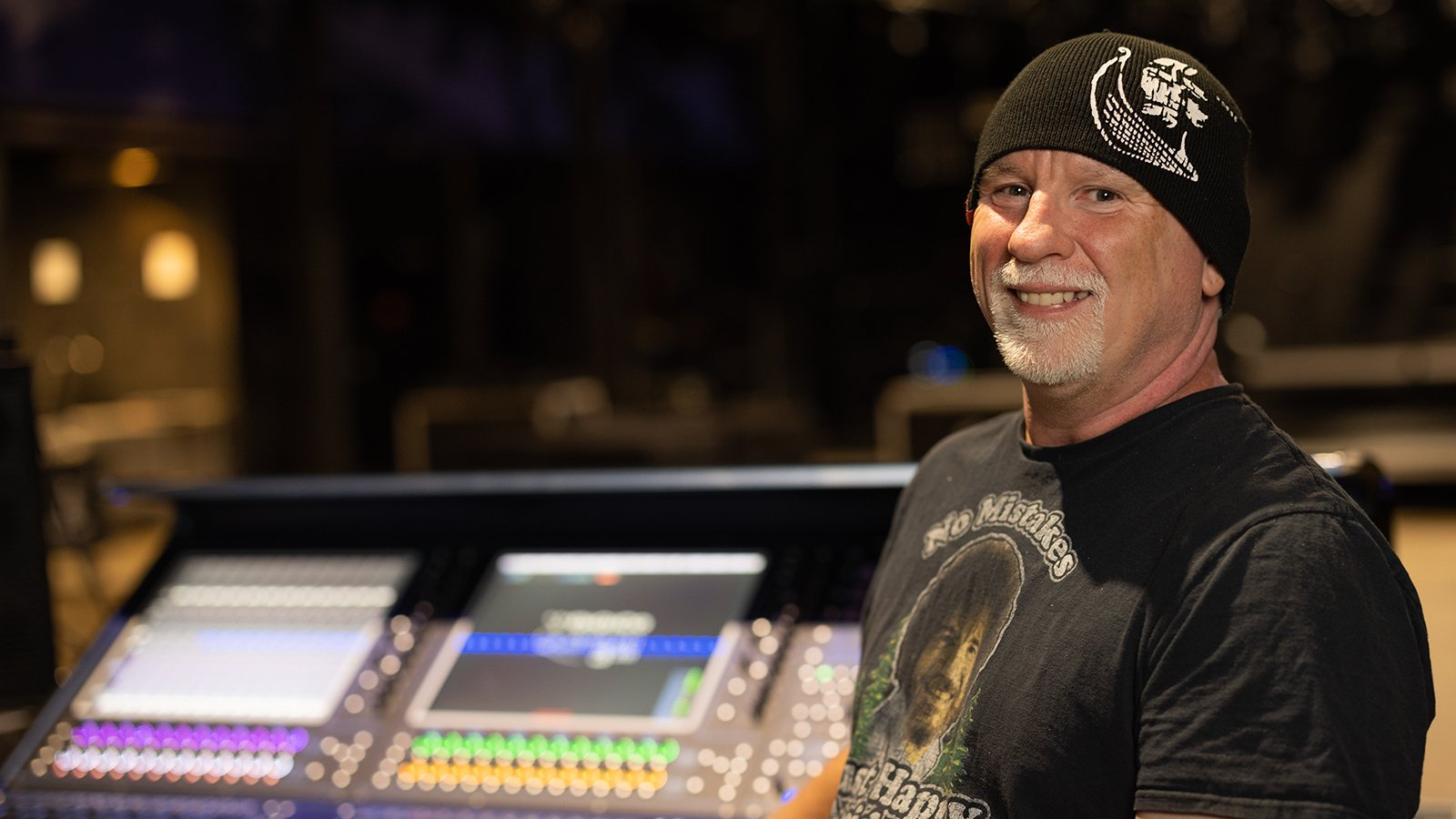 Gregg Mandigo is the Course Director for Project & Portfolio V: Show Production, but he's also made a name for himself over the past 30 years as a sound engineer for a wide range of musical acts, including Blink-182, Vanilla Ice, Rob Thomas during his Tabitha's Secret days, Tonic, and Better Than Ezra. He's also a Full Sail University graduate.
"I came to Full Sail in '91, so I had just gotten out of the military," shares Gregg. "I graduated in '92. So, that was my first post-high school education experience."
Gregg's star-studded sound engineering career ­– and how passionate he is about all his endeavors ­­– ties into his instruction time in the classroom every day at Full Sail. "I've always liked doing shows… I think the most important thing is to stay relevant and current with the industry and with my own personal skillset," he says. "Every little bit of experience I get from every show ends up in the classroom."
"I think… probably right now [my recent show experiences are] driving about 50% of my discussion. Then there are some experiences I've had 15 or 20 or 25 years ago [that] always end up in the classroom."
Since Gregg regularly works on concerts and live shows, he knows there's always more than one way to get the job done. "Things change over time, technologies change, approaches change, even the art side changes," he explains.
"It's more of a holistic teaching experience and learning experience instead of point A to point B to point C. It's a really non-linear experience for the students and myself." This holistic approach to audio allows students the space they need to make the right mistakes in order to learn and thrive independently after graduating. It also teaches them to adapt to whatever professional situation they may find themselves in, which is what Gregg finds himself doing at concerts. "I don't have a one-size-fits-all for all the different bands I work with."
He also offers his students an entirely unique perspective on the entertainment industry and what they need to do to succeed in it. He understands that being the best at your job will open countless doors you didn't even know were there. "My resume has gone literally from death metal to gospel," he laughs. "I was hired by a Grammy-winning gospel artist years ago because I worked for metal bands."
When he's not teaching, Gregg brings his three decades' worth of experience and dedication to exceptional sound engineering to every gig he shows up to. "I make it a point to tell [my clients] that I do care… When they're on stage, I'm 110% invested."