Published Aug 12, 2022
Digital Arts & Design Grad is Making Waves in UX Design
A recipient of a prestigious tech scholarship and a Leads By Design fellow, grad Adaora Nwangwu is applying her degree to a promising career in UX design.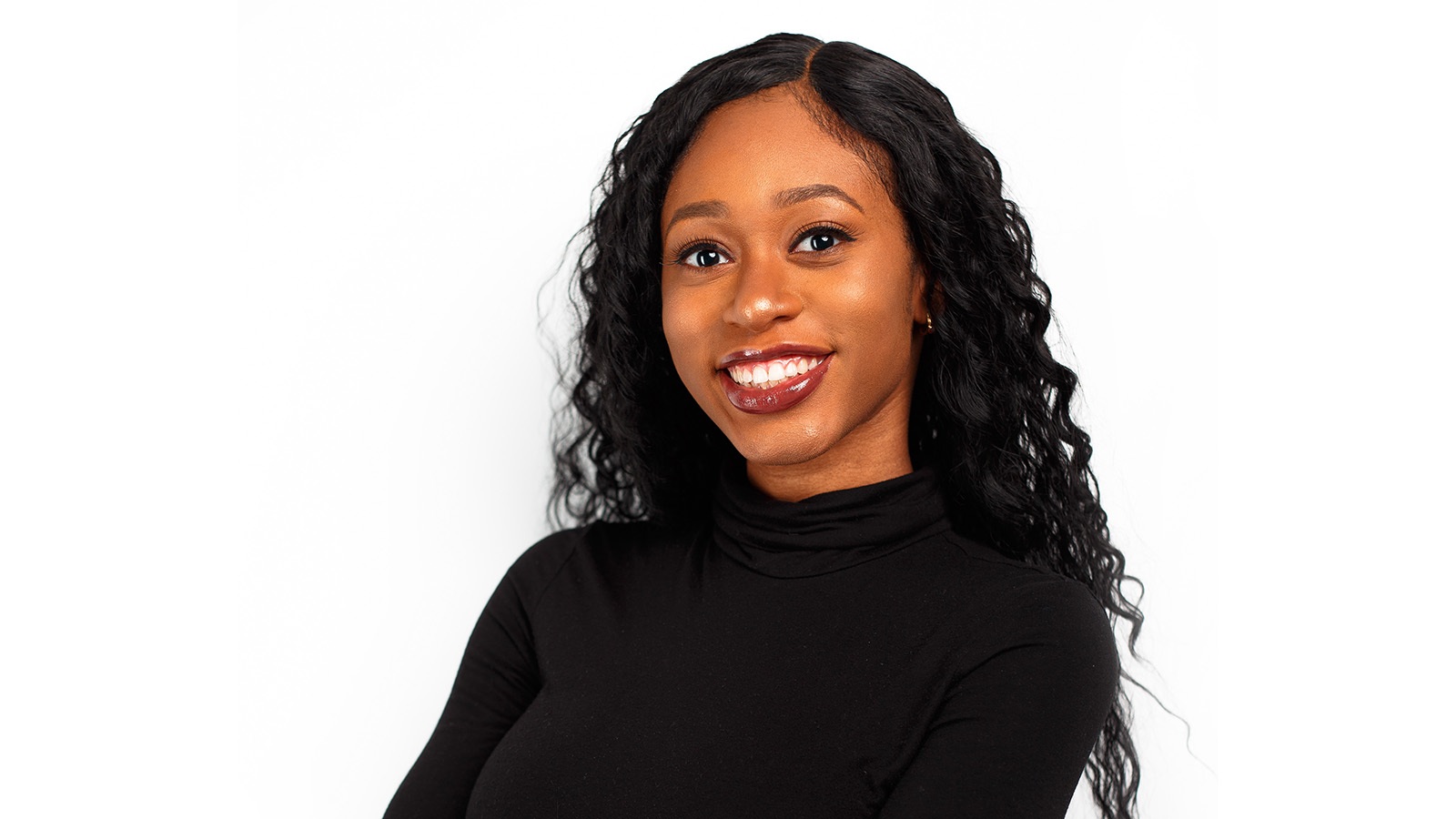 For Digital Arts & Design graduate Adaora Nwangwu, her time with Full Sail helped to propel her into a promising career in the world of UX design. One of 20 recipients of Scholly's Google-sponsored 2022 Women of Color in Tech Scholarship and a Leads by Design fellow, Adaora has gained recognition while still completing her education, earning a master's in Advertising at the Savannah College of Art and Design.
Pleased about being recognized for her contributions to the tech industry, the grad reflects fondly on her selection as a Google scholar, saying, "It's definitely been a great opportunity to meet more people, to network, and to possibly open a door for a job in the future."
In her fellowship with Leads by Design, Adaora is gaining invaluable experience working with and receiving feedback from fellow talented designers and the program's founder, Product Design Lead at Netflix, Teslim Alabi.
"[Alabi] started to take different designers in the industry to kind of help them level up in their product design career," says Adaora. "It's been really helpful because he has told us a lot of stories about how he thought it was just based on people observing your work, but in the workplace everyone's so focused on their own thing, no one really has the energy to go out and seek you out even though you're probably good at what you do. It's just being proactive in that way."
A proactive approach has certainly worked for Adaora so far. Even in her time as a Full Sail student, she was heavily involved in campus life. The grad contributed to several organizations including working as an on-campus tour guide and as the Marketing Coordinator for the Black Student Union, a place where she was able to apply her interest in the intersections of design and communication.
Even with a plethora of experience in her young career, the grad reflects fondly on the fundamentals of her undergraduate degree. "Full Sail has a very, very comprehensive, hands-on teaching method. [Having been a student at] three colleges, I think that has been the most comprehensive for me because I needed that hands-on training," she says.
"I'd say every class helped because UX design is a mixture of a lot of things. You have to be a good designer, sometimes you have to be a good photographer, sometimes you have to be a good photo editor, and we had all of those classes mixed in between. And even right now I'm also doing some freelance social media strategizing and content creation and having all of those different skills like video, photography, and design has helped bring the content together."
While her technical abilities have led to great success, it's soft skills Adaora swears by. "I think even with UX design you can't really do it without having that basic core of empathy and understanding what people need,' she says. "You can be a good visual designer, but it's about meeting the problems that stakeholders are bringing to you or people are bringing to you. So being able to empathize and see from people's perspective is definitely a foundation of everything."