Published Oct 07, 2022
Full Sail Sponsors Rebelle Rally Car
The school designed artwork for a custom Land Rover Defender that Liza Beres' Dream Team will drive across the desert.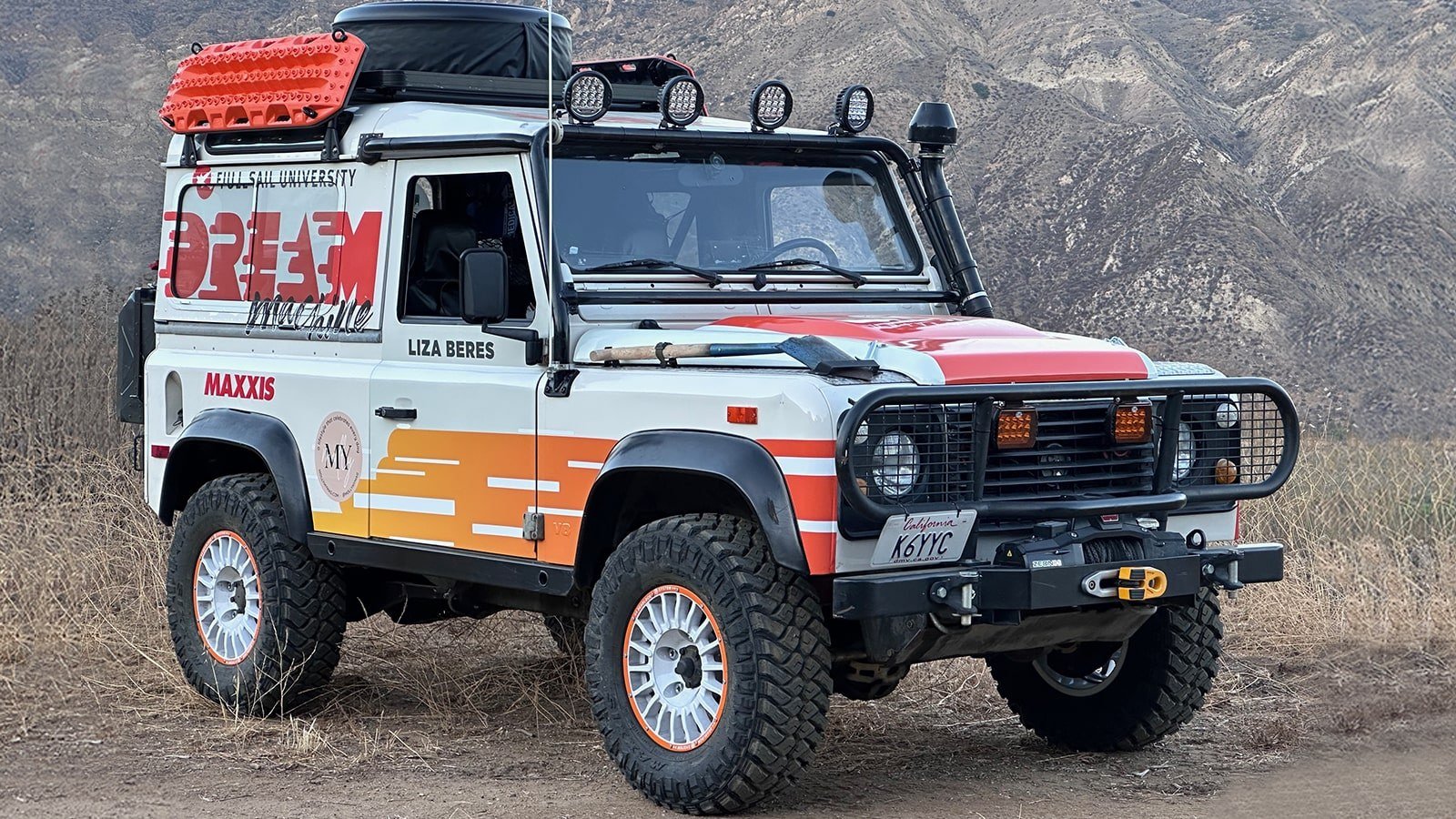 When Liza Beres decided to cross the desert in a custom truck, she turned to her husband's alma mater for help. She needed a team of top-notch designers to create art for her team's Rebelle Rally car, and Full Sail was happy to lend a hand.
Rebelle Rally is a women's off-road navigation rally raid that takes place over eight days across the Nevada and California desert. Competitors participate in teams of two, and they must use maps, compasses, and roadbooks instead of GPS to hit checkpoints and find the finish line. Teams use customized trucks to make it through the desert, and Full Sail designed the graphics for a truck called the Dream Machine for Liza's Dream Team.
Platinum Creative, Full Sail's in-house creative agency, was responsible for the artwork on the Dream Machine. Students from Full Sail's Graphic Design bachelor's program helped out with fonts and color schemes. The result is a Land Rover Defender that Liza and her teammate are excited to drive during the rally.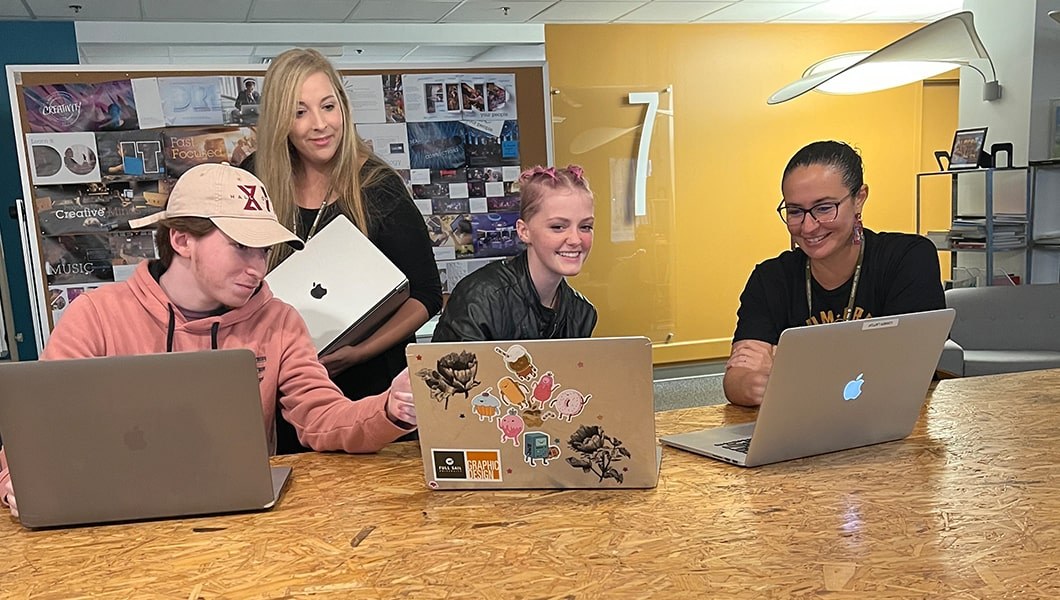 Graphic Design students work with Platinum Creative's Art Directors on the Dream Machine's design.
"Having the support of Full Sail has been such a dream," says Liza. "As a rookie team, it can be hard to recruit sponsors, but Full Sail and the team at Platinum Creative have been so incredibly supportive and a partner every step of the way. The attention to detail in designing the truck and involving students along the way has been such a great start to a long-term partnership. We have so many ideas on how to grow this relationship in the future, and I can't wait to wear their logo proudly at the Rebelle."