Published Feb 27, 2014
86th Annual Academy Award Nominees Feature the Work of Over 100 Alumni
129 graduates of Full Sail degree programs were credited on 22 films recognized in 20 categories.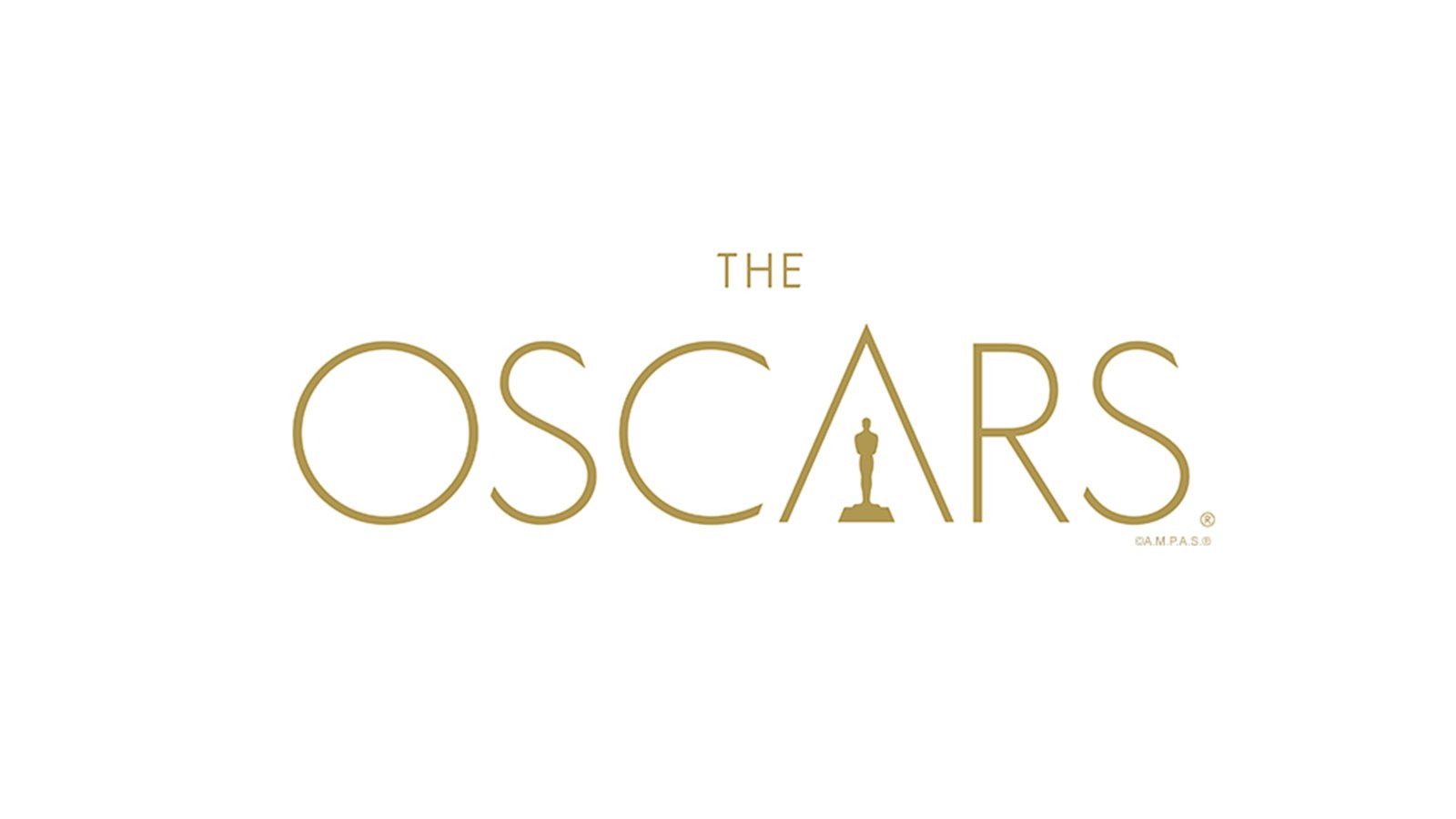 It's Oscar time again, with this weekend bringing the 86th Annual Academy Awards ceremony. We'll be hosting a celebration for Sunday's broadcast, with students and faculty able to learn the results live on campus. Many of the artists and technicians who worked on this year's nominees were once students themselves, and we're proud to see that 129 graduates of Full Sail degree programs were credited on 22 films recognized in 20 categories.
Among this group includes eight of the nine films nominated for Best Picture, with grads having contributed to 12 Years a Slave, American Hustle, Captain Phillips, Dallas Buyers Club, Gravity, Her, Nebraska, and The Wolf of Wall Street. These movies alone included a combined 34 alumni, with some like Laurie Brugger recently coming back to campus during our Fifth Annual Hall of Fame Week to discuss her work on Gravity's visual effects.
Speaking of which, alumni worked on all five of the nominees in the Best Visual Effects category. In addition to Gravity, this category includes The Hobbit: The Desolation of Smaug, Iron Man 3, The Lone Ranger, and Star Trek Into Darkness. The latest Star Trek adventure from director J.J. Abrams featured the largest collection of grads behind the scenes, with 46 working on its visual effects, audio, and in various production roles.
It was also a big year for those working in film audio, as alumni worked on all the nominees for Best Sound Editing and Best Sound Mixing. 2009 Hall of Fame inductee Gary Rizzo was Sound Re-recording Mixer on two of the Best Animated Feature Film nominees. First up was the original hit The Croods, which also included the work of Film grad Shawn Bohonos as Operations System Administrator. Gary then worked on the audio mix for Despicable Me 2, whose soundtrack also had contributions from Paul Tirone (Recording Arts, 2005) as Sound Recordist. Not to be outdone, 2010 Hall of Fame inductee Leslie Brathwaite was the Mix Engineer on the song "Happy," featured in the animated sequel, and nominated for Best Original Song.
Working hard on the set of these and other nominees were grads like Philip Kathrens (Film, 2000), Assistant Chief Lighting Technician on American Hustle, up for five awards. Jose Figueroa-Baez (Film, 2009) handled Second Assistant Camera duties for Dallas Buyers Club, a six-time nominee. Finally, Martin Scorsese's critically-acclaimed The Wolf of Wall Street included the talents of Christopher Cochran (Film, 2000) as Rigging Grip and Wade P. Sullivan (Film, 2008) as Set Costumer. Scorsese received a nod for Best Director, with the film also in the running for five other statues.
From effects to audio to production, and much more, Full Sail alumni made important contributions to the biggest films of 2013, and we're looking forward to seeing the results of this year's Oscar race over the weekend. Our campus party will kick off this Sunday, March 2 at 7:30 p.m. in Full Sail Live. If you're watching at home, tune in to ABC at 8:30 p.m. EST for the start of the broadcast. Ellen Degeneres will host.
The complete list of 86th Academy Award nominees featuring alumni credits are as follows:
12 Years a Slave
Best Picture
Best Director
Best Actor
Best Supporting Actor
Best Supporting Actress
Best Adapted Screenplay
Best Editing
Best Costume Design
Best Production Design
Patrick Christensen (Recording Arts, 1998), ADR Engineer
Beauxregard Neylon (Recording Arts, 2004), ADR Mixer
Judah Getz (Recording Arts, 2006), ADR Mixer
Taylor Newman (Film, 2010), Set Location Assistant
Paul Tirone (Recording Arts, 2005), ADR Recordist
Anthony S. Castro (Computer Animation, 2009), Digital Compositor
Andrey Drogobetski (Computer Animation, 2010), Lead Compositor
Victor Manuel Fernandez (Computer Animation, 2010), Compositor
Andrew Stillinger (Computer Animation, 2010), Digital Compositor
Melanie Gates (Film, 2004), Film Loader
Charles "Chuck" Choi (Recording Arts, 1993), Score Technical Engineer
Daniel Kresco (Recording Arts, 1996), Score Mixer
American Hustle
Best Picture
Best Actor
Best Supporting Actor
Best Actress
Best Supporting Actress
William "Ryan" Baker (Entertainment Business/Recording Arts, 2005), Boom Operator
Dhyana Carlton-Tims (Recording Arts, 2002), Dialogue Editor
James "Brent" Findley (Recording Arts, 2005), Sound Effects Editor
Philip Kathrens (Film, 2000), Assistant Chief Lighting Technician
David B. Wolgemuth (Computer Animation, 2008), Digital Compositor
August Osage County
Best Actress
Best Supporting Actress
Best Original Screenplay
Marc Fishman (Recording Arts, 1990), Sound Re-Recording Mixer
Paul Flinchbaugh (Recording Arts, 1992), First Assistant Sound Editor
Nancy Piraquive (Recording Arts, 2004), Second Assistant Camera
Blue Jasmine
Best Actress
Best Supporting Actress
Best Original Screenplay
Chad Plunkett (Film, 2008), Grip
Evan Jones (Film, 2005), Additional Electrician
Charlie Eubanks (Film, 2003), Set Production Assistant
Captain Phillips
Best Picture
Best Supporting Actor
Best Adapted Screenplay
Best Editing
Best Sound Editing
Best Sound Mixing
Johnnie Ruth Richey (Film, 2006), Second Assistant Accountant
The Croods
Best Animated Feature Film
Gary Rizzo (Recording Arts, 1993), Sound Re-recording Mixer
Shawn Bohonos (Film, 2001), Operations System Administrator
Dallas Buyers Club
Best Picture
Best Actor
Best Supporting Actor
Best Original Screenplay
Best Editing
Best Makeup and Hairstyling
Shamsher Bains (Film, 2013), Art Department Intern
Jose Figueroa-Baez (Film, 2009), Second Assistant Camera
Justin Coulter (Film, 2010), Extras Casting
Despicable Me 2
Best Animated Feature Film
Best Original Song
Leslie Brathwaite (Recording Arts, 1992), Mix Engineer
Gary Rizzo (Recording Arts, 1993), Sound Re-recording Mixer
Paul Tirone (Recording Arts, 2005), Sound Recordist
Gravity
Best Picture
Best Director
Best Actress
Best Cinematography
Best Editing
Best Original Score
Best Production Design
Best Sound Editing
Best Sound Mixing
Best Visual Effects
Laurie Brugger (Computer Animation, 2000), Senior Rigger
Chris Lawrence (Computer Animation, 2003), CG Supervisor
Nick Thompson (Digital Arts and Design, 2002), Stereoscopic VFX Coordinator
Frozen
Best Original Song
Best Animated Feature
Andrew Atteberry (Computer Animation, 2005), Animator
Chelsea Lavertu (Computer Animation, 2010), Look Development Artist
Adam Pleiman (Recording Arts, 2001), ADR Recordist
Eric Provan (Computer Animation, 2005), Modeler
Nicklas Puentz (Computer Animation, 2008), Character Technical Director
Lance Summers (Computer Animation, 2008), Visual Effects
Get a Horse
Best Animated Short
John Kahwaty (Computer Animation, 2008), Rigging Supervisor
Chelsea Lavertu (Computer Animation, 2010), Look Development Artist
Her
Best Picture
Best Original Score
Best Production Design
Best Original Screenplay
Joel Behrens (Digital Media, 1997), Compositing Supervisor
Brannon D. Brown (Film, 2001), Camera Technician
Jesse Crusing (Film, 2004), Additional Electrician
The Hobbit: The Desolation of Smaug
Best Sound Editing
Best Sound Mixing
Best Visual Effects
David Farmer (Recording Arts, 1992), Sound Designer
Robert "Bryant" Hardwick (Computer Animation, 2007), Look Development/Texture Artist
James Jones Jr. (Computer Animation, 2006), Visual Effects Artist
Ronnie Menahem (Computer Animation, 2003), FX Supervisor
Inside Llewyn Davis
Best Cinematography
Best Sound Mixing
Sean W. Matthews (Film, 2010), Locations Unit Production Assistant
Toby Miller (Film, 2005), Additional Electrician
Iron Man 3
Best Visual Effects
Schuyler Anderson (Computer Animation, 2011), Tracking Artist
Alessandro Bonora (Computer Animation, 2003), Digital Effects Crew
Tasha Lyn Carlson (Computer Animation, 2011), Depth Artist
Eric Collins (Film, 2005), Grip
Michael Montero (Film, 2011), Production Assistant
Beauxregard Neylon (Recording Arts, 2004), ADR Mixer
Reynaldo Rodriguez (Film, 2007), Set Production Assistant
Kelly Vockel (Recording Arts, 2011), Assistant ADR Mixer
Nicholas Zamot (Computer Animation, 2011), Depth Artist
Jackass Presents: Bad Grandpa
Best Makeup and Hairstyling
John Kahwaty (Computer Animation, 2008), Rigging Supervisor
Chelsea Lavertu (Computer Animation, 2010), Look Development Artist
The Lone Ranger
Best Makeup and Hairstyling
Best Visual Effects
Melissa Bosco (Film, 2008), Production Assistant
Marcus Bykowsky (Film, 2005), Set Production Assistant: Key Production Assistant
Andrew Campbell (Film, 2003), Set Production Assistant
Devin Fairbairn (Computer Animation, 2005), Visual Effects Producer
Brian P. Jones (Film, 2010), Additional Set Production Assistant
Ashley Matthews (Film, 2012), Production Assistant
Sean McClellan (Film, 2008), Lighting Technician
Dominick Russo (Film, 2011), Production Assistant (uncredited)
Dee Selby (Recording Arts, 1994), Foley Editor
Mark Wright (Film, 2011), Visual Effects Editor
Lone Survivor
Best Sound Editing
Best Sound Mixing
Autumn M. Brooks (Film, 2008), Accounting Clerk
Bryan P. Jones (Film, 2010), Data Wrangler
Bryan Lawson (Recording Arts, 1999), Supervising Music Editor
Meagan Skerchock (Film, 2011), Set Decoration Assistant
Adam Windom (Film, 2008), Production Assistant
Nebraska
Best Picture
Best Director
Best Actor
Best Supporting Actress
Best Cinematography
Best Original Screenplay
Nicholas Hasson (Film, 1999), Additional Colorist
Saving Mr. Banks
Best Original Score
Neylon Beauxregard (Recording Arts, 2004), ADR Mixer
Cory Cosper (Computer Animation, 2007), Model/Texture Artist
Ruy Delgado (Computer Animation, 2010), Matchmove Artist
Chelsea Goodchild (Game Art, 2009), Paint and Roto Artist
Justin Johnson (Computer Animation, 2000), Digital Effects Supervisor
Shantel Medina (Computer Animation, 2009), Roto Artist
Viviana Torrellas (Computer Animation, 2011), Matchmove Artist, Roto/Paint Artist
Star Trek Into Darkness
Best Visual Effects
Schuyler R. Anderson (Computer Animation, 2011), Tracking Artist
Lauren L. Astore (Film, 2009), Coordinator
Paul A. Baccam (Computer Animation, 2008), Rotoscope Artist/Stereoscopic Artist
Maxime Besner (Computer Animation/Media Design, 2010), Stereo Compositor
Shane W. Bouthillier (Computer Animation, 2010), Stereoscopic Artist
Monica L. Castro (Computer Animation, 2011), Stereoscopic Artist
Nicholas P. Canavan (Computer Animation, 2008), Stereoscopic Rotoscope Artist
Tasha L. Carlson (Computer Animation, 2011), Depth Artist
Maurice E. Cox (Computer Animation, 2010), Senior Stereoscopic Compositor
Nicholas W. Daniels (Computer Animation, 2011), Compositor
Dane K. Dass (Computer Animation, 2010), Finaling Lead
Devin S. Fairbairn (Computer Animation, 2005), Layout Artist
Lauren Fernandez-Morrell (Computer Animation, 2012), Stereo Artist
Mark I. Ferrer (Computer Animation, 2012), Stereoscopic Roto Artist
Emily A. Francione (Computer Animation, 2010), Stereoscopic Roto Lead
Jackson W. Gichuki (Computer Animation, 2009), Stereoscopic Rotoscope Artist
Matthew E. Gill (Computer Animation/Game Development, 2010), Stereo Production Assistant
Tyler S. Halle (Computer Animation, 2012), Stereo Compositor
Ramon Hamilton (Computer Animation, 2012), Depth Artist
Andrea C. Hernandez (Computer Animation/Film, 2004), Division Lead Compositor
Jeremy A. Jones (Computer Animation, 2008), Stereoscopic Artist
Kolby J. Kember (Computer Animation, 2010), Lighting Artist
Christian Labarta (Film, 1999), Production Assistant
Anthony Lyons (Computer Animation, 2009), Compositor
Son Lu (Computer Animation/Music Business, 2008), Stereoscopic Lead
Pravin Mahtani (Computer Animation, 2012), Stereoscopic Compositor
Shantel Medina (Computer Animation, 2009), Finaling Artist
Kevin W. Melia (Computer Animation, 2010), Stereoscopic Roto Artist
Michael S. Murphy (Computer Animation, 2010), Head of Quality Control
Beauxregard Neylon (Recording Arts, 2004), ADR Mixer
Lyndsey M. Pendley (Computer Animation, 2010), Stereoscopic Paint Artist
Jason M. Richardson (Film, 2009), Visual Effects Supervisor
Katherine R. Rodtsbrooks (Computer Animation, 2010), Stereoscopic Conversion
Vincent R. Rosas (Computer Animation, 2009), Stereoscopic Artist
Brogan N. Ross (Film, 2003), Software Development and Pipeline
Daniel Schrepf (Computer Animation, 2007), Roto Lead
Eric J Timm (Computer Animation, 2010), Stereoscopic Artist
Paul B. Tirone (Recording Arts, 2005), ADR Recordist
Robert L. Tobin (Digital Media, 2000), Senior Depth Artist
Jeremy A. Vanneman (Computer Animation, 2011), Depth Artist
Lead
Ricardo Velez (Computer Animation, 2008), Rotoscope Artist
Alexander Ware (Computer Animation, 2012), Depth Artist
Jeffrey K. Warnhoff (Computer Animation, 2011), Depth Artis
Alexander Wolfe (Computer Animation, 2009), Element Quality Control
Marvin Yanez (Computer Animation, 2008), Roto Lead
Zhuotao Zhang (Computer Animation, 2008), Matchmove Artist
The Wolf of Wall Street
Best Picture
Best Director
Best Actor
Best Supporting Actor
Best Adapted Screenplay
Scott Bredengerd (Entertainment Business/Film, 2009), Production Assistant
Bryan Carrigan (Recording Arts, 1991), Source Music Pro Tools Operator
Christopher Cochran (Film, 2000), Rigging Grip
Chris Fogel (Recording Arts, 1996), Source Music Engineer
Andrew R. Smith (Film, 2010), Production Assistant
Wade P. Sullivan (Film, 2008), Set Costumer