Published Oct 06, 2021
Entertainment Business Grad Creates Online Content for the Modern Angler
Grad James Ansell works with fishing brand Catch Co. to develop online content for their popular YouTube channel.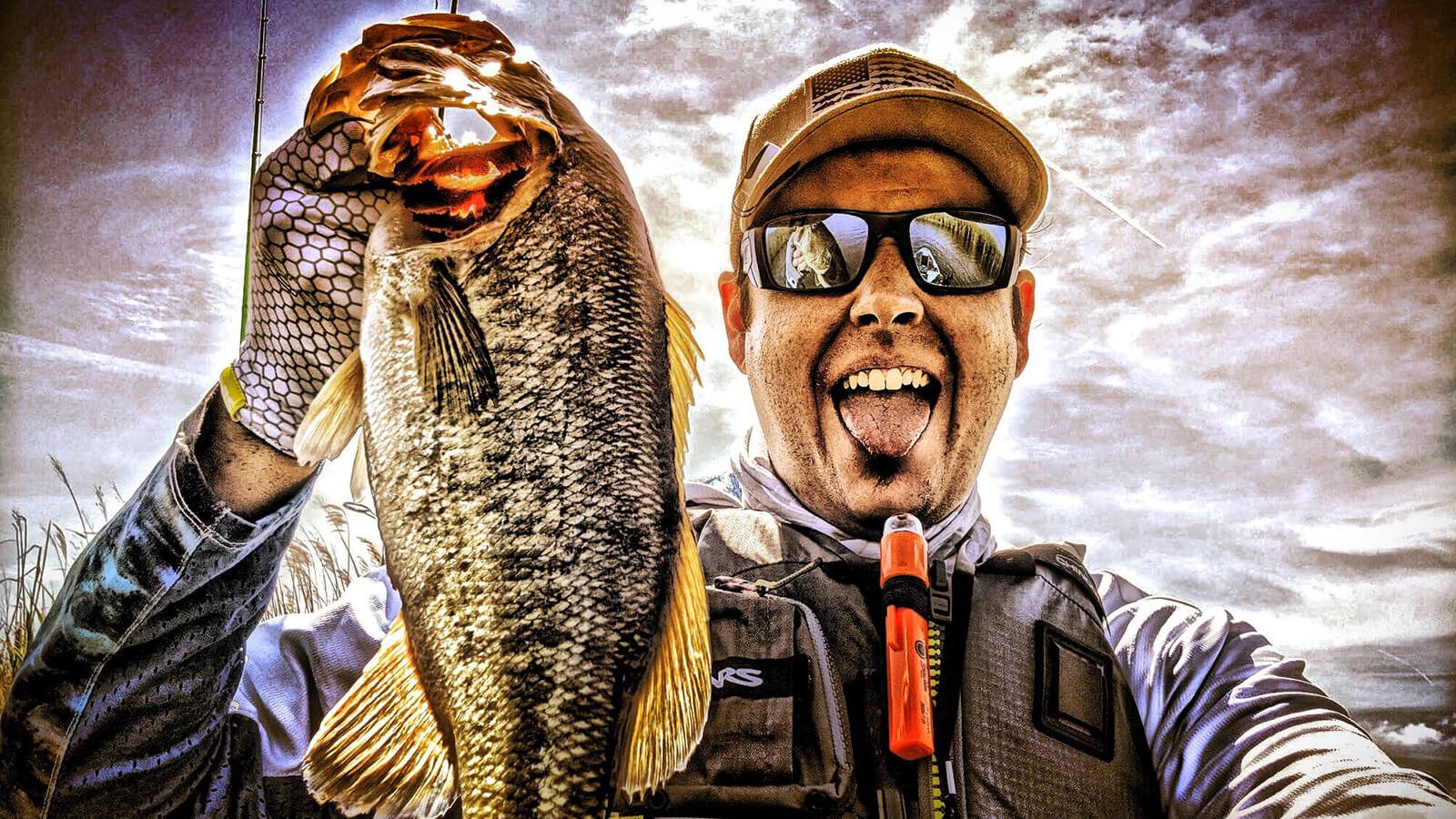 James Ansell has a knack for turning his hobbies into full-time careers. His early work was heavily influenced by his love for music and art, working on design projects with artists including Creed and Avenged Sevenfold, as well as recording and performing his own work. However, James never anticipated he would find a full-time role working with one of his favorite hobbies: fishing.
"[Fishing] is something that I've always done. I grew up on an island and I still live here, and it's just part of the culture," says James. "My granddad, that's how he made his living. He was a hunting and fishing guide, and that's what he did pretty much his whole life."
James' path to a career creating video content for fishing product brand Catch Co. began after pursuing his longtime goal of attending Full Sail, saying, "I wanted to go to Full Sail right out of high school. Then September 11th happened, and I decided to join the military, so I put everything on hold. It was always in the back of my mind that that's what I wanted to do."
After completing his service in the Air Force, James went on to complete his bachelor's in Entertainment Business. He found the program opened his eyes to new avenues for his creativity. "I liked that [the degree program] was all-encompassing," says James. "I was always into the music industry, but I found out that I excelled in a lot of other areas like television business and management. There were a lot of different things that I had no idea that I was into until I took that program."
Looking to pivot from his well-established career in art and design, James took some of his knowledge from his degree program to start a YouTube channel focused on his love for fishing. "We did a whole lot of different projects while [at Full Sail] and some of it required me to do video work, so I had a basic knowledge already," says the grad. "I started doing some video work here and there…I put a couple of videos up that were really bad, but the CEO of [Catch Co.] saw them and liked what he saw, and wanted to develop me."
Today, James maintains his own YouTube channel, Reel Deal Outdoors and works as a content creator for Catch Co. The grad gets the chance to record and edit a variety of videos on the company's YouTube channel as well as hosting The Juice on Catch Co.'s subsidiary channel Mystery Tackle Box to an audience of over 250,000 subscribers.
"I like that I was able to take a hobby that I've always done my entire life and turn it into a money-making business. Really that's been the story of my life," says James. "I've done that with pretty much all my hobbies. I've made money doing music, and I made money doing art. Now I'm making money doing this. I just feel really fortunate."