Published Jul 03, 2019
Esports Arena Opens with 'Fortress 40' Battle Royale
Full Sail's new esports arena, The Fortress, debuted with a massive event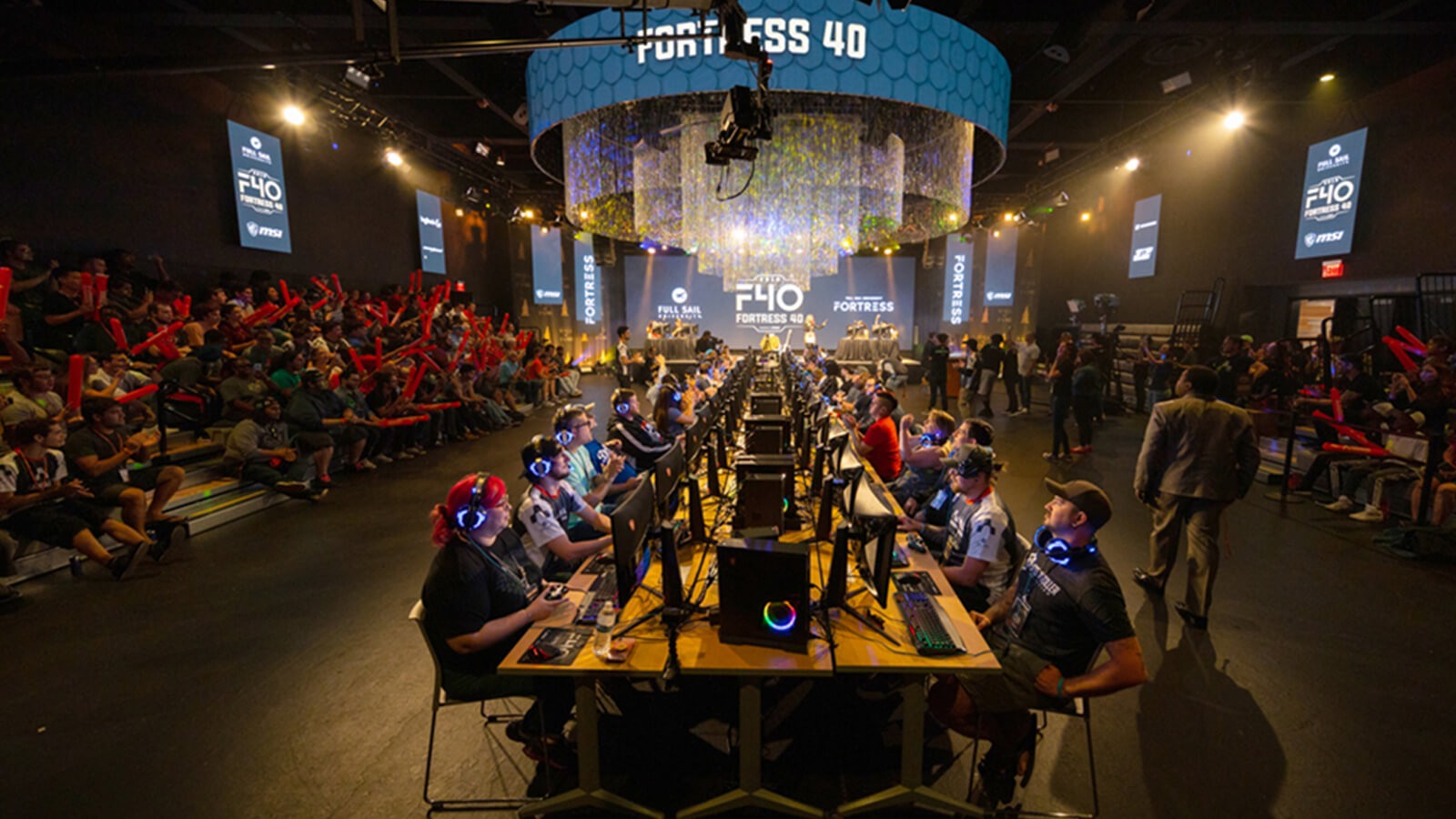 The Fortress, Full Sail University's collegiate esports arena, officially opened its doors to the Central Florida gaming community by hosting Fortress 40, a Fortnite Battle Royale competition featuring 10 Full Sail students, 10 Full Sail alumni, 10 Full Sail staff members, and 10 professional streamers.
Spectators on campus filled the Fortress, the largest esports arena on any college campus in the nation, and the event was also live streamed though Full Sail Armada Twitch channel.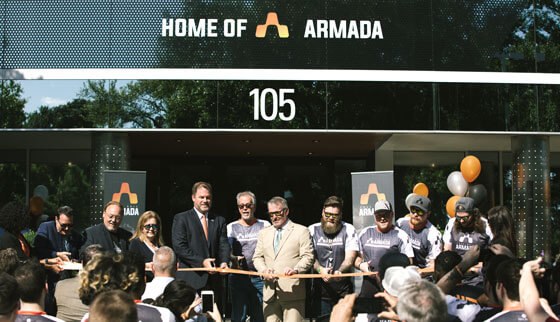 The event was sponsored by MSI Gaming, which provided a range audience giveaways as well as monitors for the final four competitors and a gaming laptop for the competition winner. Matt Heafy, founding member of Trivium and professional streamer, also competed in the event and provided a limited edition Epiphone guitar for a raffle giveaway won by a lucky student.
A few days after Fortress 40, during Full Sail's 10th annual Hall of Fame Week, the official ribbon-cutting ceremony for the Fortress was held, featuring local dignitaries, media, and Full Sail executives, and Full Sail Armada team members were also on hand to celebrate the opening of the arena.