Published Jul 03, 2019
Full Sail Hosts NBA 2K League for 'The Ticket' Live from The Fortress
The tournament featured all 21 NBA 2K League teams battling it out for a place in the playoffs.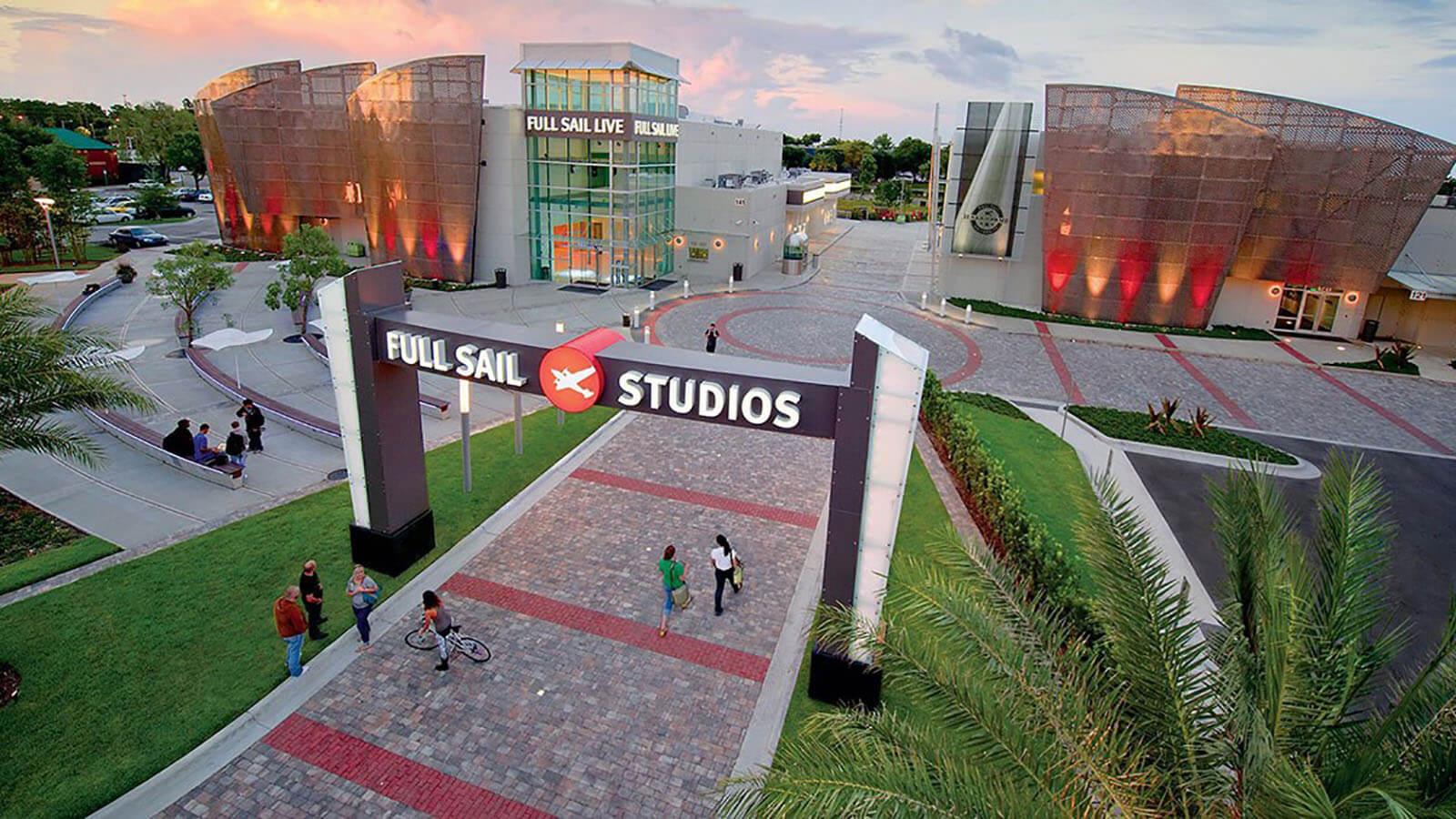 Full Sail recently hosted esports fans and sports enthusiasts in The Fortress for three days of competition and demos as part of an NBA 2K League event known as "The Ticket." The 20-game, single-elimination tournament featured all 21 NBA 2K League teams battling for $180,000 in prizes and a spot in the league playoffs that will kick off on July 24.
Fans were welcomed to cheer on their favorite league teams, while content creators from around the country were invited to check out the newest version of NBA 2K. The event marks the first time an NBA 2K League tournament has been held in Florida, and only the second time the organization has hosted a tournament outside of their New York studios.
Full Sail Film grad Talmadge "TJ" Canty serves as Manager of Operations and Production for the NBA 2K League. He said he was eager to revisit campus after learning that Full Sail had made the foray into esports late last year. He worked with representatives from the school to bring "The Ticket" to The Fortress.
"It was one of our more successful live events," said TJ. "The amount of attention and support we got from staff and some of the students that were able to shadow our key players was great. It was a beautiful experience."
Hometown favorites Magic Gaming managed to hang on long enough to break into the top 10, coming in eighth place with 5 wins and 4 losses. After an intense few days of competition, the Warriors Gaming Squad defeated Pacers Gaming 59-49, taking the top spot and earning their place in the playoffs.
Speaking after the event, Full Sail president Garry Jones said he hopes that hosting guests like the NBA 2K League inspires more leagues to view Central Florida as an esports hub.
"The Fortress serves as a home for esports on our campus and in our region. Cutting the ribbon of this facility allowed us to open a true arena for our collegiate team Full Sail Armada, and to open our doors to public events including NBA 2K, where fans, esports athletes, and those who are interested in learning more can experience esports right here, while elevating Orlando as the epicenter for esports in the nation," he said.