Published Feb 27, 2023
Faculty Profile: Phoebe Elefante (Program Manager, Interactive Technology Bachelor's with a Game Design Concentration)
How political science, mathematics, and human interaction led to a successful career in game design and games education.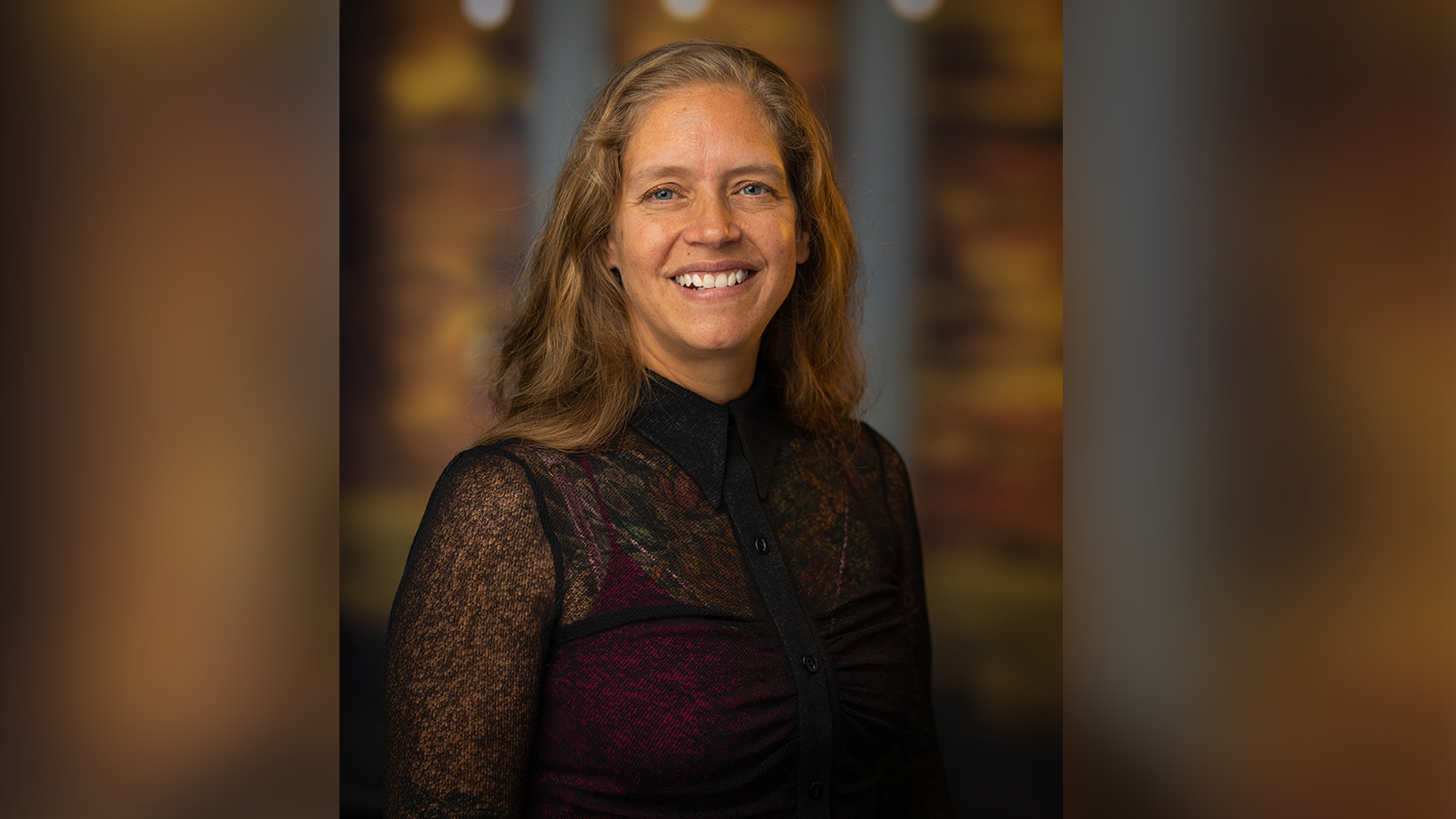 Phoebe Elefante's path to game design wasn't a particularly traditional one. While the experienced designer had spent her adolescence playing the classic games that would later become foundational to her future work, it wasn't the fun and carefree nature of games that drew her to design. In fact, it was the more complex, mathematical parts of game design, the architecture behind a game that would inspire her 15-year career in the industry.
Originally a political science major, Phoebe found herself drawn to studying the way people interacted with one another and the impacts of those interactions. With the rise of MMOs like World of Warcraft in the early 2000s, she found her interest in how people interacted in the virtual world even more intriguing.
The work of Indiana University economics professor Edward Castronova Ph.D. on the topic of economics in virtual worlds led Phoebe to a Ph.D. program at the university that quickly uncovered her passion for building those worlds. "I found that in the Ph.D. track, they were doing all these really fascinating research studies into media behaviors and representation. But in the MS track, they were building virtual worlds and making game projects, and I was like, 'Hmm, do I want to write about what people are doing inside of these things? Or do I want to make these things that people are operating inside of?' So I ended up switching tracks so that I could do more of a hands-on master's program."
In the 15 years following her master's, Phoebe would go on to design and ship several games as a freelance game designer in the 'edutainment' category. Designing games like Wonder City – a companion game to the 2012 PBS documentary Wonder Women! The Untold Story of American Superheroines – allowed Phoebe to explore fundamental aspects of narrative and systems design within games and how a story progresses uniquely for players based on decisions.
In 2015, Phoebe pivoted from practicing game design to teaching, working as a Narrative Design instructor at New York Film Academy, eventually becoming a department chair. "I really see games education in the same terms as an English degree," she says. "It captures the way that now we think about human interaction."
Now the Program Manager for Full Sail's Interactive Technology Bachelors with a Game Design Concentration, Phoebe is able to apply her rich understanding of the game design process to students looking to build the next big world.
"In a lot of the game design process, what we do is look at a thing that happens in the real world, a system like traffic or war or romance, and we say, 'Okay, here are the variables.' And then we abstract the details of those variables and we say, 'Okay, well, traffic is essentially chaotic and random, but you see patterns.' And that allows us to build reliable sets of variables with a mathematical probability attached to them. That turns a chaotic random system into a system that then you can turn into an incentive-based choice system.
"Which is essentially what a game is. I always say that understanding economics and specifically political economics is what created the necessary knowledge for me to be able to design systems for games because it's about how you identify value and how you distribute value and how you acquire value. And that's a lot of what you're doing in games."
What Phoebe appreciates about the culture at Full Sail is the games ecosystem that exists between game design, game development, computer science, simulation and visualization, and other emerging tech programs. "[We're] creating more opportunities for collaboration because I think that that is the key to not just future employment and student retention and kind of all those important things. But it's been my observation that students always learn better from each other."