Published May 24, 2018
Film Production MFA Grad Federico Carmona Produces Videos for Jowell y Randy, Ozuna, and More
The 2015 grad took the skills he learned in the program and applied them to a creative career in entertainment.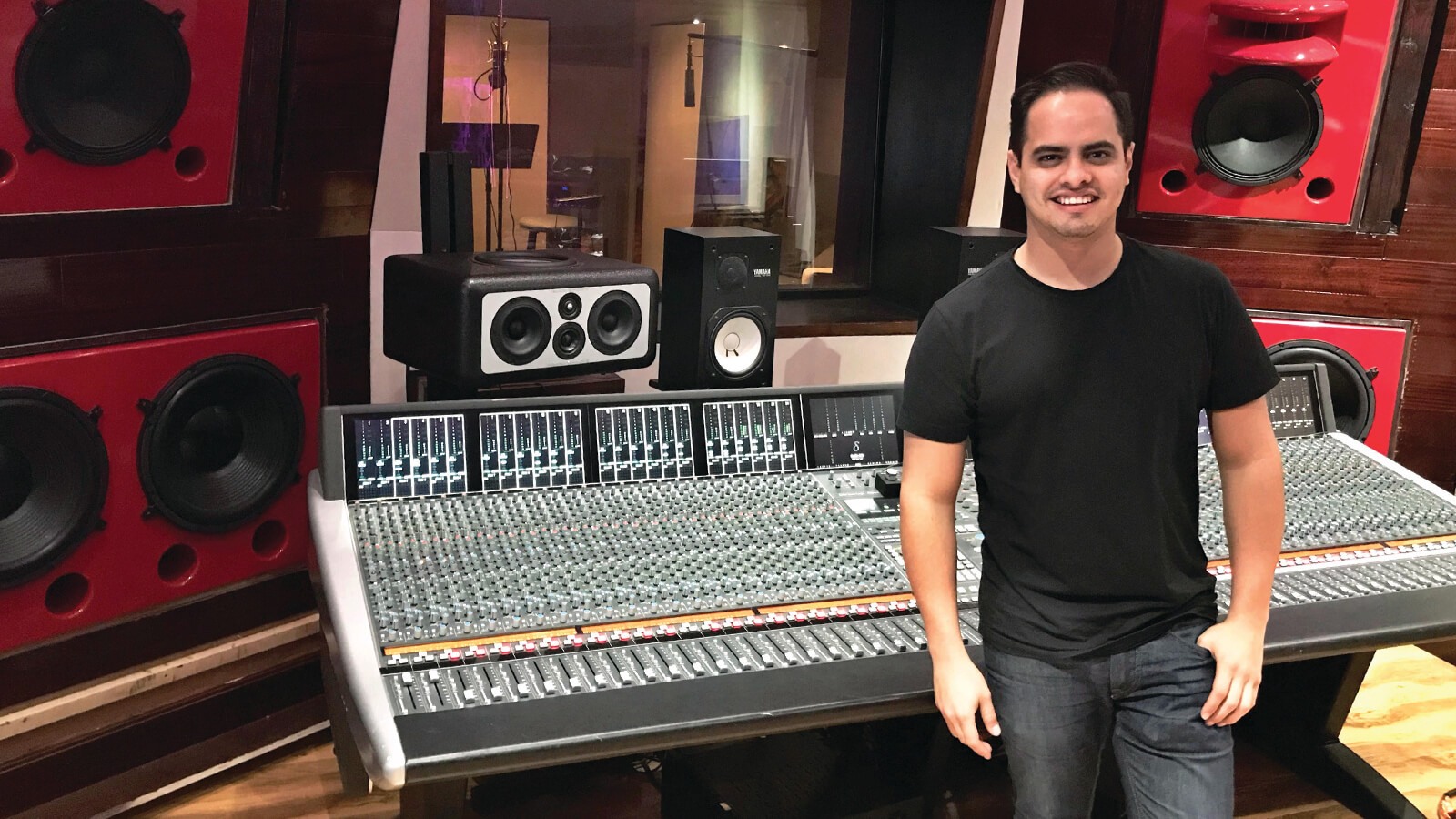 Federico Carmona spent the time between earning his bachelor's degree and enrolling in graduate school working for one of the biggest film production companies in his home country of Venezuela. At the time, he thought he had everything figured out.
"My dream was to work in Hollywood," recalls Federico. "When I started looking at graduate programs, I was looking for a school that would provide hands-on experience. I already knew how the system worked – I just wanted to see how it worked in the U.S. versus Latin America. That's how I found Full Sail."
I went and did the video. What I didn't realize was that the gig wasn't intended to be a one-time thing. It was a job interview."
Federico began the Film Production MFA program in 2014, and it didn't take long for him to realize that for all his experience, he still had much to learn when it came to the film industry.
"I came into the program thinking I was going to be the most prepared in my class because I already had so much experience. But there were so many things I didn't know," he says. "My classmates were from different backgrounds with different levels of knowledge. In some cases, I was able to teach them what I knew. And in others, I was able to learn from them."
After graduation in 2015, Federico moved to Los Angeles to pursue his dream of working in Hollywood. He found a job with Expression Entertainment, an international film distribution company. Working in sales wasn't exactly Federico's idea of living his dream, but he was able to network – a few months into working he got a call from a Venezuelan director he knew who was making a music video in Miami.
"I went and did the video. What I didn't realize was that the gig wasn't intended to be a one-time thing. It was a job interview," says Federico.
The director worked for Rimas Entertainment, which specializes in creating digital content for artists like Ozuna and Bad Bunny. They were looking for a general production manager to handle the in-house studio division of the company. After he worked on that first music video, Federico got another offer from Rimas to produce a series of videos in Puerto Rico. He put together a freelance quote and sent it over.
"The president of the company called me and said, 'I don't think you understand. We don't want you as a freelancer; we want you to join the team permanently.' It was perfect timing because I was looking for stability and a pathway to legal immigration. They agreed to sponsor me for my permanent residence, and I've been working with them ever since."
A year into his tenure at Rimas, the company decided to expand their business model to include a record label. At this point, Federico had worked on dozens of music videos as a producer. His boss was impressed by his ability to efficiently execute a strategy. If he could handle the logistics of the music video production process, why couldn't he do the same across the board? To test this theory, the company sent Federico on the road with reggaeton duo Jowell and Randy for an entire year.
Federico returned from tour to find himself with a new job title – label manager. In a lot of ways, his work managing a label is similar to working in video production. He leads a team and works to build promotional strategies for more than 30 artists, including Jowell y Randy and Bad Bunny. He no longer thinks of himself as having it all figured out. He credits much of his success to being open to new experiences, which is something he can trace back to his decision to attend Full Sail.
"I look back, and I'm so glad I decided on a program that was comprehensive and hands-on," he says. "I still use practical things I learned in that program every day, whether it be a knowledge of production or the basics of entertainment law when I'm working with our lawyers to negotiate a contract. But the biggest takeaway is just to be constant and persistent. The entertainment industry is evolving every single day. You have to be open to learning no matter what level of success you reach."