Published Dec 06, 2022
Game Design Master's Students Win at SIEGE Con's Silv-E Awards for the Second Year
Master's capstone projects 'Coalescence' and 'Guardian' won awards during the conference's indie game development contest.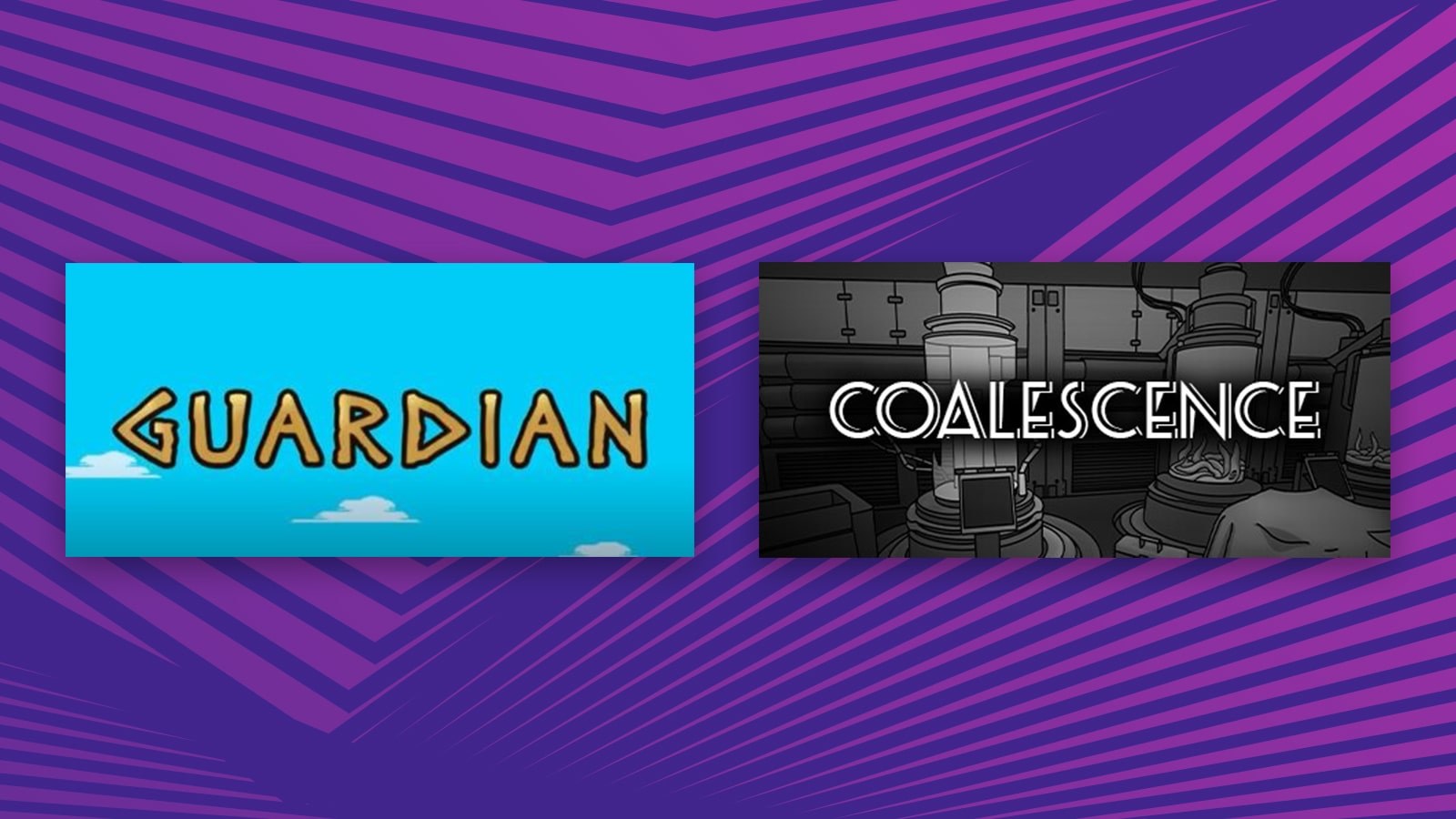 Students in Full Sail's Game Design master's program spend anywhere from eight to 11 months of their 12-month program working on their final project. Working in teams, groups of designers, programmers, producers, artists, and writers work alongside one another and instructors to mimic a real-world game studio and deliver their capstone project.
This year, two student capstone projects from the Game Design master's program were awarded at the Southern Interactive Entertainment and Games Expo's (SIEGE) Silv-E Awards. Recognizing excellence in indie game development, the Silv-E awards give students the chance to see how their games stack up against other indie and student developers and help them share their games with a broader audience.
"It's something we've been working on, getting students to think more about not just making a good quality game that they can have as a portfolio piece that's gonna be released to a marketplace, but actually getting people to play it," says Course Director Robin Koman.
For the second consecutive year, a Full Sail student submission won in the Best Student Game category. The interactive visual novel Coalescence was a sequel to an earlier capstone project, Dissent; it won for its unique storytelling in the student-only category.
Coalescence wasn't alone in representing Full Sail at the Silv-E awards, though. 2D platformer Guardian – also developed through the capstone program – won in the Best Art category which included submissions from non-student indie developers.
"I think [what we're doing in the Game Design master's] is really relevant," says Course Director Kate Zgaga. "Students run their productions similarly to the way that the industry does, with the way that we do sprint reviews and our stand-ups. Basically, the procedures you see in the industry are the ones that we try to instill in them really heavily while they're working here."