Published Mar 14, 2019
Full Sail Hosts Annual Pitch! Competition as Part of 'Full Sail Means Business' Week
Three lucky students took home scholarships totaling more than $40,000.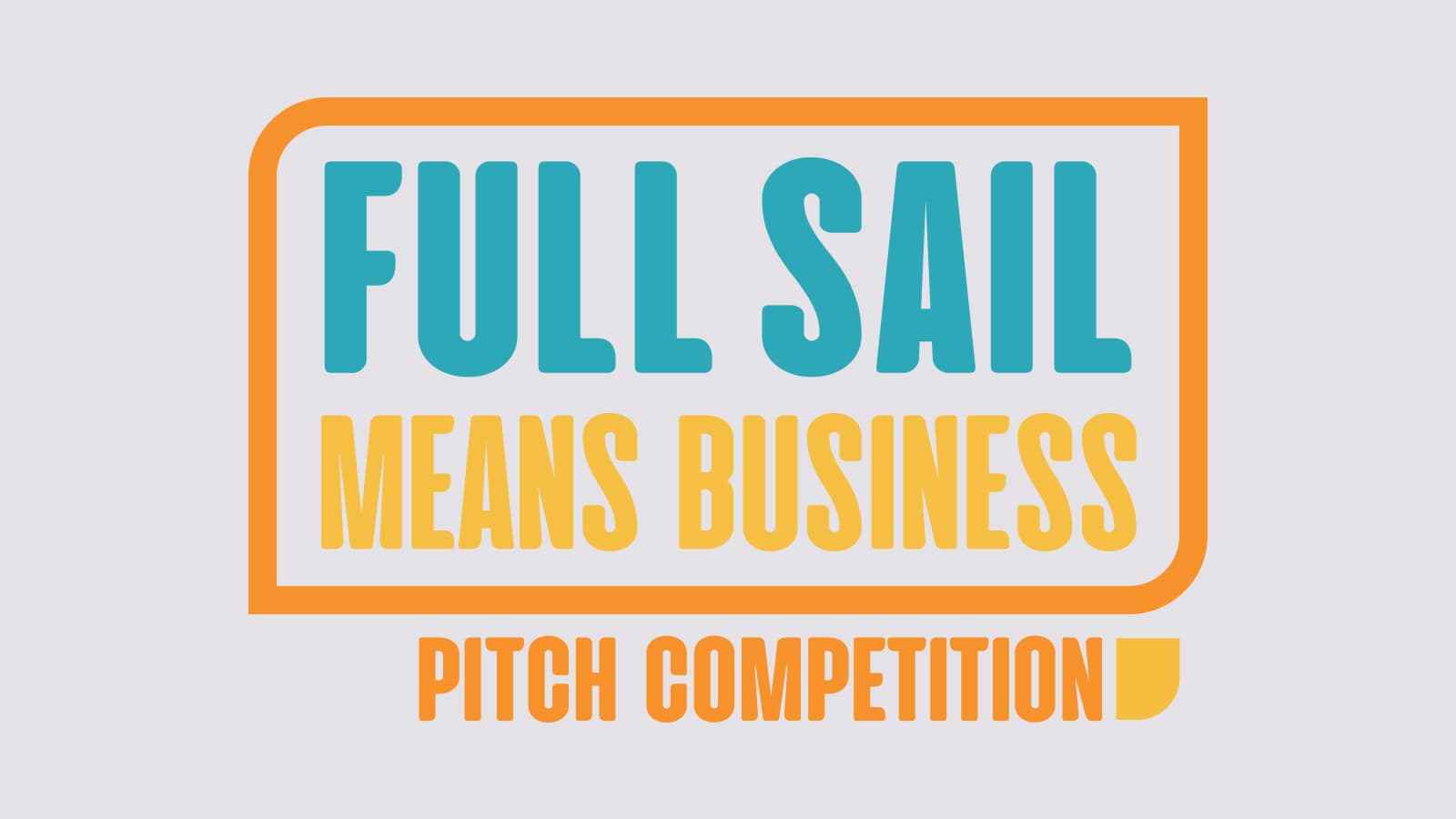 On February 8, eight finalists in Full Sail's annual Pitch! Competition came together to give presentations to a panel of judges that included representatives from WWE and Orlando Venues (which operates the Amway Center).
The event took place as part of a week's worth of programming presented by the Full Sail business programs. The yearly line-up of panels, presentations, and workshops is collectively known as Full Sail Means Business, and it culminates with finalists presenting their solutions to common problems associated with the world of entertainment and media. Nearly 50 students responded to a series of challenge prompts designed by guest judges Kirk Wingerson (Marketing Division Manager, Orlando Venues) and John Saboor (Executive Vice President of Special Events, WWE). Applicants were invited to submit a one-sheet proposal or a short video outlining a solution for a pre-determined problem. Finalists were asked to prepare a formal keynote presentation, which they then presented to Kirk and John. The top three presenters were awarded scholarships for first, second, and third place totaling $45,000.
Other events on offer throughout the week included a hiring event geared towards business students and hosted by Full Sail's Career Development department. Companies like Aflac, AppleOne, Busch Gardens, and Clean the World came out to meet and talk with students. The Student Club Association hosted an open mic night and pizza party. Program directors from each of the university's business programs also presented workshops on topics like the power of nostalgia marketing and angel investing. Networking, panel, and pitch events were open to both campus and online students.
Dr. Heather Dartez, Program Director for Full Sail's Entertainment Business master's program, described this year's Pitch! Competition as better than ever.
"It's always wonderful to work with community partners like WWE and Orlando Venues, who are very kind to take time out to support our students. But the best part is that the student got to think strategically and come up with solutions that could benefit those recognizable, impactful companies," she said.
Congratulations to all the finalists. Check out their names, along with the winners, below.
Pitch! Competition Winners:
First Place — Isaiah Goldston (Film Production master's program)
Second Place — Megan Fessenden (Entertainment Business bachelor's program)
Third Place — Eric Sharkey (Mobile Development bachelor's program)
Other Finalists:
Lilia Iza (Entertainment Business master's program)
Ramon Fernandez (Game Design bachelor's program)
John Mix (Sportscasting bachelor's program)
Tommy Olson (Mobile Development bachelor's program)
Sally Glaser (Film Production master's program)