Published Dec 17, 2020
Grads Working Behind the Scenes in Pro Esports
Media Communications graduates Melia Anguiano and Zoe Monday represent just a few of the diverse roles in professional esports.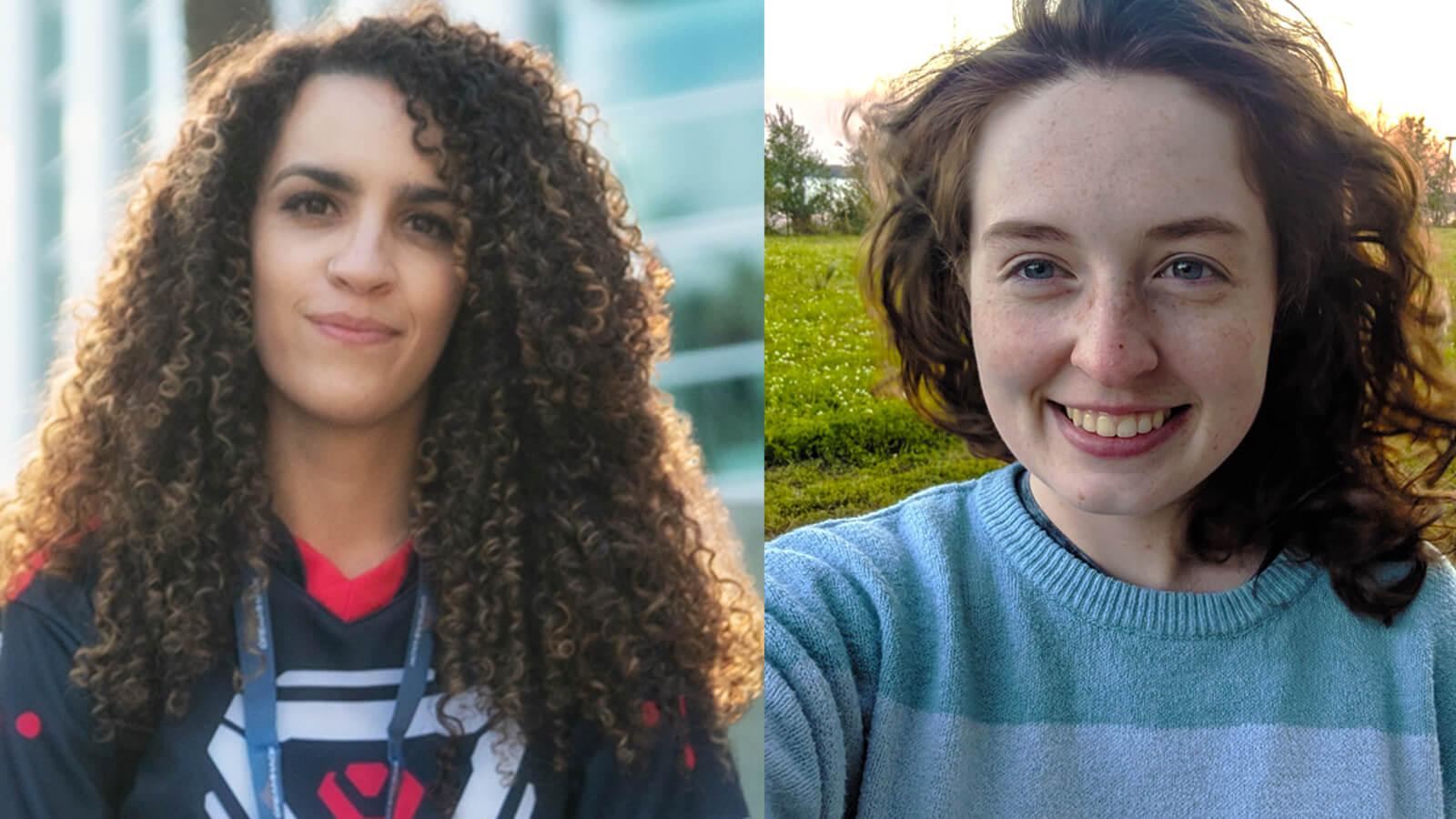 Organizations that make up the professional esports industry require skilled teams of more than just competitive players to succeed. Whether it's through marketing, content creation, or managing logistics, the teams behind the scenes play an integral role in the esports ecosystem.
Full Sail graduates Melia Anguiano and Zoe Monday are two members of the pro esports community who are applying their skills to roles with some of the most recognizable names in professional esports.
Melia, who recently transitioned to a role with Gen.G Esports as a Talent and Community Strategy Manager, started her career as an Operations Manager for Los Angeles-based esports organization the Sentinels, handling a wide range of responsibilities.
"Interview requests came to my inbox, any kind of logo assets that any tournament outlet might need, I had to get that to them. I was managing our website, still making sure players get merchandise," she explains. "Also, I was doing all of the financials for it, so making sure that we're getting paid, making sure that items are priced properly, organizing sales reports, getting files to our merchandise provider so that we can get mockups and new items going."
Working her way up from an internship with the Sentinels while she was still enrolled as a student in Full Sail's Media Communications degree program, Melia's management roles have come as a result of marrying her passion for gaming with her well-established skills in management. "I feel like when you can combine work and your passion together. It's really easy for you to work and do your best work because I was always excited, and I'm still excited to go to work every day," says Melia.
"I like to be the person that is greasing the wheels and getting everything going, like, 'Okay, you made this video. How do we get it to be powerful on YouTube? Do you need advertisement money to make that happen? How do we make this go?'"
But logistics aren't the only thing that keeps a pro esports organization's train on the tracks. Roles in content creation, like that of Evil Geniuses' design and motion graphics artist Zoe Monday, help pro teams build their community reach and fanbases.
Zoe, a fellow Media Communications graduate, started with Seattle-based esports organization Evil Geniuses [on their Ingenious Creators intern team before being brought on as a full-time designer. "We have a lot of different projects," says Zoe on the types of graphics she's created in her time with the org. "I've made some PowerPoint templates for the content team for [the] pitches they're doing. We've done player wallpapers for fans that are just free that we can put out there. So a lot of work in Illustrator and Photoshop."
Creating content for a diverse esports audience takes careful consideration, as Zoe explains. "We have multiple games associated with our organization and within those different games, we have different kinds of fans. A Dota 2 fan is very different from a CS:GO fan. Plus there's crossover, and there are fans of the org as a whole, but the culture and community in those areas is different. So while each of the projects we're doing need to fit Evil Geniuses' voice as a whole, it also needs to cater toward the right audience."
Melia and Zoe represent just some of the unique roles creative and entertainment-focused professionals can attain in the growing esports industry.
"Esports has so many ways that different people from different areas can contribute to it," says Zoe. "It's such a connected way to be involved in the gaming industry."