Published Aug 02, 2019
Full Sail Hosts Second Annual SoundGirls.org Expo
The organization supports women and non-binary people working in the audio industry.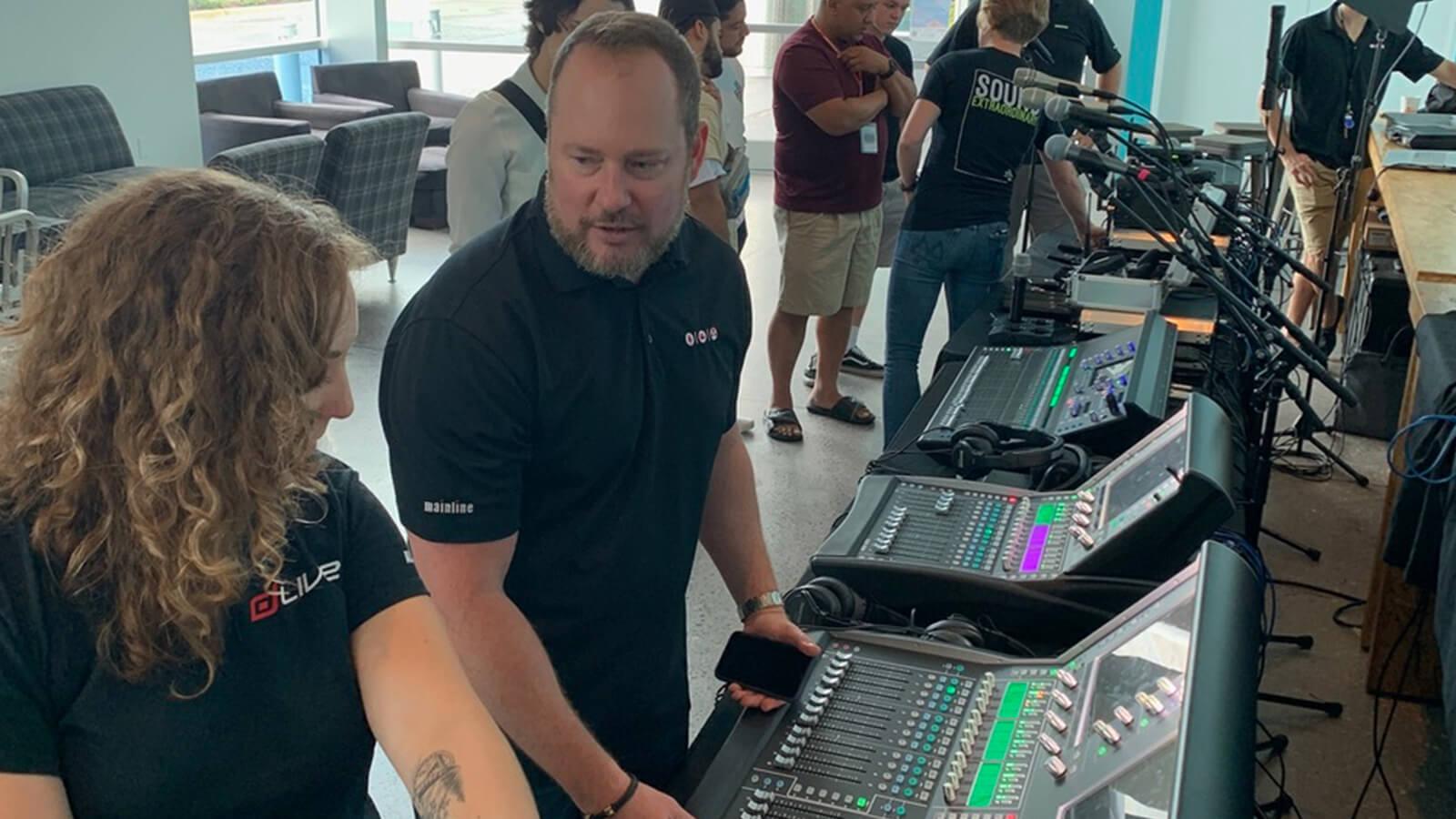 Full Sail University recently hosted the second annual SoundGirls Orlando Expo. The event, which was organized by the Orlando chapter of SoundGirls.org, featured panels, seminars, demos, and networking opportunities aimed at supporting women and non-binary people working in the audio industry.
SoundGirls.org is a non-profit organization founded in 2013 by Karrie Keyes and Full Sail Hall of Fame inductee Michelle Sabolchick Pettinato as a place where women working in the audio industry could go for professional advice and support. Now, it's an international organization with more than 6,000 members (including men, women, and non-binary people). They provide scholarships, mentorship opportunities, job placement services, support networks, and more through dozens of chapters worldwide, including one based in Orlando.
Beckie Campbell, a 2001 Show Production grad, serves as Co-Chapter Head, along with Susan Williams, who teaches Lighting and Visual Productions in the Show Production program. Beckie also owns B4 Media Production, and live event production company based in Central Florida.
"This event shows that SoundGirls is out in the audio world making a difference, and it's a way for us to reach back and invite others to join us," says Beckie. "Those who have traditionally not been considered part of our industry are now able to be recognized. The event was encouraging, helpful, and full of women coming together to support one another. It was awesome."
The event was open to the public and attracted people from across Florida, including audio professionals, students from Full Sail and other colleges, and even high school theater groups. Vendors and presenters included representatives from Yamaha, Shure, Vari-Lite, Jerry Harvey Audio, Meyer Sound, and more. Festivities kicked off in the Treehouse at around 10 am and culminated with a dinner meet-up at 6 pm.
"We had such a great time just networking and asking each other questions," adds Beckie. "I know everyone left encouraged."
Check out some photos of the event below.