Published Jul 13, 2022
Full Sail's National Society of Collegiate Scholars Chapter Wins Platinum Award
The group earned Platinum Star status for the second year in a row and was ranked first for social media involvement among other US chapters.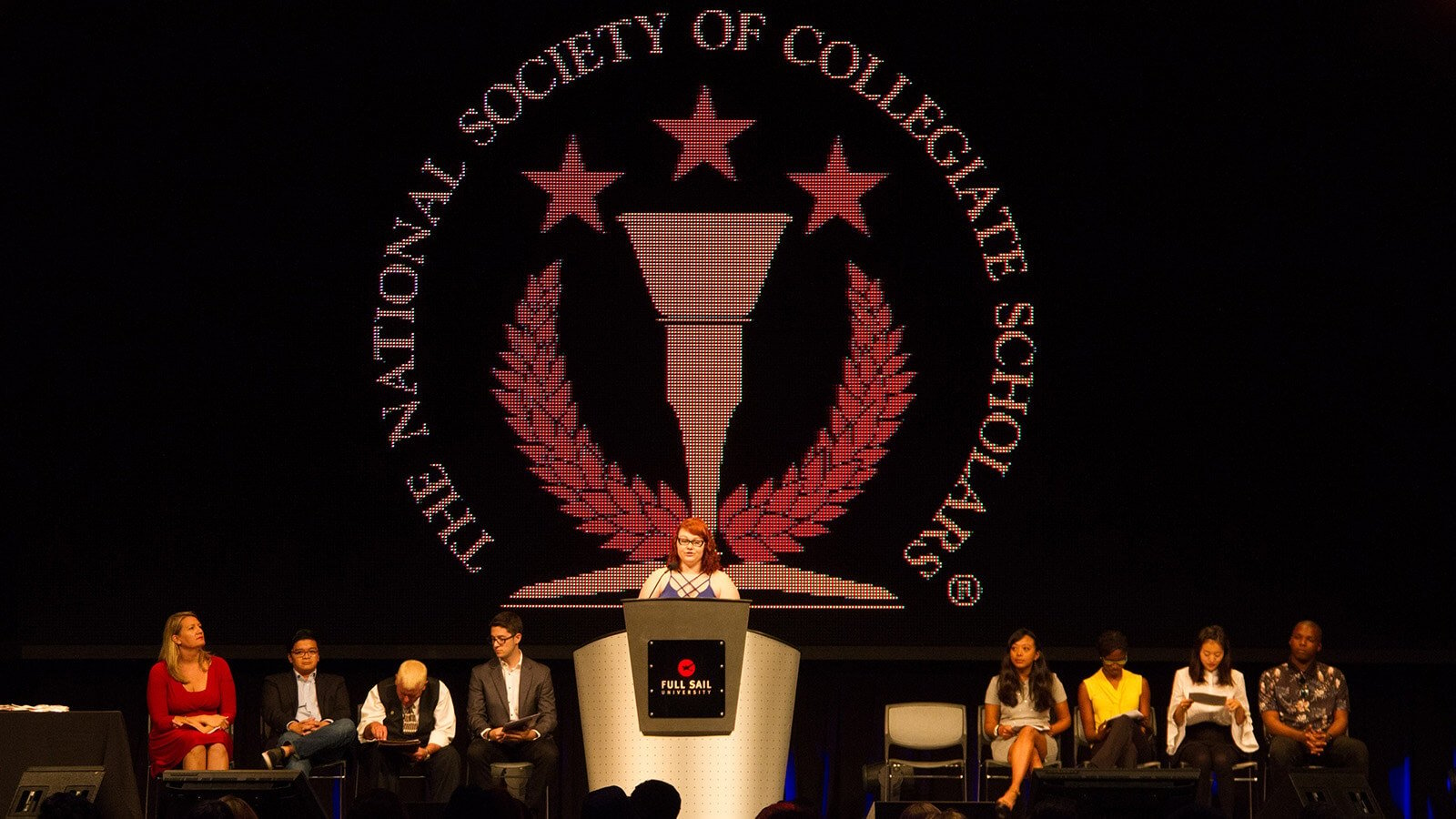 Full Sail University's National Society of Collegiate Scholars (NSCS) chapter was awarded Platinum Star Status for the second year in a row. Additionally, the group also received the distinction of being the highest-ranked chapter for social media involvement among all other NSCS chapters.
"I am so proud of the Full Sail University NSCS chapter and their Platinum status award. Over the years, I have seen hundreds of students accept nominations for this chapter because of their hard work and dedication," says Full Sail's Director of Graduate Studies Dr. Heather Dartez. "I am especially proud of this group of officers who elevated the reputation and leadership of the chapter under the guidance of their faculty advisor, Niki Bathke. Together, they have gone above and beyond to represent Full Sail at the national level."
With over 300 nationwide chapters competing for this recognition, obtaining Platinum Star status is no easy feat —especially since the NSCS only awards this distinction to 10 chapters each year. For an NSCS chapter to earn Platinum status, it must first earn at least 191 out of 200 points to be eligible to apply for the award. Once a chapter meets this requirement, it may then apply for the award, and later undergo a thorough review to determine the professional growth, community impact, and social activity of the chapter and its members.
"Earning Platinum status validates all the hard work our members and officers do," says Department Chair of Entertainment and Music Business Niki Bathke. "It shows the collegiate world and beyond that the Full Sail chapter is one of the most productive and engaged chapters within the NSCS Honors organization."