Published Apr 03, 2020
Game Art Grad's Path to Working on 'Diablo IV'
Jairo Sanchez shares his experience on making it as Senior Character Artist in the video game industry.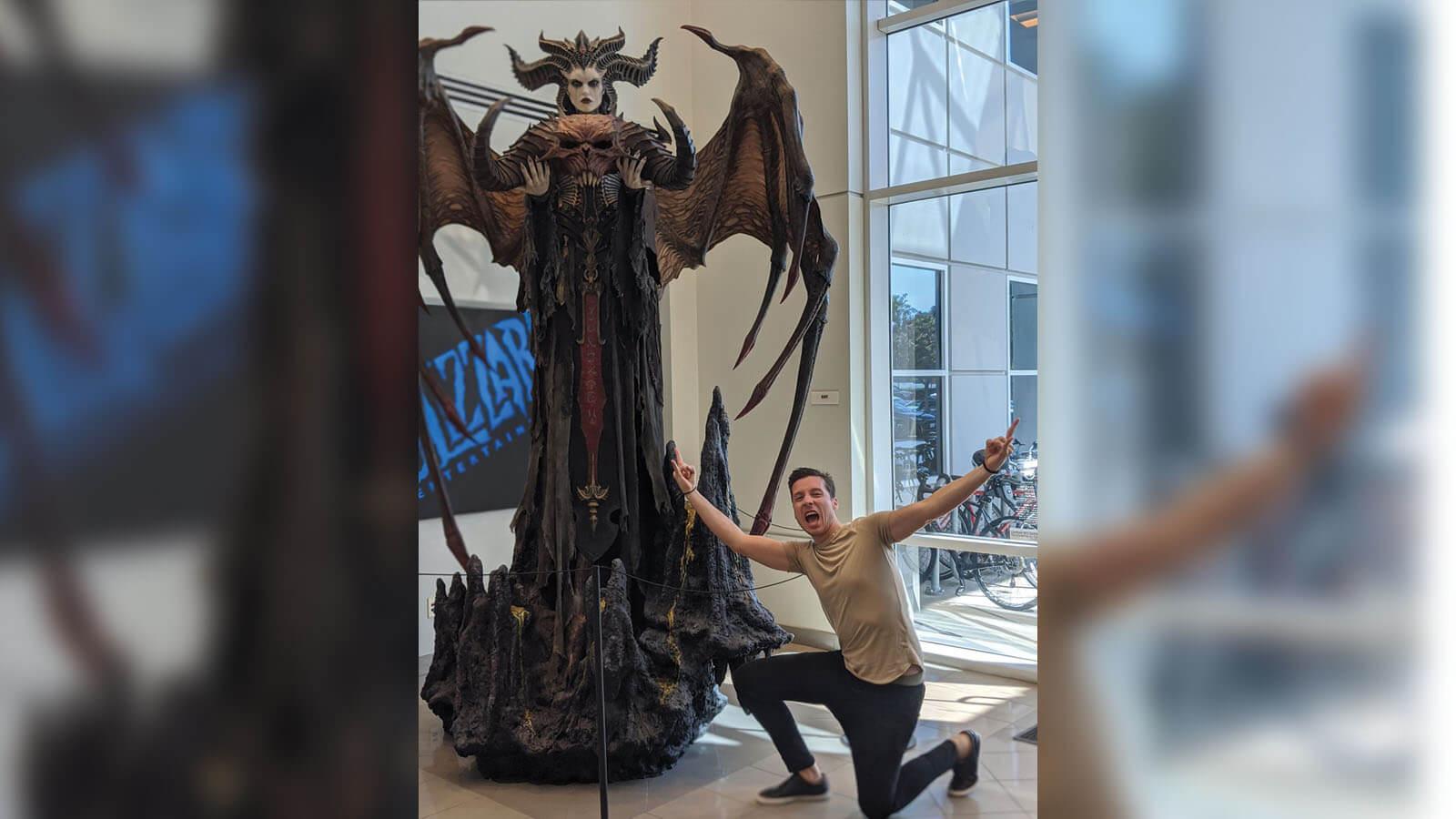 Game Art grad Jairo Sanchez, a Senior Character Artist at Blizzard Entertainment, has spent his career working on some of the developer's biggest titles including StarCraft II, Diablo III, Warcraft III and the upcoming Diablo IV. Despite his career success over seven years at Blizzard, Jairo hasn't forgotten the way his Full Sail education prepared him for a career in the video game industry.
Throughout his time as a student, Jairo maintained a focus on developing his art in the style of Blizzard's World of Warcraft games. Understanding the importance of networking, he didn't hesitate to reach out to some of his industry heroes in search of feedback. "I used to send the stuff that I was working on to different artists that I liked, and nine out of ten times they would respond," says Jairo. "I thought because they were famous that they weren't going to respond, but they did, and they gave me feedback."
After an internship with the National Flight Academy building games using Microsoft's Flight Simulator engine and a year as an Associate 3D Artist with WildStar developer Carbine Studios, Jairo found an opportunity, thanks to one of the very artists he connected with in his time as a student. Samwise Didier, Senior Art Director at Blizzard, thought of Jairo when looking for an associate 3D artist to join the team working on StarCraft II: Legacy of the Void.
Getting the job was a dream come true for the Full Sail grad, but he didn't allow his growth to stop there. "One day my boss said, 'Hey, we're going to bring back the Dragoon. It hasn't been redone since 1998, you want to do it?'," Jairo recalls. "They knew I wanted to do characters, but they said, 'Well if you want to do it, you have to show us that you can do it.' And that was my first character lesson basically."
Honing his skillset in character art and transitioning from the StarCraft team to the Diablo team, Jairo now specializes in creatures, weapons, and armor sets for one of Blizzard's most beloved franchises – and yes, he's the man behind Diablo IV's Treasure Goblin. The team even decided to name a weapon after him in the upcoming game, dubbing it the "Spear of Jairo."
Jairo encourages other artists looking to break into the video game industry to focus on one specialty at a time, building a portfolio that focuses on the style of one studio and one game, versus attempting to fill it with every possible type of game art. "Whatever you do first is not going to define you forever. You can switch, you can grow," he says. "Remember, it's about quality, not quantity."