Published Oct 24, 2019
Meet the Graduate Who Helped Bring an NBA 2K League Event to Full Sail
The secret to TJ Canty's success? He makes friends wherever he goes.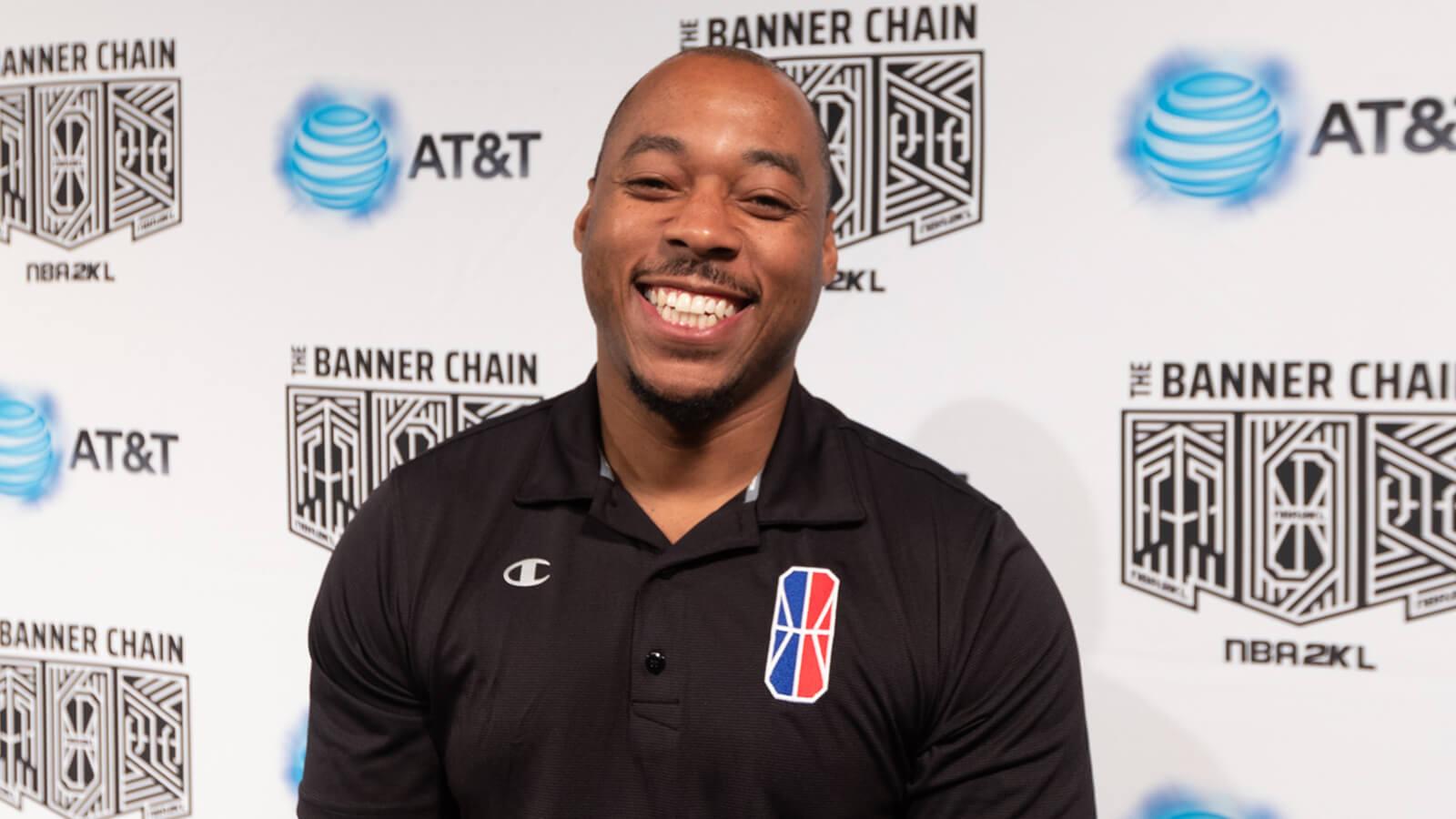 This is a story about friendship, and it begins in 2004 when Talmadge "TJ" Canty was a recent graduate of Full Sail University's Film program.
After graduation, all of TJ's friends had packed up and headed to Los Angeles to try to break into the film industry. TJ stayed behind, working on a few pilots and independent projects in Orlando. Eventually, he decided he needed to regroup, so he headed home to Michigan with a plan to join his friends on the West Coast as soon as possible.
"I ended up interning for a production company in Detroit," he says. "After 40 days, they laid me off, not because of poor performance, but because I was working too hard and they felt bad that they couldn't pay me."
Three weeks later, his internship supervisor reached out again — this time with a paying offer. A Bollywood film was shooting in Detroit, and the second AD needed an assistant.
"One of the guys who worked as utility on that film ended up becoming a good friend of mine, and he was like, 'Hey man, the Super Bowl is coming to Detroit. I'm trying to get them to bring you on as one of the key production assistants,'" says TJ.
Nearly every story TJ tells goes like this: He got an opportunity. He made friends. One of those friends brought him his next opportunity.
After Super Bowl XL, it was the Tony Awards. After the Tonys, the MTV Movie Awards. Finally, he landed a gig working the 2008 Democratic National Convention, where TJ spent three months working as a production coordinator — and making friends. One of those friends was getting ready to leave her longtime gig with the NBA, and she thought TJ would make a perfect replacement.
From there, TJ (who happens to be a lifelong gamer) was able to break into the production team for the NBA 2K League. Five years later, he's risen through the ranks to become the league's operations and production manager. He oversees major aspects of every event the organization puts on, from budgets to design.
Late last year, TJ's team was in the process of looking for venues to host future NBA 2K League events. He thought about the people who helped him over the years, and suggested Full Sail's new esports venue, The Fortress, be one of the venues that was considered. After reviewing their options, NBA 2K League decided to bring "The Ticket," a 20-game, single-elimination tournament featuring all 21 NBA 2K League teams, to Full Sail's campus.
"It fired off like a rocket ship," says TJ. "It was one of our more successful live events."
Over the course of several production days, TJ had the opportunity to work with Full Sail students, faculty, and staff — both old friends and new.
"One of the common themes in my story is that I never shied away from an opportunity," he says. "This is the perfect time for smart, hungry people to jump [into the industry]. And you never know. Maybe you'll meet the next person to give you a shot."