Published Apr 17, 2023
Grad Brings Sportscasting Skills to News Reporting
Dan Hanson used his Sportscasting degree to transition from behind-the-scenes directing to on-camera news and sports reporting.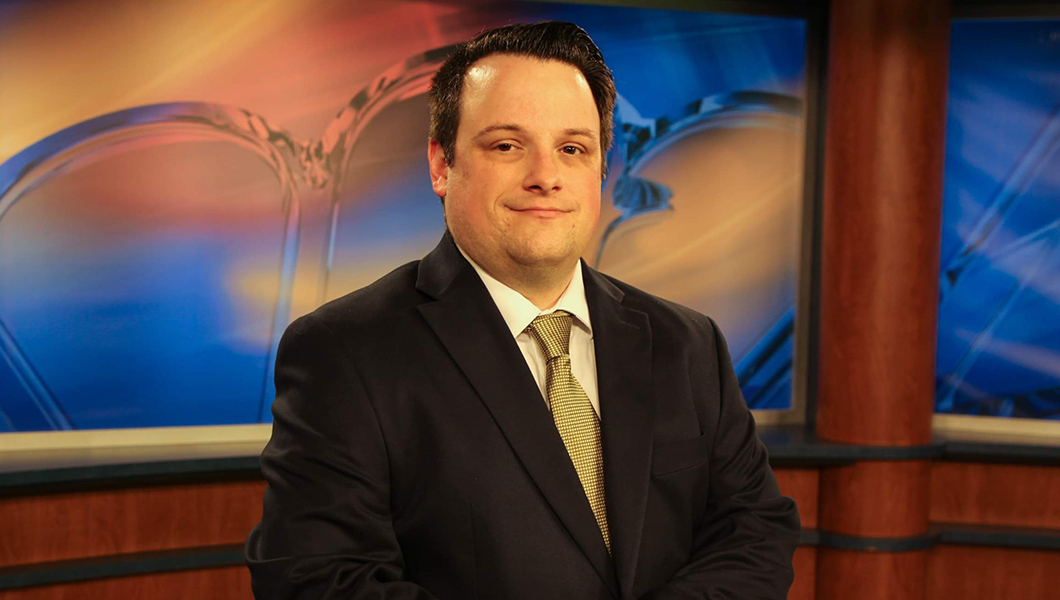 Dan Hanson is a news reporter with a passion for sports. The Sportscasting grad spent years behind the scenes as a news director at KNDU-TV in Kennewick, Washington, but he pursued Full Sail's online degree program to transition to on-camera news and sports reporting. Today, Dan is using his new skills to interview state representatives and political candidates up for election, cover local crime stories, and create sports highlights for KNDU.
Although Dan enjoyed directing, he always wanted to get into sports reporting and be on television. He signed up for Full Sail's online Sportscasting program in 2019 to make the transition into on-camera work and get some insight into the specifics of sports reporting. He credits Sportscasting Department Chair Rishi Barran with helping him find new opportunities and improve his work.
"Rishi really pushed me to be a better person and journalist. He actually helped me find a couple of places to go in case I didn't continue working in Kennewick," Dan says.
Although his degree focused on sportscasting, the program's content has translated to Dan's news reporting at KNDU.
"[Sportscasting is] basically the same type of storytelling and writing [as newscasting]," he says. "Just instead of writing sports highlights or stuff like that, you're going out and you're telling someone's story. You're getting their story out there and giving them notoriety and a visual platform."
Being well-prepared is crucial to Dan's success at KNDU. Dan pitches story ideas each morning, then researches the story that's selected and figures out who he needs to interview and what questions he needs to ask them. He talks to multiple sources to show audiences multiple views of the issues at hand, goes out and shoots his footage, then uploads and edits his video clips. His manager double-checks Dan's script to make sure the reporting is balanced and grammatically correct, then Dan records and edits his voiceover track and prepares for the evening newscast. He ends his day by writing an article to accompany the video clip of his story on KNDU's website and shares the clip on his professional social media accounts.
Dan's favorite part of being a reporter is the people he gets to meet, and sharing his reporting has helped some of the people he's interviewed.
"[I did a story on] a fire captain that has polycystic kidney disease and he needs a new kidney or he's going to go on dialysis and that'll be the end of his career… I put the story on my socials and his wife was telling me just the other day that that story has been shared anywhere from Iceland to the UK by her friends and has had over 1,200 views and 30-something shares. So he's getting out there and it's making people more aware that this guy needs help," Dan says.
Dan's commitment to research and balanced reporting has helped him stand out in his industry. He says that up-and-coming reporters should be ready to spend time making their stories airtight.
"If this is what you want to do, you're going to be working long hours. You're going to research, research, research. That's the best thing I can say. Research. Back your back story up with statistics, data, soundbites, anything like that. Not a lot of people are going to be happy, but my boss told me, 'More often than not, if you didn't get somebody mad or debating your story, then you probably didn't do it right.'"