Published Aug 15, 2019
Grad Builds Technology Solutions for Businesses with Amazon
"A kid from the Philippines" shares her experience as a cloud engineer and her vision for international connectivity.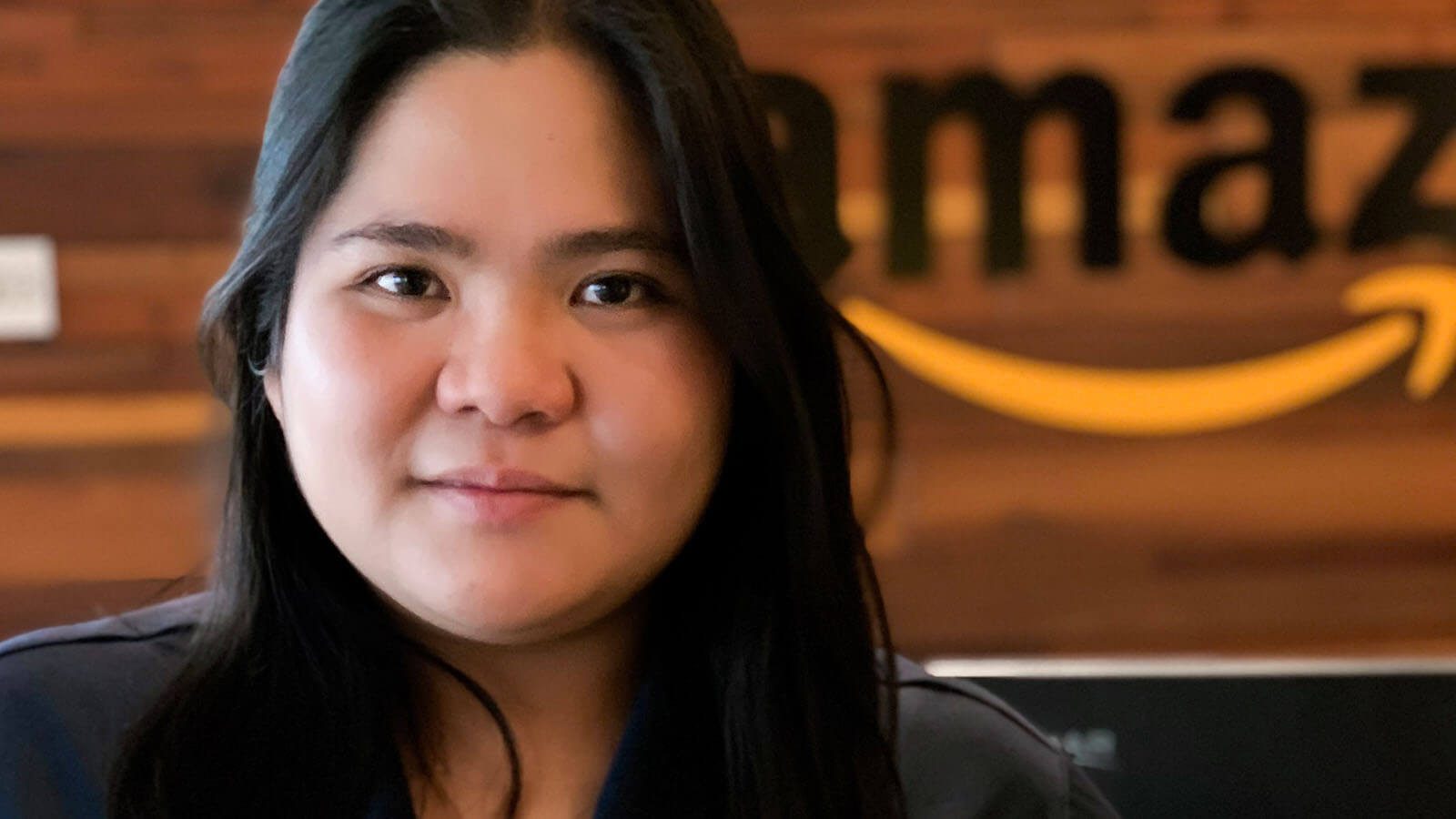 Update: In October 2019, Full Sail's Cloud Technologies program was updated and is now Information Technology Bachelor's.
Constantly evolving cloud technologies provide an untapped well of possibility for consumers and businesses alike. By storing data in the cloud, users have easy access to the information within – which can be shared quickly, stored safely, and isn't dependent on personal hardware.
Lyka Segura graduated from Full Sail University's Cloud Technologies bachelor's program and now works as a cloud infrastructure architect for Amazon Web Services, where her job is to design and deploy cloud-based technologies that help companies manage and access large amounts of data. She does this through the creation of specialized automation tools, big data environments, and technical documentation that assists and educates users.
In order to do her job effectively, she needs to have an in-depth understanding of computing systems, computer languages, and system architectures that will effectively accomplish the goals set out by her clients.
"Knowing how Linux works, knowing how Windows works, knowing how they integrate with each other or how they can connect with each other is very important," she says. "The technology in general is evolving every day."
It's a lot to manage and she stresses how important it is to keep learning – not only for personal development, but for job success.
"If you don't have the passion to keep learning, you'll get left out in three months or so," she says. "You wouldn't know how to answer a CIO or a CTO's questions regarding your services if you don't keep learning."
Lyka credits her education at Full Sail as one of the key factors to her success, citing not just the curriculum, but also the creative community that helped her learn. "You would help each other grow," she explains. "You would help each other understand that 'Hey, we are all brand new to this, how do we speed up our learning process?'"
Before she joined Amazon, Lyka's first role was with Deloitte Consulting as a cloud engineer. During her time with Deloitte, she built and deployed a data management platform on Google Cloud. It was her first lead project and it was an overwhelming success. "It's amazing," she says. "That one is my proudest project so far."
A key lesson from her time at Full Sail was the importance of networking. "I got my job at Deloitte because of an old classmate of mine," she says. "He's also the reason I got staffed on a project at Deloitte two weeks after I started. We were still in training when I got staffed because of that person." The connections she made with both her peers and instructors paved the way for her to get closer to her goals. "Networking is the key to anything," she says.
Outside of her work with Amazon, Lyka is working to improve the ways that young women and international communities – namely her home country of the Philippines – have access to cloud technologies and other resources necessary to pursue careers in tech related fields.
"In the Philippines, IT is pretty much booming," she explains. "However, the cloud isn't very well adopted."
As Lyka continues her work with Amazon, her desire to build connections through the cloud and improve the way that people interact with data grows with each passing day. "I want my legacy to be a kid from the Philippines succeeding then coming back there to help advance the technology and assist enterprises and cloud adoption."