Published Sep 15, 2016
Recording Arts Grad Jonathan Mayer: From Muscle Shoals to 'Uncharted'
As a new grad, Jonathan Mayer just wanted to write and record music. More than a decade and a half later, he's doing just that, though his story is anything but typical.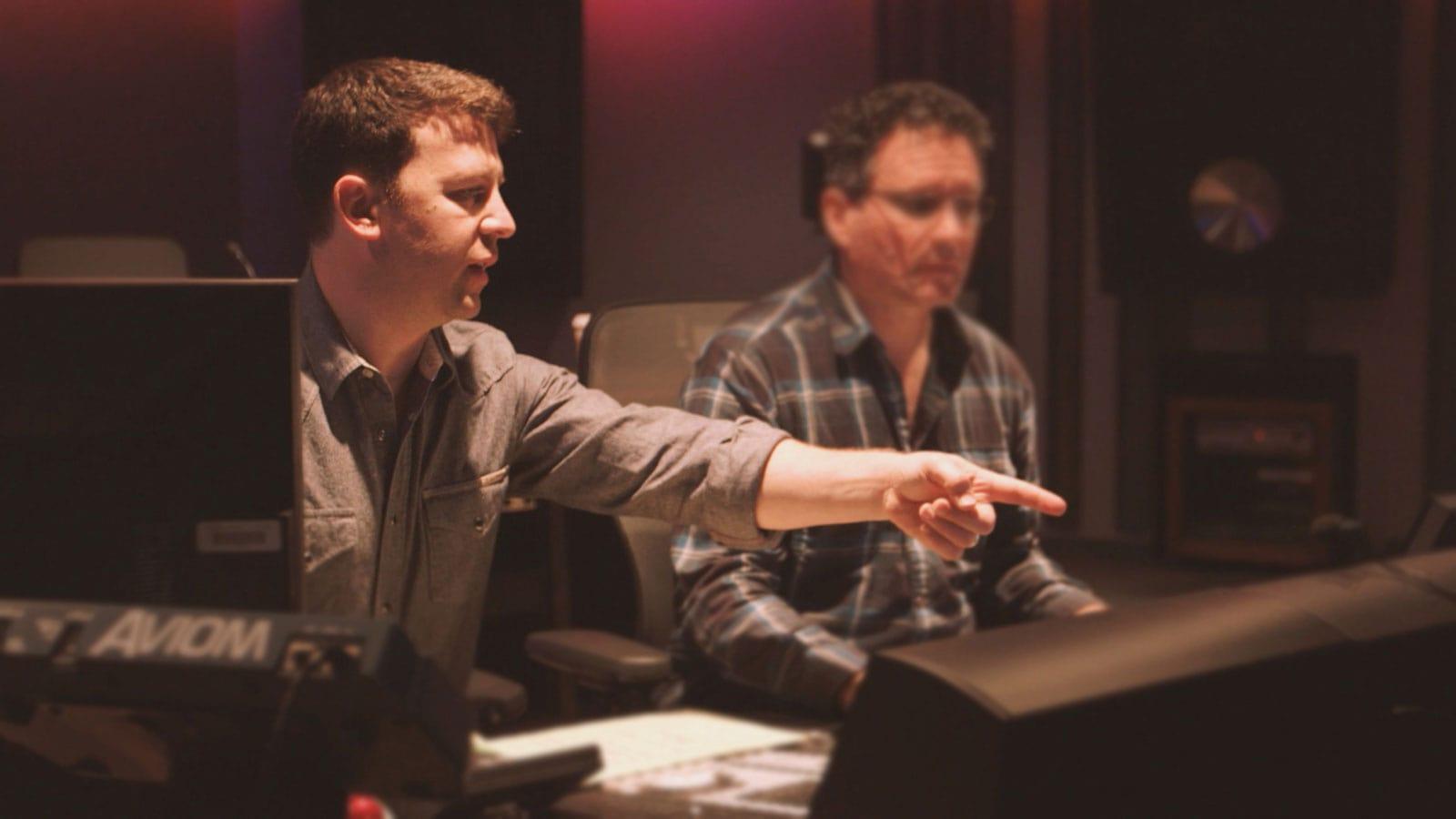 The story of Jonathan Mayer's career isn't typical. True, it begins with a stroke of luck and features all the components of your average success narrative —including a few famous studios and a lot of hard work — but the path that led this Full Sail grad to his current position of Senior Music Manager at Sony Interactive Entertainment was, at times, long and winding.
A musician since middle school, Jonathan already had a degree in anthropology when a random encounter with a music legend changed everything.
"My mother was living in Northern Alabama in 1998," says Jonathan. "At the time, she was friends with Jimmy Johnson, the guitar player from the Muscle Shoals rhythm section (who provided backing and arrangements for the likes of Arethea Franklin, the Staple Singers, and many more). I was looking into going back to school for music, and one night I drove out to Muscle Shoals, Alabama to meet him for dinner. I got a lot of education that night just listening to old recordings of his, including all of the original Lynyrd Skynyrd demos he'd done before they got signed."
The two stayed up late into the night talking about recording, and by the time Jonathan left Jimmy had convinced him to look into Full Sail's Recording Arts program.
"He'd recently visited the school, and he gave me a brochure," remembers Jonathan, who enrolled shortly after.
"Everything opened up after that. My time at Full Sail was marked by a surge of creativity and excitement, because I realized that having a career in music was an actual possibility."
After graduation, Jonathan moved to the San Francisco Bay Area to be closer to his wife's family. Armed with a list of studios (courtesy of Career Development), he called around asking for informational interviews. Eventually, he landed a gig with Different Fur Studios (Neil Young, Primus, Devo, and Brian Eno), where he helped out answering phones and working in the facility's extensive archives.
"To this day, Different Fur records a bunch of analog stuff, and they have these vaults of tapes that would need to be pulled at any time. I learned a lot about managing assets at that job," says Jonathan.
He adds that his time spent in the vault continues to serve him even now, despite the fact that he currently deals exclusively in digital assets.
"The ability to store files digitally is convenient and inexpensive, but there are all of these risks inherent with that ability," he says. "You don't have to make the kinds of choices we did back when we were recording analog, and in a lot of ways I think it lowers the stakes during the creative process. You have less of a chance to mess up if you're punching in, for instance. I got really good at punching in on analog, because of the risks involved. If you messed it up, a track could be ruined and you'd have to start over."
Over the next three years, Jonathan worked his way up from what amounted to a paid internship to a position as an assistant engineer. For many aspiring producers, it would have been enough to simply stay the course and continue working up through the ranks of a traditional studio system. But again, Jonathan's story isn't typical.
At the same time he was logging full-time hours at his studio gig, he was also taking on music production projects on the side to subsidize the high cost of living that comes along with a Bay Area address. It was more than a full-time job, and one of the ways Jonathan decompressed after long days spent on the studio was by playing video games.
"This was in 2004, when consoles like the Playstation 2 were just starting to peak. I was hearing a lot of well-produced live music in the games I was playing, and at some point I decided to make an album of game music on spec, sort of as a creative exercise."
The following year, he took that album to the Game Developers Conference, where he was able to get it into the hands of Chuck Doud, the Director of Music at Sony Computer Entertainment.
"I chased him down the street and actually cornered him in the parking lot of a gas station," laughs Jonathan. "We talked for ten minutes or so, and he gave me his card and told me to get in touch. I said, 'I've actually been emailing you for a year trying to get my foot in the door.'"
A month after meeting Chuck in person, Jonathan was hired to compose original music for Sony on contract. That contract led to another, and another, until finally, he was brought onto the team full time.
"I think my production background certainly helped me get this job," he says. "And weirdly, all the time I spent playing in bands and learning how to improvise musically. There's something about being in situations where you have to think on your feet that really resonates in the work I do now."
That was a long time ago. In the decade plus that Jonathan has been at Sony, he's worked as a composer, engineer, and producer on dozens of projects, including God of War II & III, The Last of Us, and the Uncharted franchise. Over the years, he's gone from someone who makes a creative contribution to a project, to being the guy who's responsible for managing a team of creative contributors. In reflecting on his own success, Jonathan thinks about the people who have helped him along the way. He says he actively tries to channel that willingness to take a chance on people and their ideas.
"There were some pretty tumultuous growth periods, and there still are. I don't think any of that ever stops. But I'm really enamored by our team and the people on it, and even though I'm passionate about what we do, I try to get out of the way to make sure the people I work with are able to do the kind of work that excites them."
To learn more about Jonathan and his work at Sony, check out the video below.