Published May 18, 2020
Grad Works as Cinematographer on Sundance-Selected Film
Kyle Romanek talks about his experience working on 'The Biggest Little Farm', a 2019 festival selection.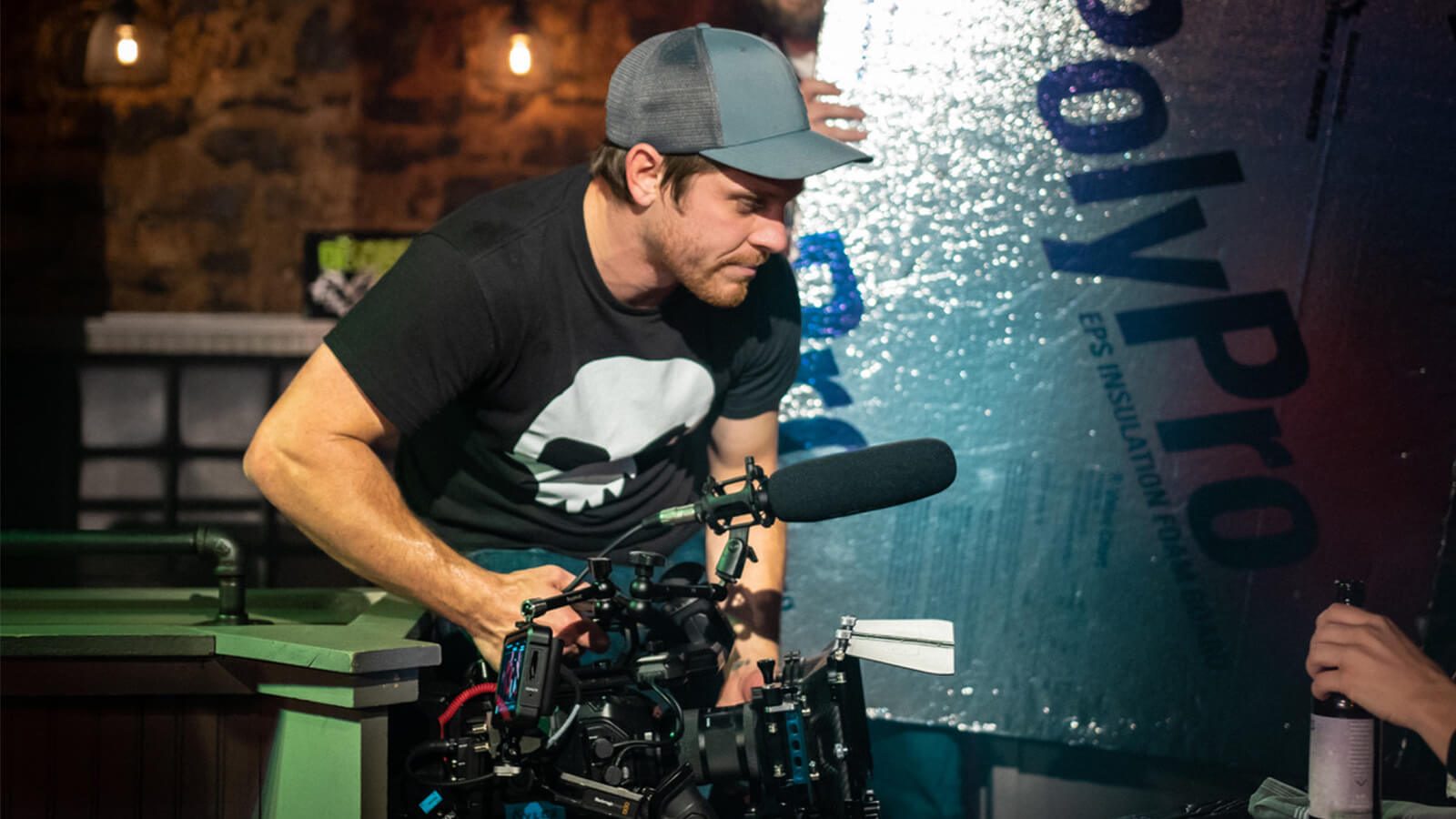 "Contemporary documentaries have really become a cinematic experience showcasing honest humans stories. It's an exciting time." says Film grad Kyle Romanek, whose work in documentary films has gotten him notable recognition, including a premiere at Sundance.
Kyle's love for film, which dates back to his adolescent years, has led to a successful career, and an Emmy award for his cinematography on short-form documentaries for the Oprah Winfrey Network's Super Soul Sunday.
"When I was coming out of Full Sail, I would say that, just from a technical standpoint, I had a leg up in the industry," says Kyle reflecting on how surprised he was by the projects he'd found himself on post-graduation. "I think that the industry recognizes Full Sail as a place of technical prowess."
Kyle was presented with an opportunity in documentary filmmaking he never could have imagined when Emmy-winning filmmaker and television director John Chester – who left the industry to develop a farm on a desolate 200 acres in Southern California – began to document his work and enlisted Kyle as a cinematographer on the project.
"There are so many different lines of work in film production, and nature was always something that I was drawn to," says the grad. For four of the eight years of The Biggest Little Farm's production, Kyle worked closely with John to help bring his vision to life.
While Kyle certainly learned a lot at Full Sail, he is also grateful for the knowledge he gained working with John on The Biggest Little Farm. "He's an exceptional storyteller at the top of his game, and I got to sit backseat and put my passion into what he was looking for which more often than not seemed impossible," says Kyle. "He's like, 'I really want to get a macro shot of a sugar droplet that comes out of an aphids backside while an ant is eating it and farming the sugar.' I'm like, 'That's going to take forever! How does that even work?!' This went on for four years. Needless to say I learned a lot about nature and used some incredible gear along the way."
Kyle's perseverance in capturing John's vision was rewarded when the film was selected for the Spotlight category at the Sundance Institute's 2019 Film Festival.
Kyle's excitement over the film appearing at Sundance isn't just about the recognition, but also what it means for how the film can educate audiences.
"The Biggest Little Farm is the perfect title," he says. "It was a little farm with big ideas, and then it just blew up and kind of redefined what regenerative agriculture can look like for the modern farmer. It's like Charlotte's Web meets Planet Earth, you're gonna love it!"