Published Dec 03, 2012
Grads on Nominees for 2012 Spike Video Game Awards
64 graduates were credited on 18 nominated projects in 16 categories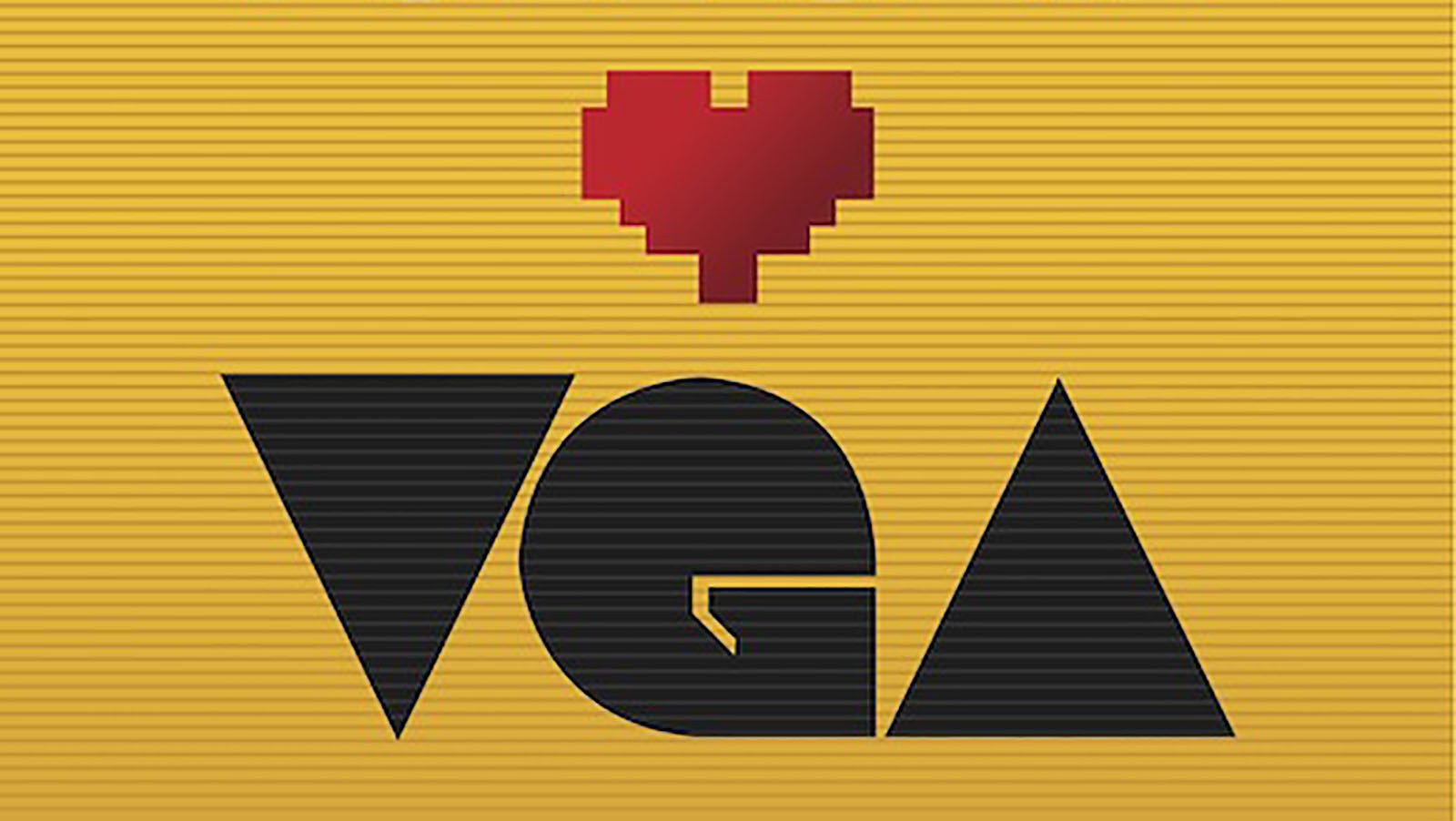 The past decade has seen record growth throughout the video game industry, and the annual Spike Video Game Awards have been celebrating many of the biggest releases along the way. This Friday, December 7 will mark the tenth anniversary of the event, with a ceremony set to include exclusive game previews, live performances from Linkin Park and Tenacious D, as well as the award presentations honoring the best in gaming from the past year.
The list of nominees is littered with high profile sequels and innovative new IPs, and we're proud to see that many of these projects featured the work of Full Sail alumni in key roles. In total, 64 graduates were credited on 18 nominated projects in 16 categories, including three of the five titles nominated for Game of the Year.
Among these games are the latest entries in such long-running series as Halo, Call of Duty, Diablo, and Assassin's Creed, as well as acclaimed newcomers like Dishonored and The Walking Dead: The Game. We're also excited to have 2012 Full Sail Hall of Fame inductee Joey Morelli on nominees in two sports categories, for his work as Senior Video Editor/Compositor on Madden NFL 13 and Tiger Woods PGA Tour 13.
Other categories featuring grad credits include Best Xbox 360 Game, Best PS3 Game, Best Graphics, and Best Original Score, as well as Most Anticipated Game for the upcoming Bioshock: Infinite and The Last of Us – which have a combined seven alumni involved with their production.
The 2012 Spike Video Game Awards will be broadcast live at 9 p.m. EST on Spike TV, and we'll be hosting a viewing party on Full Sail campus for students and staff.
The complete list of nominees featuring alumni credits are as follows:
Assassin's Creed III (Game of the Year, Best Xbox 360 Game, Best PS3 Game, Best Action Adventure Game, Best Graphics, Character of the Year)
Micah Johnson – Sound Recordist (Recording Arts, 2002)
BioShock: Infinite (Most Anticipated Game)
Nicholas Bozzone – Original Dialog Mixer (Recording Arts, 2003)
Jonathan Fawcett – QA Tester (Game Design, 2009)
David Fox – UI Programmer (Game Development, 2009)
Anthony Tominia – Motion Capture Specialist (Computer Animation, 2007)
Borderlands 2 (Best Xbox 360 Game, Best PS3 Game, Best Shooter, Best Multi-Player Game, Character of the Year)
Joshua Davidson – Sound Designer (Recording Arts, 2007)
Adrian Montoya – Quality Assurance Tester for DLC (Recording Arts, 2009; Entertainment Business 2011)
Donald Shults – Freelance Dialog Editor (Recording Arts 2007)
Call of Duty: Black Ops II (Best Shooter, Best Multi-Player Game, Best Original Score, Character of the Year)
Stephen Jenkins – Lighting Artist for DLC (Computer Animation, 2008)
Brian Joyal – Game Developer (Game Development, 2005)
Stev Kalinowski – Senior Artist (Computer Animation, 2004)
Caleb Schneider – Software Engineer (Game Development, 2007)
Thomas Schneider – Level Designer for Multiplayer (Game Development, 2007)
Ryan Torrey – Animator (Computer Animation, 2006)
Greg Zheng – Game Designer (Game Development, 2007)
Darksiders II (Best Action Adventure Game)
Douglas Burton – Designer (Game Development, 2006)
Don Etgeton – Senior User Interface (Game Development, 2002)
Micah Johnson – Dialog Editor (Recording Arts, 2002)
Justin Little – Animator (Computer Animation, 2010)
Diablo III (Best PC Game, Best RPG)
Matt Bauer – Videogame Cinematic (Computer Animation, 2007)
Peet Cooper – Senior Artist (Computer Animation, 2004)
Felix Jorge – Cinematic Pre-Vis (Computer Animation, 2006)
Nigel Nikitovich – Compatibility Analyst I (Computer Animation, 2009)
JP Walton – Senior Sound Designer (Recording Arts, 1999)
Dishonored (Game of the Year, Best Xbox 360 Game, Best PS3 Game, Best Action Adventure Game, Best Graphics)
Kyle Gaulin – Cinematic Animator (Computer Animation, 2005)
Disney Epic Mickey 2: The Power of Two (Best Adapted Video Game)
Andrew Carroll – Programmer (Game Development, 2005)
Brecken Hipp – Audio QA (Recording Arts, 2011)
Joseph Joyal – Associate VFX Artist (Game Art, 2010)
Tim Reed – Environment Artist (Computer Animation, 2004)
Brian Reilly – Quality Assurance Tester (Digital Arts & Design, 2009)
Guild Wars 2 (Best PC Game, Best Multi-Player Game)
Lisa Fleck – Environment Artist (Game Art, 2010)
Mike Lezon – World Content Tester (Game Design, 2010)
Halo 4 (Best Xbox 360 Game, Best Shooter, Best Multi-Player Game, Best Original Score, Best Graphics, Character of the Year)
Matt Campbell – Cinematic Animator (Computer Animation, 2008)
Judah Getz – Original Dialogue Mixer (Recording Arts; 2006)
Brandon Layton – Software Development Engineer (Game Development, 2011)
Jason Lyons – Game Programmer (Game Development, 2007)
Mark McCall – Technical Artist (Computer Animation, 2011)
Wimolrat Tangtiphongkul – Environment Artist (Computer Animation, 2008)
The Last of Us (Most Anticipated Game)
Heather Cerlan – Texture Artist (Computer Animation, 2006)
James Jones Jr. – Animation Lead (Computer Animation, 2006)
Ryan McGeary – Animator (Computer Animation, 2006)
Tyler Thornock – Technical Animator/Rigger (Computer Animation, 2006)
Madden NFL 13 (Best Team Sports Game)
Jay Baird – Software Engineer (Game Development, 2009)
Nicholas Erik Johansson – Embedded Quality Assurance Tester (Computer Animation, 2010; Game Design, 2011)
Michael Johnstone – Build Engineer (Game Development, 2008; Game Design, 2011)
Joey Morelli – Senior Video Editor/Compositor (Digital Media, 1998)
Max Payne 3 (Best Shooter, Best Original Score)
Peter Jackson – Facial Animation/Tracker (Computer Animation, 2008)
Jason Jurecka – Programmer (Game Development, 2003)
Darrick Pister – Character Artist (Computer Animation, 2007)
Katelyn Overton – Facial Animator (Computer Animation, 2010)
NBA 2K13 (Best Team Sports Game)
Anthony Tominia – Motion Capture (Computer Animation, 2007)
Tiger Woods PGA Tour 13 (Best Individual Sports Game)
Joey Morelli – Senior Video Editor/Compositor (Digital Media, 1998)
Transformers: The Fall of Cybertron (Best Adapted Video Game)
Jared Adkins – User Interface Developer (Digital Media, 2006)
Shiva Deonarine – Associate Producer (Game Design, 2010)
Keith Evans – Game Designer (Game Development, 2007)
Troy Humphreys – AI Systems (Game Development, 2002)
Mark Loperfido – Sound Designer (Recording Arts, 2006)
Mike Niederquell – Senior Sound Designer (Recording Arts, 2005)
Keith Staines – Programmer (Game Development, 2003)
The Walking Dead: The Game (Game of the Year, Best Adapted Video Game, Best Downloadable Game)
Brandon Batterson – Keyframe Character Animator (Computer Animation, 2006)
XCOM: Enemy Unknown (Best PC Game)
Samuel Batista – UI Programmer (Game Development, 2009)
Nicholas Bozzone – Original Dialog Mixer (Recording Arts, 2003)
Nigel Nikitovich – QA Tester (Computer Animation, 2009)
Anthony Tominia – Motion Capture (Computer Animation, 2007)