Published Dec 15, 2015
Year in Review 2015: Music
Our Year in Review series features the best of life at Full Sail in 2015, highlighting award-winning grads, student work, industry guests, and more.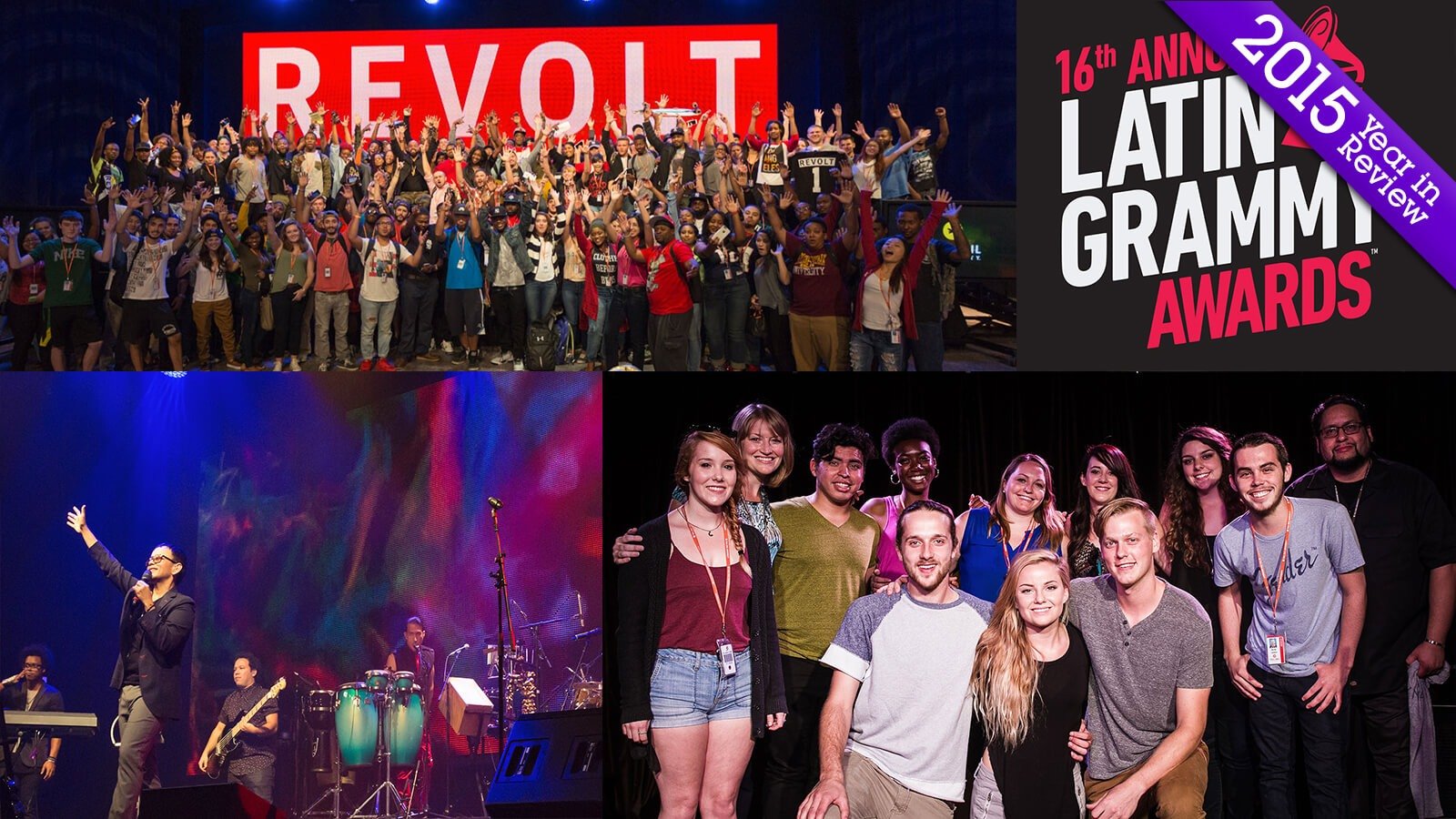 For Full Sail's music-related degree programs, 2015 was a year full of high-profile grad accomplishments, extraordinary student projects, and exciting on-campus events (many of which were streamed for our online students). Check out a few of this year's highlights below.
3300 + Climbing, an artist development agency led by students in the Music Business degree program, brought its first client – the band January May – to campus earlier this year. The students provided the band with an electronic press kit, plus a video for their single "Young."
Online Internet Marketing student (and Music Business grad) Quincy "Q-Dot" Henry reached #17 on the iTunes Hip Hop charts with his self-released album Black Gold, which features heavy, thoughtful lyrics about social injustice and African American history.
At this year's Latin GRAMMY Awards, nine Full Sail alumni were credited on nominated projects. Additionally, Hall of Fame inductee Sebastian Krys and grad Andrés Saavedra were each nominated for the coveted Producer of the Year award, with Sebastian ultimately taking home the statue.
In July, we caught up with Recording Arts and Entertainment Business grad Billy Mays III, who records ambient music under the name Infinite Third. An experimental guitarist, Billy describes his creative process in this exclusive video and interview.
In November, students in the Show Production degree program hosted Venezuelan artist Jorge Luis Chacín for their final Project and Portfolio VII course. With an audience of more than 240 people, it was the largest Project and Portfolio show to date.
Recording Arts grad and U.S. Marine Corps veteran Josh Gudwin, who works closely with Justin Bieber as a studio engineer, joined students in a Google Hangout moderated by Entertainment and Music Business Department Chair Israel Vasquetelle.
Students in the Show Production degree program provided audio visual support for the College Sports Information Directors of America (CoSIDA) convention, held June 14-17 in Orlando.
Wolfgang Fraissinet, president of Neumann Microphones, visited campus for a presentation that included a history of the Berlin-based company and its products, as well as a discussion with students about new and emerging technologies.
Representatives of REVOLT TV, the music television network stopped by campus in October. Guests Kenny Burns (Sr. VP of Brand Development), Beside Amoruwa (Director of Marketing) and Jordan Hall (Director of Consumer Content) spoke to students about how to effectively work toward a career in the entertainment business.