Published Jan 07, 2022
Instructor Featured on Audiokinetic Blog for Work in Accessibility
Audio Production instructor Eric Berzins developed features to make audio production program Wwise accessible for the program's first blind student.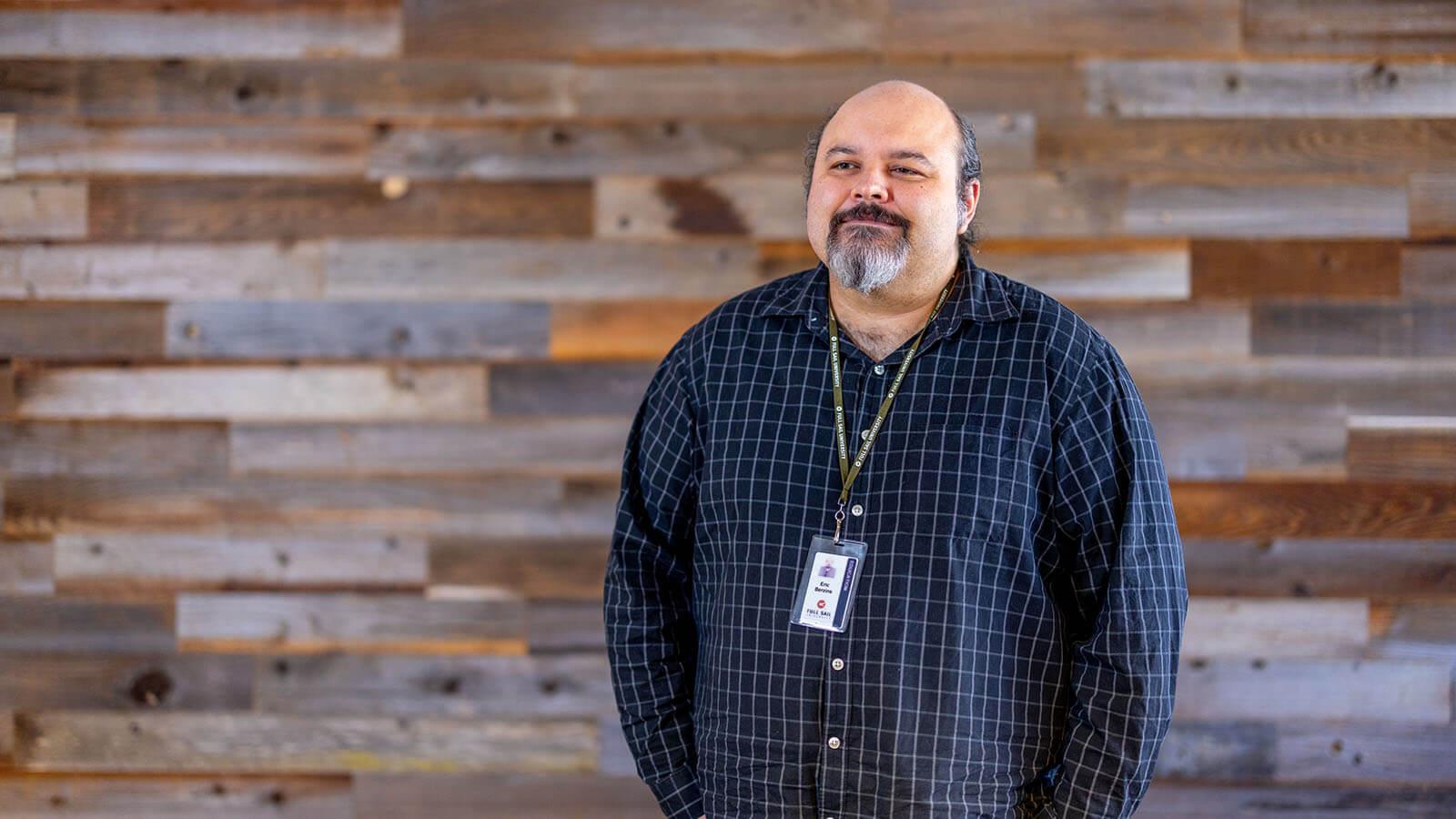 Across Full Sail degree programs, instructors help students learn the intricacies of their future industries by utilizing industry-standard tools. For students in month 24 of the Audio Production bachelor's, this means designing audio for video games utilizing Audiokinetic Wwise, a software suite built especially for interactive media and game development.
While it's utilized at game studios across the industry, the program nonetheless was lacking accessibility functions for student Andre Woods, whose blindness makes features that improve accessibility essential to learning. Full Sail instructor Eric Berzins developed a solution that not only provided accessibility for Andre and other visually impaired students, but also got the attention of Audiokinetic, who recently wrote about it on the company's blog.
"The game audio instructors in Audio Production and Recording Arts were all trying to determine how to best accommodate Andre without radically changing our assignments. There are four courses in Audio Production that use Wwise, and we knew that a solution was needed for all of them," says Eric, instructor of the Project and Portfolio VI: Audio Production course. "I was motivated to develop this solution knowing that it would benefit all of our game audio courses and provide Andre with an educational experience equal to that of sighted students."
Writing an extensive series of Keyboard Maestro macros, Eric was able to provide Andre with the tools to successfully operate Wwise across the required assignments, something that was previously impossible.
"Interest in game accessibility for players has grown substantially over the years, but there has been relatively little attention paid to accessibility for people who want to create games," says Eric. "It is my hope that our experience with Andre helps further the conversation toward ensuring that everyone who wants to make games is empowered to do so."
As Eric celebrates the success of Andre and the potential for future visually impaired students, he knows the work doesn't stop there, saying, "We expect to have additional blind students in Audio Production who will benefit from the technology. At the moment, the accessibility tool is designed purely to enable the use of Wwise within the scope of our courses. I am interested in developing it further to make Wwise fully accessible for all visually impaired users."