Published Aug 09, 2016
Career Development Advisor Jeff Villanueva Talks About His Work with DJ Khaled
Recording Arts grad and Career Development Advisor Jeff Villanueva on what it's like working with the man who holds the keys to success.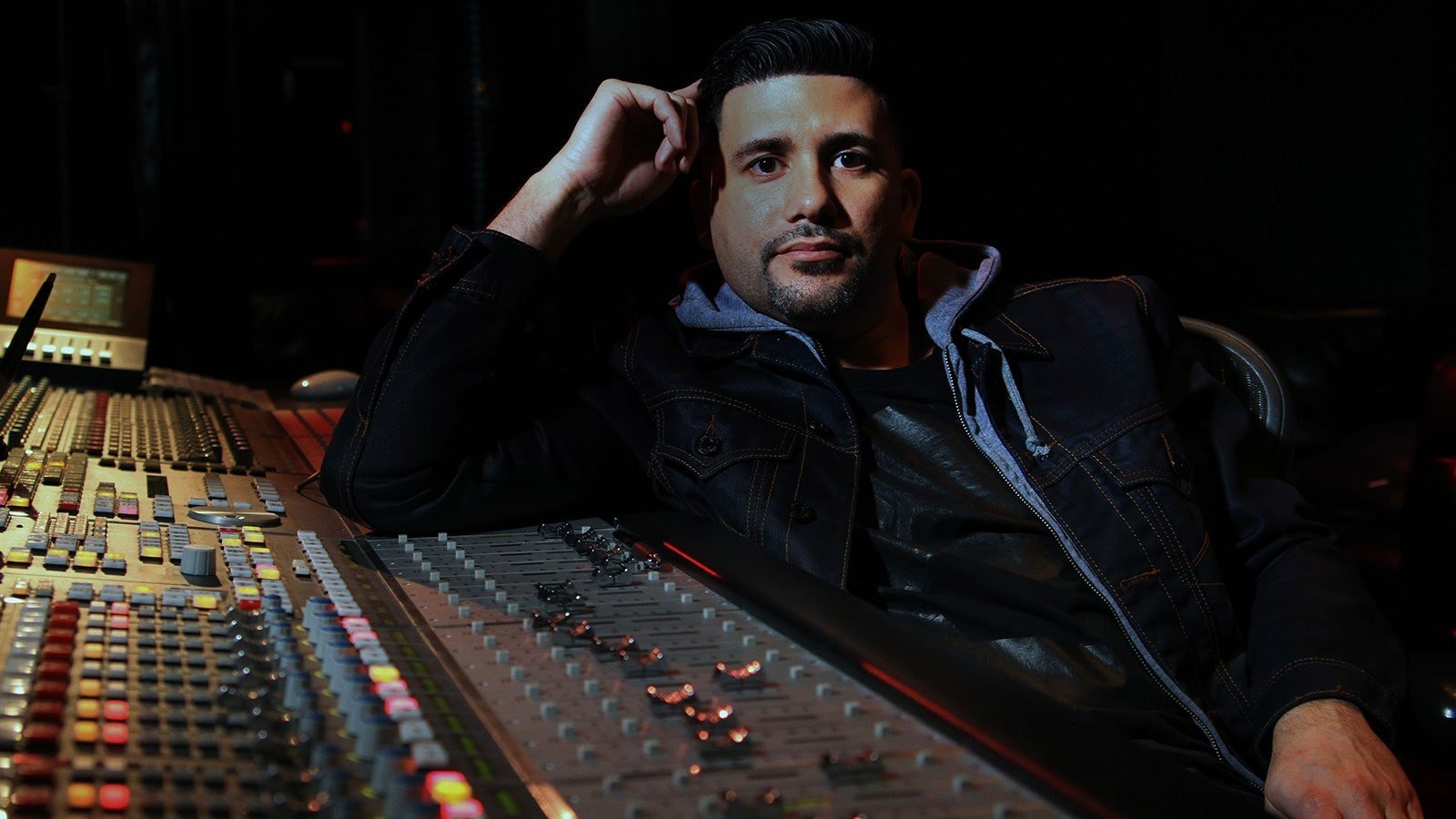 It's no secret our faculty and graduates have worked on some amazing projects with amazing people, and they have the industry contacts to back it up. In our newest feature, we explore some of these projects by asking the question, "Who's the most famous person in your phone?"
Name: Jeff "Supa Jeff" Villanueva
Position: Jeff is a multi-award winning engineer who has worked with Beyonce, Lionel Richie, Jennifer Lopez, Drake, and DJ Khaled among others. A graduate of Full Sail's Recording Arts program, Jeff brings his knowledge and expertise to Full Sail's Career Development team, where he's worked as a Career Advisor to Music Production students since 2014.
Most Famous Person in Jeff's Phone: DJ Khaled
Full Sail: Your phone is a veritable Rolodex of hip hop and R&B superstars. Why did you choose DJ Khaled as your most famous entry?
Jeff Villanueva: Nearly every big name I've worked with came from knowing DJ Khaled and the relationship we have. I've been working with him since 2006, when we made We the Best. I actually met him through a fellow Full Sail graduate named Jermaine "Mayne Zane" Jackson, who is one half of a production team called the Runners.
Working on We the Best was an incredible experience, and I've been very fortunate to be up on Khaled's rise ever since. He just put out his ninth studio album, Major Key, and I was fortunate to work on that one as well.
Over the years he's pushed boundaries in hip hop and on social media. My background is more in pop and R&B music, and I've been able to bring some of that knowledge to his evolution as he continues to grow as an artist.
FS: Khaled keeps a close-knit circle when it comes to his production team. Why do you think he chose to keep you around?
JV: There is a certain trust factor that I bring to the table. He's known his personal assistant since high school, for instance. He's worried about leaks, like any artist these days, and he really relies on you to not only deliver what you're good at, which in my case means a certain kind of sound as an engineer, but to also keep things tight and not talk about the record too much before it drops.
I've also worked hard to ensure he knows I'm reliable, and I think he respects that. With DJ Khaled, what you see in what you get — he's a very intense and passionate person. The recording process is spontaneous; you never know who might show up and jump on a track, so it helps to have three of four set-ups prepared ahead of time. The key is to be flexible, because he often records when he's on the road.
I remember one time he sent me down to Belize to get a verse from the rapper Shyne, who had just gotten out of prison. It was four days before Christmas, and Shyne, who is Jewish, refused to work during Shabbat. So I had to wait a few days get the verse, and I was worried about getting home to my family before Christmas, but I stuck it out because Khaled was counting on me. Like I said, he's a very passionate person, and that tends to rub off on the people around him. It inspires loyalty.
FS: You've had (and continue to have) a lot of success in the industry. Why did you decide to come back to Full Sail?
JV: For me, it was an opportunity to pass on my legacy to other grads. I reached a point in my career where I was fortunate enough to choose the types of projects I want to work on, and that allows me to stay relevant in supporting the Music Production grads that I oversee as part of the Career Development team. I get that bug where I have to be in the studio, and Full Sail has been great about supporting me in that. They see it as a benefit, not only to stay relevant with the times, but also to be able to use my contacts to bring people from the industry here to Full Sail to meet with our students in person. I can't promise anything, but that's always been a dream of mine, to collide those worlds.
FS: What's next?
JV: Khaled just dropped his latest album, Major Key, on July 29th, and knowing him he's probably already planning out the next one. I'm always on standby to get the call that we're going back in the studio. He's getting more and more opportunities and I don't see him stopping. I definitely want to be as much a part of that process as I can.