Published Oct 10, 2022
Meet the Grads Behind Nigeria's Hit Web Series 'Best Friends in the World'
Sisters-turned-filmmakers Jesimiel, Jemima, and Jeiel Damina have built a massive fanbase for their independently produced web series.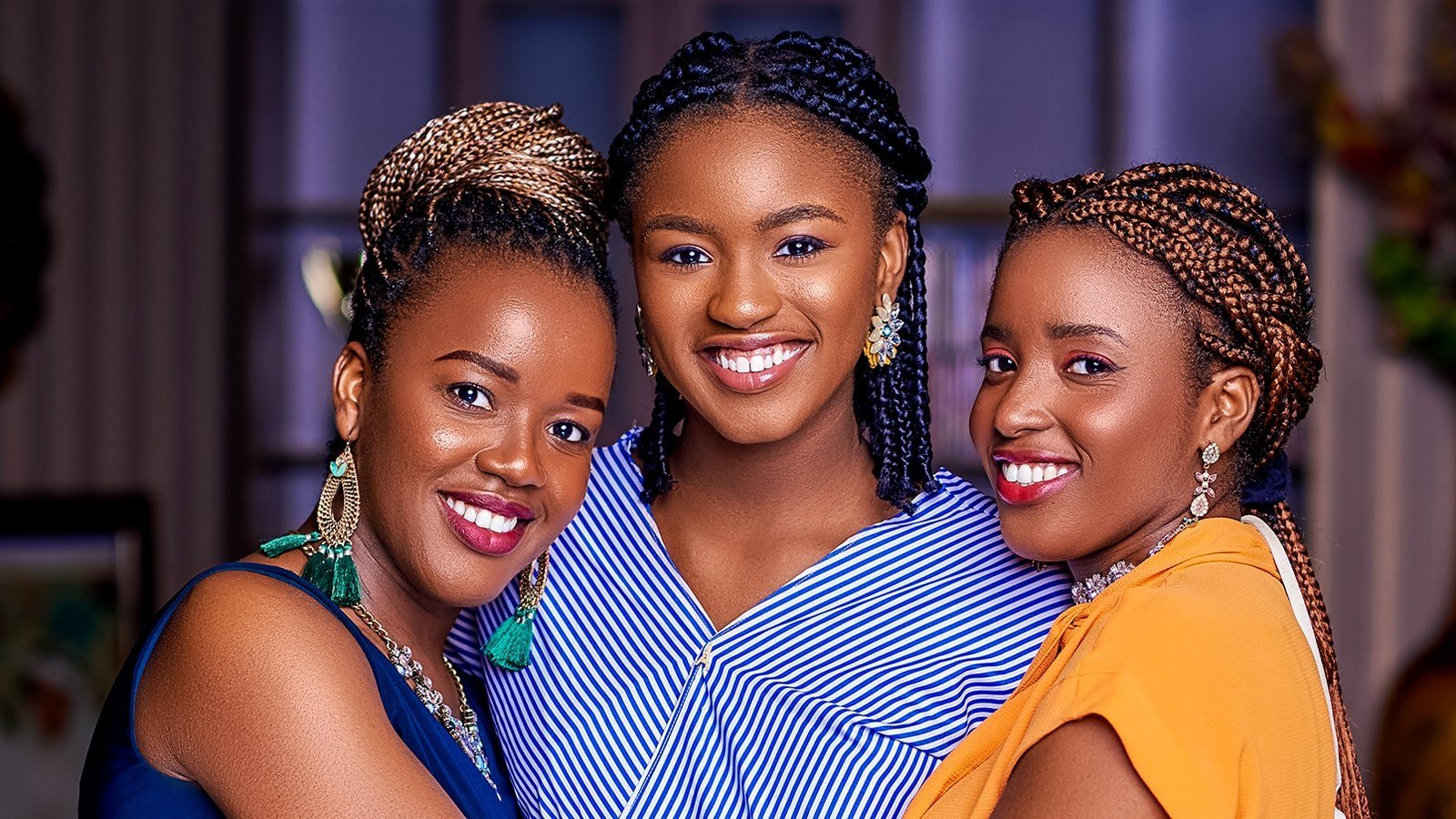 For sisters Jesimiel, Jemima, and Jeiel Damina, the path to success started simply enough: They wanted to share their stories. Originally from a small town in Nigeria, the sisters were always drawn to visual arts and storytelling and found Full Sail to be the perfect place to pursue their education.
"We're in a small town where entertainment as an industry is yet to pick up. The entertainment centre of Nigeria is Lagos, but after doing some research we realized that the industry there wasn't as accessible as we'd hoped," says Jesimiel. "It would've been difficult for us to tell our stories the way we wanted to."
Luckily for the girls, enrolling at Full Sail allowed them to become what their mother refers to as a "walking production studio." Jesimiel graduated with an undergraduate degree in Computer Animation and a master's in Creative Writing while sister Jemima completed her degrees in Film and Entertainment Business.
"For the masters, we were like, 'Now we understand what the degree programs are like, and we know what Nigeria's entertainment space is like. We have to look for what we can apply immediately,'" says Jesimiel. "Jemima wanted her degree in Entertainment Business to support her knowledge in film. I did Creative Writing because it's always been a passion of mine and I needed that professional touch."
Returning to Nigeria with their combined skillsets, Jesi and Jemima were able to tackle the production process from start to finish, and along with their sister Jeiel, the sisters hit the ground running. Writing, directing, and producing their first film The New Girl completely independently, the sisters were shocked to find the fanfare that started to surround the film after uploading it to YouTube. Fans were so in love with the film that they were inspired to launch a spin-off series titled Best Friends in the World and began releasing episodes online under their production company, Neptune3 Studios.
"The demand became crazy and we were just still two of us. We had no team. Every time we would try to recruit someone, they were either too expensive or they were just not a good fit. So we were the entire pipeline from pre-production, to production, to post. It was both of us burning both ends of the candle. It was crazy," recalls series writer and production designer Jesimiel.
But regardless of the less-than-ideal production environments that can come with independent filmmaking, the sisters' content has continued to thrive. "We don't have professional items, but [fans] don't even see that part. It's just the story. They just enjoy the characters," says Jemima, who directs, edits, and produces under Neptune3 Studios. "The freedom of creativity and just being able to be ourselves and not allowing anything to influence us, I think that's what makes us so loved in a sense. And it makes it original. Because we're not trying to copy anybody, we're just putting our own something out there."
While working with family may sound difficult for some, Jesimiel, Jemima, and Jeiel – a current Creative Writing master's student – thrive in their collaborative productions under Neptune3 Studios. "Script-wise, I go ahead and sketch the outline, I go through the phases, but there are some points where if I'm totally lost or blocked, I go to them right away," says Jesimiel. "And at that point it becomes collaborative. Once we've got all the technical parts done, we can come together and be like, 'Okay, this is what I've come up with. Can you help?'"
For Jesimiel and Jemima, getting their education with Full Sail has proven to be an invaluable resource. "Because of how crazy Full Sail's schedule is, it already prepares you to be ready to troubleshoot in case anything happens…You're already fast-thinking," says Jemima. "It's really interesting seeing that, you know, sometimes you learn something and you're like, 'I'm never going to use this information.' But that has never happened, funny enough."
With millions of views and over 1 million subscribers on their YouTube channel, the sisters know their success is rooted in their original interest, the power of storytelling. "I know that one of the fundamentals in both my degrees was that a great story is a great story. Your execution might be wonky, but that's what practice is for. So once you have a great story, you can step out with confidence," says Jesimiel.