Published Jul 10, 2023
Music Business Grad Works with Major Musicians and Performers from 'RuPaul's Drag Race'
Javier Simons spent years developing relationships with DJs, drag artists, and musicians to build his talent agency, King of Queens Entertainment.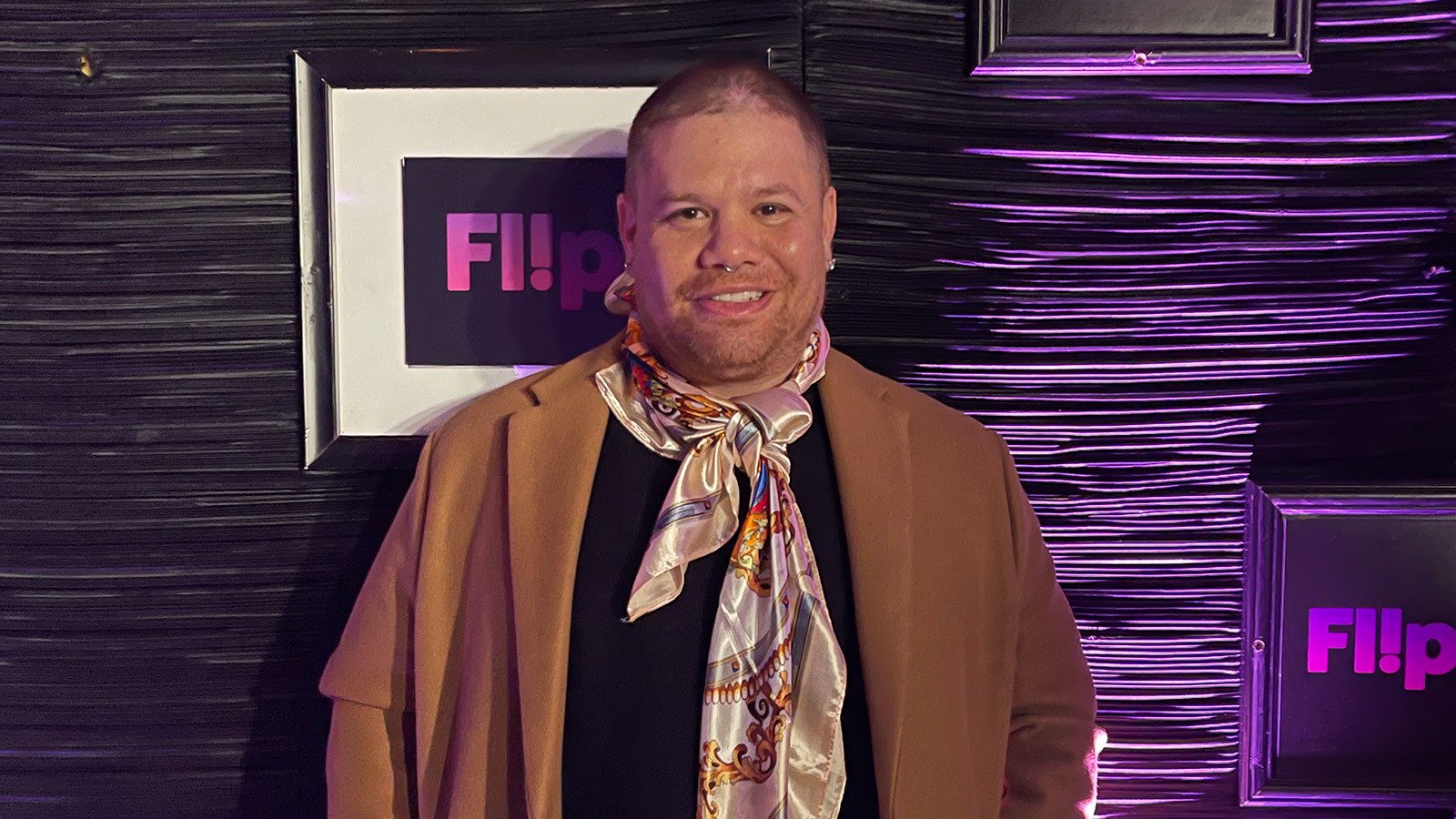 Full Sail Music Business grad Javi Simons was working as a bartender and waiter in Austin, Texas when a drive to the airport changed the trajectory of his career.
"One of my friends was a show promoter, and he asked me to pick up a drag queen from the airport," he says. "I didn't know who the drag queen was. At that point, I wasn't even watching RuPaul's Drag Race. I ended up picking up [successful Drag Race alum] Alyssa Edwards from the airport."
After meeting Alyssa and witnessing that night's drag show, Javi knew that he wanted to get involved in the entertainment industry.
"I called my friend the next day and I said, 'Hey, I really don't know how you do this every week. It's so exhausting, it's so consuming, and you have to do so much for it. So, count me in any time you need me," he remembers.
Javi's friend took him up on the offer, and Javi became an unofficial driver for drag artists who were performing in the Austin area. Today, Javi books drag talent and music acts through his company, King of Queens Entertainment, and works as a Booking Manager for Drag Race performer Shangela's company, Say What Entertainment.
Starting out as a driver had a lot of benefits for Javi: He learned about the industry firsthand by helping out the drag queens backstage and observing the logistics between their management and the venue. He also developed relationships with drag queens like Alexis Mateo, Yara Sophia, and Cynthia Lee Fontaine.
At the end of the day, I'm trying to establish [the performer] as a reliable artist and to establish myself as somebody that they can count on for any of their booking needs. Relationships and networking are everything in this business."
During a backstage conversation with the queens, Cynthia asked Javi to help her film a Drag Race submission tape – and that tape got her cast on the show's eighth season. When Cynthia returned from filming, she asked Javi to become her assistant. He spent the next year traveling with her to shows in the United States and Latin America, where he got more firsthand industry experience.
"I started seeing the contracts that her agents would send her. I used to look through the emails, I would see how they would negotiate, what rates and fees they would pay, what necessary expenses I had to go through," Javi says.
Javi was developing a reputation for being a reliable source for performers and entertainment venues, and he gradually began negotiating contracts between venues in Texas and talent agencies. His commitment to drag artists also continued to pay off.
"One day, me and [Drag Race alum] Tatianna had a conversation. Tatianna looks at me dead in the eye, she goes, 'You're wasting your life. I'm going to talk to [The Benedetti Group] agency tomorrow. You need to come to the agency and start making some real coin.' I was like, 'No, I don't even know the first thing about booking.' She goes, 'I don't think anybody knows what to do in this business. I'm going to do it.'"
Tatianna was true to her word, and a few days later Javi received a call from the head of The Benedetti Group. He started working with the agency and booking acts in Texas, the western half of the United States, and Latin America. He also capitalized on the relationships he was developing to build his own affiliated agency, King of Queens Entertainment. As Javi began networking with people from the "big four" talent agencies, like Creative Artists Agency and United Talent Agency, he realized that many of those agents had college degrees. When the live performance industry shut down during the pandemic, Javi decided to take the next step in his career and get an online degree through Full Sail's Music Business program.
"These [other agents] had all gone to college, a lot of them had master's degrees. Even though I was right there with them professionally, it would just look a lot better if I had gone to college," he says. "The knowledge that I had [about booking and talent buying] pre-Full Sail was just in the beginning stages. When I came out of Full Sail, I was able to understand why I was doing the things I was doing, and how to enhance those things. Branding, marketing, fan retention, logistics, and advancing bookings have been key. I owe that to Full Sail, a hundred percent."
If you're going into entertainment thinking that you're going to be a millionaire and everything's just going to fall in your lap, that is the wrong approach. This is a job, just like any other job. Not everybody in the business is a millionaire. But if you are passionate and you respect your job, you're going to do great in this industry."
Getting a degree, staying focused on relationships, and traveling with his artists have been essential for the development of Javi's business – he's recently booked headlining acts for Denver Pride, WeHo Pride, and Las Vegas Pride. He also booked pop band Aqua's first US tour.
"I have been able to secure exclusivity with so many festivals around the country, just because I've been able to show up with my artists. It does go a long way... The next time you book an artist [at that venue], the occurrence of having errors is minimal, because now they understand how you work, and you understand how they work," Javi says. "At the end of the day, I'm trying to establish [the performer] as a reliable artist and to establish myself as somebody that they can count on for any of their booking needs. Relationships and networking are everything in this business."
Thanks to those professional ideals, Javi has plenty to do. In addition to working with talent through King of Queens, he recently became the Booking Manager for Say What Entertainment – a boutique agency run by Shangela, a Drag Race alum and one of the stars of HBO's Emmy and Peabody Award-winning reality series We're Here.
Javi's path was paved with a lot of late nights, long flights, and in-depth conversations. He says that putting in the work every day is crucial to success in the industry.
"If you're going into entertainment thinking that you're going to be a millionaire and everything's just going to fall in your lap, that is the wrong approach. This is a job, just like any other job. Not everybody in the business is a millionaire. But if you are passionate and you respect your job, you're going to do great in this industry."