Published Jun 10, 2010
NASA Selects Full Sail Internet Marketing Instructors to Tweet Atlantis' Last Launch
Twitter accounts activated… rockets locked and loaded…NASA and Twitter are prepared for liftoff.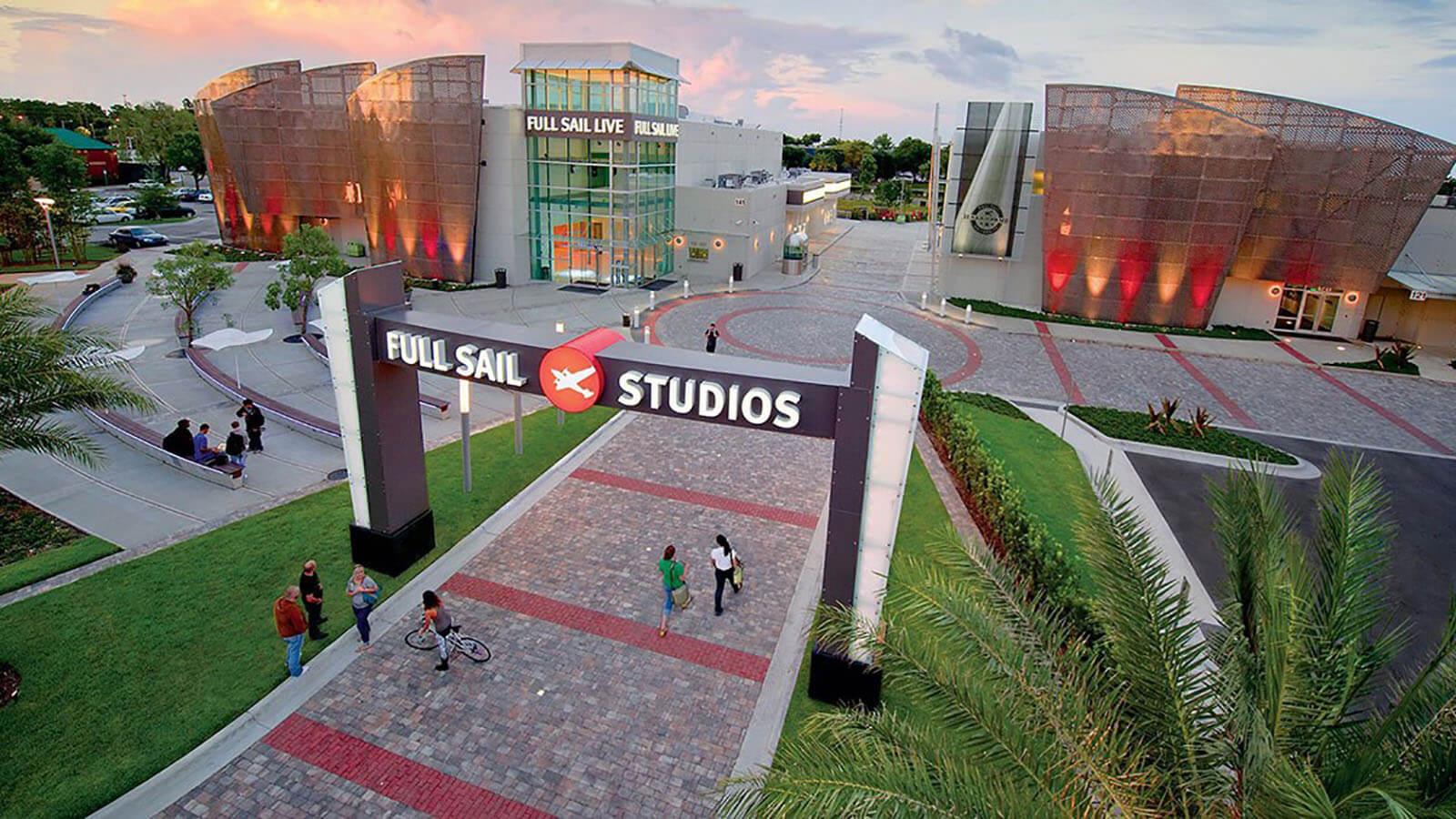 On the heels of announcing the finale of the shuttle program by the end of 2010, NASA has embraced its Twitter community and designed their countrywide "Tweetup" events to spark interest and excitement about how much work goes into preparing for a launch.
On May 14, one of their Tweetup events was held at the Kennedy Space Center in Florida for 150 members of the public. They were specially selected by NASA to witness the final launch of the Shuttle Atlantis and granted an inside look at the space program. Among those handpicked to attend were Internet Marketing Course Directors Kerry Gorgone (@lawminatrix) and Dan Gorgone (@DanGorgone).
"We don't know exactly what criteria was used. But [since] we were individually selected, that was pretty cool, because we ended up being the only married couple there," Kerry says.
Kerry and Dan were initially alerted of the opportunity by Dan's mother and then followed NASA's Twitter page (@NASA) for instructions on how to apply for consideration. Registration was only open for 24 hours, and more than 1,000 people signed up in hopes of being selected.
"We hadn't been to a launch before," Dan says. "It was really gracious of them to let the public observe from the launch site and be in the press area and interact with the media…we got to see places that most people don't get to."
The two-day event provided behind-the-scenes access to the space program with special site tours, discussions with guest speakers who are major players at NASA, and, of course, a prime viewing of the shuttle launch. Those in attendance represented 30 countries with varying degrees of passion for space.
"We were definitely the dewy-eyed space enthusiasts compared to some of the hard-core space fanatics… we were just glad to be there," Kerry says.
Over the course of two days, Kerry and Dan toured Kennedy Space Center and participated in an open discussion with NASA Chief Technologist Robert Braun, Jon Cowart the Orbiter Engineering Manager, Deputy Administrator Lori Garver, and Astronauts Janice Voss and Dave Wolf, to name a few.
While the impending cancellation of the shuttle program was fresh on some minds and sometimes a focal point of the audience's questions, that didn't dampen the overall experience.
Aside from Atlantis's launch, Kerry and Dan both found the NASA speakers' session and Q&A portion the most enjoyable part.
"What I really liked about listening to these people speak was that it wasn't as if you were seeing [Public Relations] people who just trot out some sort of glib answer to shut up the detractors," says Kerry. "You got the real information. And it was clear that they had thoughtfully considered all of the options."
"The way they handled the questions was interesting and seemed to satisfy," Dan adds. "Everyone goes in with some misconceptions about the policies or what it's really like and what's happening to the space program. The astronauts were able to give honest perspective on that and share their experiences."
While Kerry and Dan nostalgically reflect upon their once-in-a-lifetime experience, the educators inside them can't help but to point out the Internet marketing relevance and significance that this Tweetup event has provided them.
"This is an exemplary case study of the use of social media for marketing. The people [NASA] selected to carry the message were well-chosen, were informed, and were authentic—which are all critical to the success of any social media campaign," Kerry says.
"So for me, this is as good as a case study as I have seen. Even though it's not about revenue, conversion, or sales, it's about increasing exposure for your brand and message, and getting the people informed. I think it's a success all around…it's an experience that is meant to be shared."