Published Feb 21, 2017
Rebranding Bob Ross
Digital Arts & Design grad helps rebrand Bob Ross merchandise.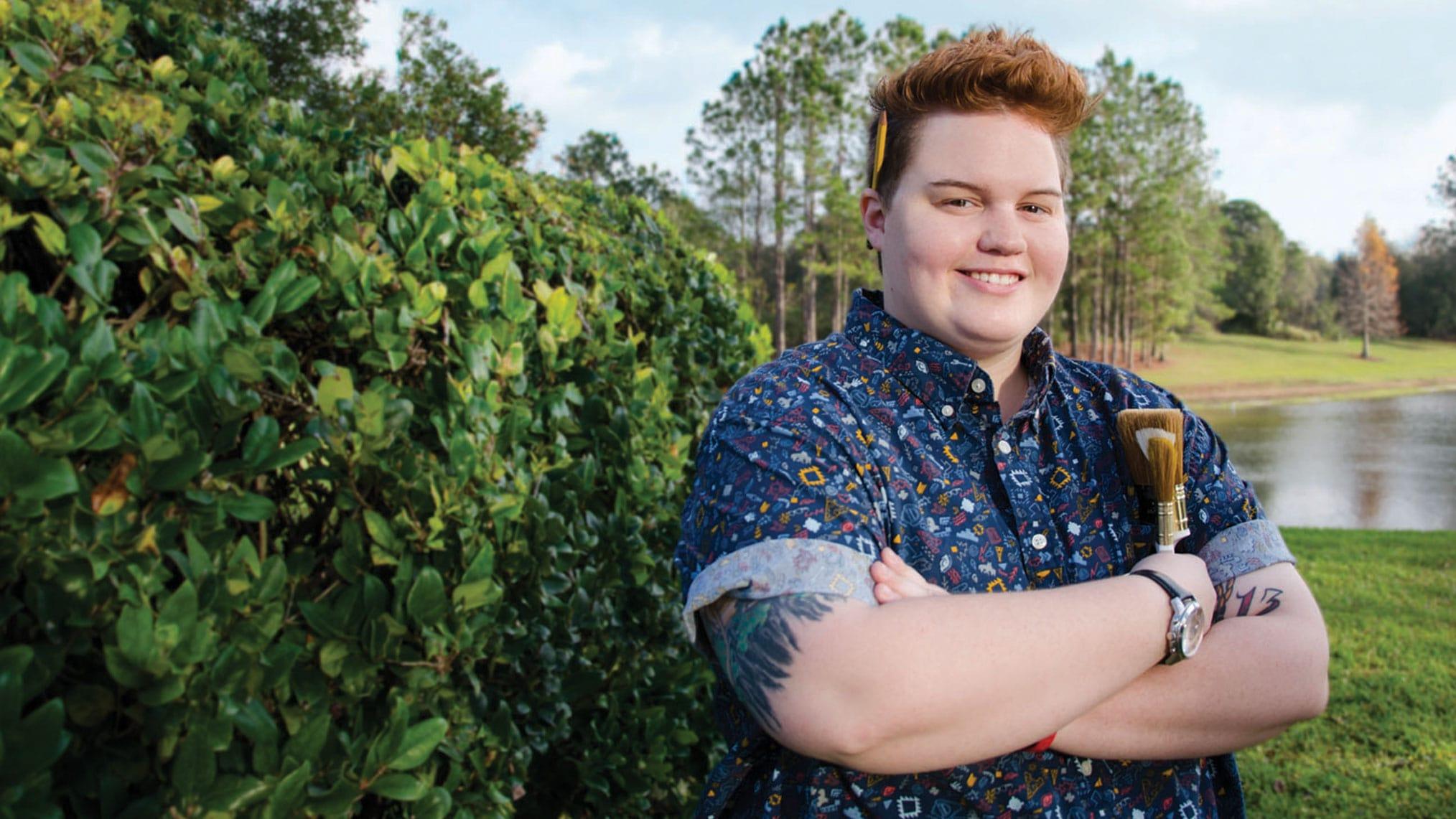 While most children her age were excitedly slipping on brand new shoes for the upcoming school year, little Helynn Hallock was avidly inspecting the shoebox itself and marveling at the branding. "I knew from a very small age that I loved design," she laughs.
Helynn enrolled in Full Sail's Digital Arts & Design degree program on campus. It was here that her love for branding and unique design grew, and her career goals began to form. Everywhere she looked, Helynn was surrounded by branding and decided this specific niche was her calling.
"Everyone says that print is a dying form," Helynn said. "But if you go to Walmart, you see all the packaging. It's never going to die!"
So, Helynn spent her time in school mastering various skill sets she knew would come in handy in her desired industry. From 3D art, to coding and motion graphics, she wanted to fill her résumé with as much experience as possible.
"It's really awesome that I chose Full Sail because I wanted to learn a little bit about everything," Helynn said. "I chose this school because I thought I would be better prepared for anything that I might want to do."
After graduation, Helynn was offered an internship with Gallagher Designs in Portland, Oregon where she was ecstatic to discover that her first project would be working with Nike. She soon grew tired of the Portland rain, and began to work for Sports Authority in Denver, Colorado where she helped design items for the company's in-store brand, which to her amusement, once again included shoeboxes. When Sports Authority went out of business, Helynn was not deterred and moved back to Florida to look for work.
Arriving in sunny Florida once again, Helynn set off to work as a lead designer at Dixon Ticonderoga in Lake Mary. Fresh into her new position, she was handed a project made of designer dreams: branding and designing for the Bob Ross brand.
Helynn was thrilled to be heavily involved with a project surrounding an art legend like Bob Ross. In fact, Helynn soon found herself to be the only designer working on the massive project.
"Being the only one is stressful, but it's awesome to know that my hands and my hands alone have been creating all of this," Helynn said, but she also gets to go beyond design work. "I was hired for one role, but when [my employers] found out that I went to Full Sail and know how to create videos, or code, they started asking me to do more for projects."
Now fully settled into her position, Helynn has been working tirelessly to reshape the brand into something a little less retro '70s and a little more modern. Using clean lines and modern design, her work pays homage to the tradition of the brand while also making it to appealing the newer audiences. "When you have a name like Bob Ross, how do you honor that person, and how do you not take away from the art that he has already created but also put your spin on it? That's the challenge."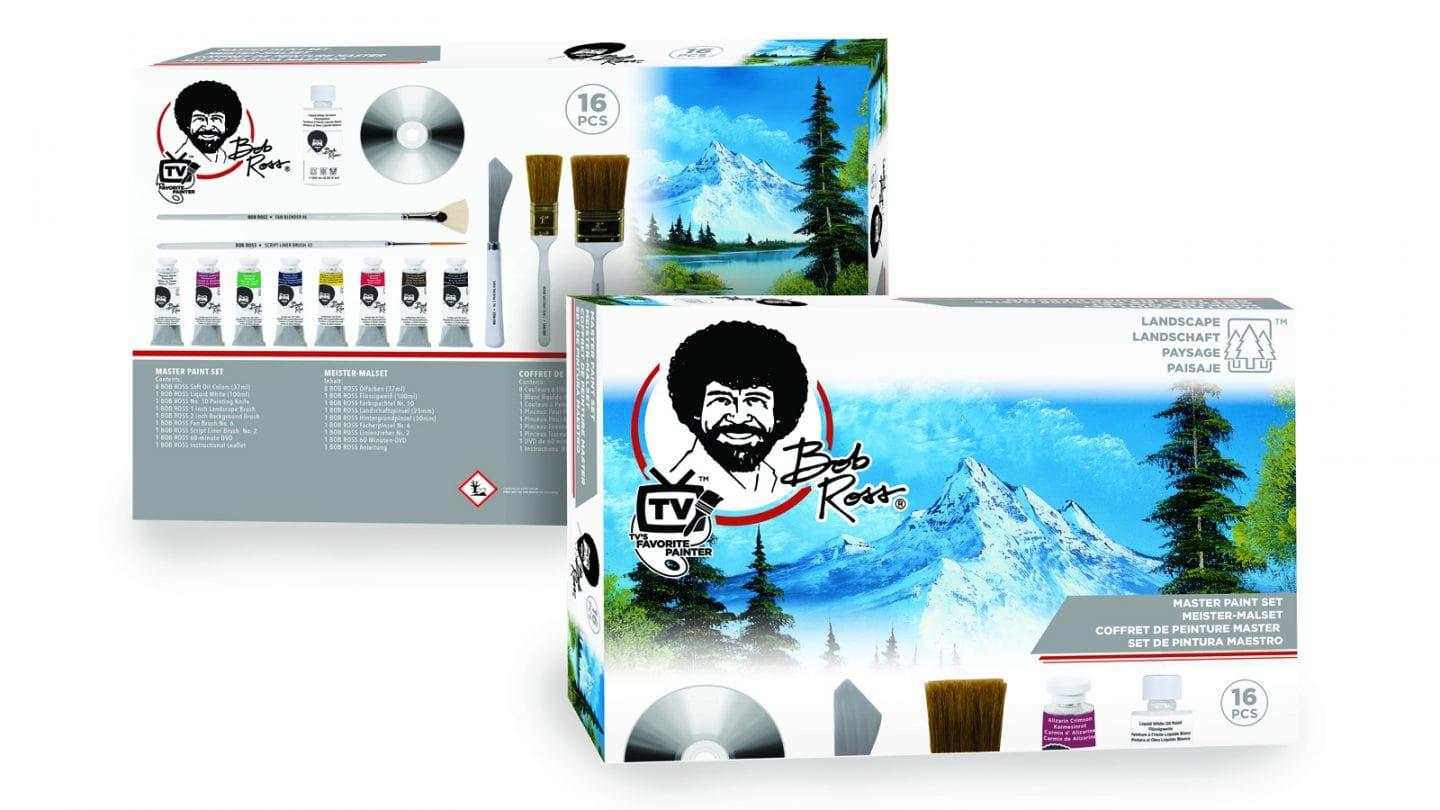 Samples of Helynn's work with the Bob Ross brand.