Published Sep 24, 2021
Recording Arts Grad is Senior Manager of Studio Operations for Warner Music Nashville
Terry Watson helps Country and Christian artists reach the masses.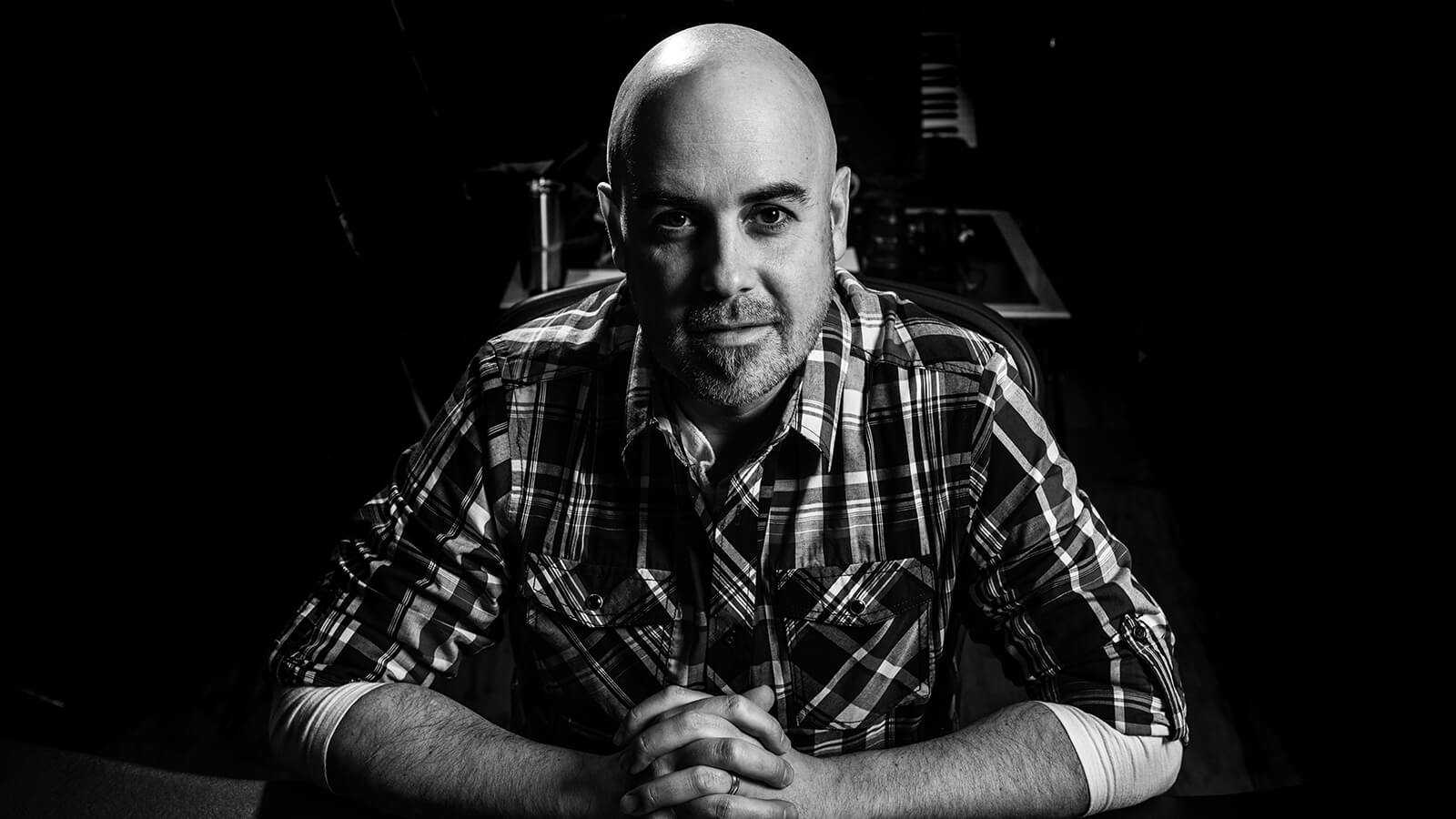 Terry Watson's career has been an act of faith. The Recording Arts grad was pursuing his music industry dreams at a college in the Midwest, but prayer and a thoughtful professor led him to Full Sail's degree program. That change put him on the path to a number of roles in the music industry, including production, engineering, A&R, and post-production management. He's worked with acts like Blake Shelton, Amy Grant, CeCe Winans, and for KING & COUNTRY. Today, he's helping artists make beautiful music as the Senior Manager of Studio Operations for Warner Music Nashville.
Terry has always been musically inclined: He started studying piano when he was five, and he helped out with the sound system at his church when he was in high school. He started his college career studying music business at a school in Indiana, but one of his professors thought he'd be more successful at Full Sail.
"She said, 'I think you probably would be better served in an environment where you could get some really core detailed audio engineering training.' I don't know that there are many academics in the college scene who would go so far as to say, 'Yeah, you need to be somewhere else.' I will forever be grateful to her for telling me about Full Sail," Terry says.
After praying about the change with his family, Terry headed to Orlando for the next chapter in his education. He started benefiting from Full Sail's accelerated schedule as soon as he arrived. Instead of attending a 45-minute class three times a week, he was in class daily for four hours and attended a lab on that topic later the same day.
"That met my needs as a student," he recalls. "I went from kind of struggling through school to then, at Full Sail, it just all connected for me. For the first time I'm calling my parents saying, 'Hey, I'm getting excellent grades. I'm near the top of my class.'"
After graduation, Terry moved to Nashville and landed an apprenticeship with producer and songwriter Tommy Sims. When Tommy co-wrote the Grammy-winning song "Change the World" by Eric Clapton and Babyface for the film Phenomenon, Terry's opportunities for production and engineering contributions exploded. He continued working with other Nashville-based producers, then shifted to A&R administration with Provident Music Group's Benson Records in 1998. From there, he joined Brentwood-Benson Publishing's creative department as a Chief Engineer and Studio Manager.
A few years later, Terry started working in a post-production management role serving Warner Music Group's Nashville-based labels Warner Bros. Nashville and Word Label Group. He combined his engineering background and relationships with the studio community to oversee post-production for the labels' audio and video releases; he also helped the label collect and preserve recorded master assets. He jumped from the label to Warner Music Group's Media Operations Team in 2008.
Terry's current role as the Senior Manager of Studio Operations for Warner Music Nashville makes use of his audio engineering skills as well as his detailed knowledge of music asset and audio file management.
"I'll be mastering a few things throughout the week but then also dealing with this admin side of getting master assets from different labels and different territories into the hands of our studio team for quality assurance and registration into our supply chain. It's never the same two days in a row," Terry says.
Communication skills are integral to Terry's role. In addition to working with major labels, he also works with independent and international labels that might need some help getting new music to the masses.
"The creative process is what drew them into signing artists and creating a business, but those things on the backend tend to be the things that people aren't aware of and aren't as well-versed in. 'Okay, what do we do once we've created this great product, this great song, this album?'" he explains.
Terry's had some memorable moments where he's seen the impact that his work has on music fans. In 2015, Warner Music Nashville secretly booked Blake Shelton to play a free concert on Music Row. The country star was so excited to play in the historic location that he tweeted the news two days before the show. Warner Music scrambled to turn their motor court into a concert venue.
"By the time the concert started at six o'clock, the Nashville police estimated there were 10,000 people outside," Terry recalls. "As we're walking through the hallways people are just saying, 'This is why I'm working in the music industry.' It was that kind of thing, 'Oh man, this is a rare moment, let's savor it.' That was pretty sweet."
The skills that Terry learned at Full Sail and during his decades of work in Nashville contributed to his current success, but his commitment to the Golden Rule helped him make vital professional connections.
"Remember that you're important to God and that everybody you encounter is as well, so let's treat each other that way," he says.