Published May 04, 2022
Show Production Student Wins Act Entertainment Lighting Contest
Bachelor's student Garian Fleming created the winning design utilizing Grand MA lighting consoles.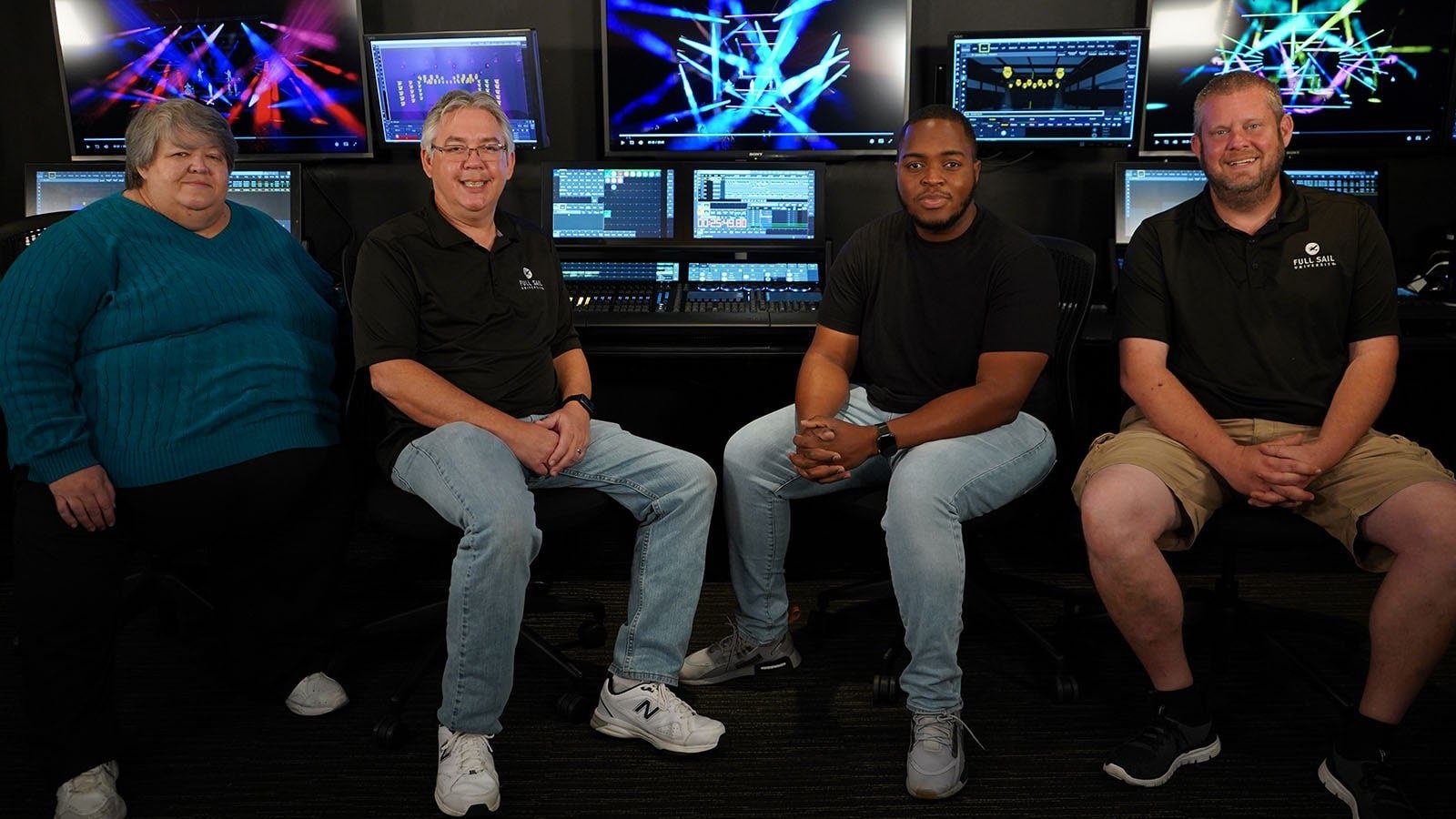 Show Production bachelor's student Garian Fleming was recently awarded the grand prize in Act Entertainment's MA3 Programming contest. The lead distributor of Grand MA lighting consoles in the United States, Act Entertainment's annual contest challenges participants to design lighting for a live performance utilizing the same consoles students learn on in Full Sail's Show Production degree program.
Students choose a song, create a lighting design using our lighting rig in Full Sail Live 1, and at the end of the course, they all get together to perform their lighting design projects in front of their peers and their instructors.
Garian's award-winning design was judged by top industry lighting designers and selected as the winner from a number of finalists. "Garian's work really impressed our judges – judges who are working designers and programmers at the top of their field and who have seen a thing or two," says Ryan Hindinger, Market Manager for Concert Touring and Live Experiences with Act. "In particular, Garian seemed to understand cue placement and timing in a way that everyone agreed put him into the top spot. Several of our judges also noted his clever use of the MA3 software to achieve a very efficient layout for his playback."
Students in Full Sail's Show Production bachelor's program receive plenty of preparation for opportunities such as this one according to Shawn McKeown, Department Chair for Lighting and Visual Production at Full Sail.
"Since the Show Production degree program started over 20 years ago, we have always had a project where students must do the very thing Garian did for this contest," says Shawn. "Students choose a song, create a lighting design using our lighting rig in Full Sail Live 1, and at the end of the course, they all get together to perform their lighting design projects in front of their peers and their instructors. By participating in this contest, I believe Garian showed all our Show Production students that what they are learning to do at Full Sail is in line with what our industry is looking for."