Published Feb 15, 2013
Six New Grads Inducted into Full Sail's Hall of Fame Today
This is the week we honor some of our most accomplished graduates and learn from them as they share their techniques and insights from the entertainment industry.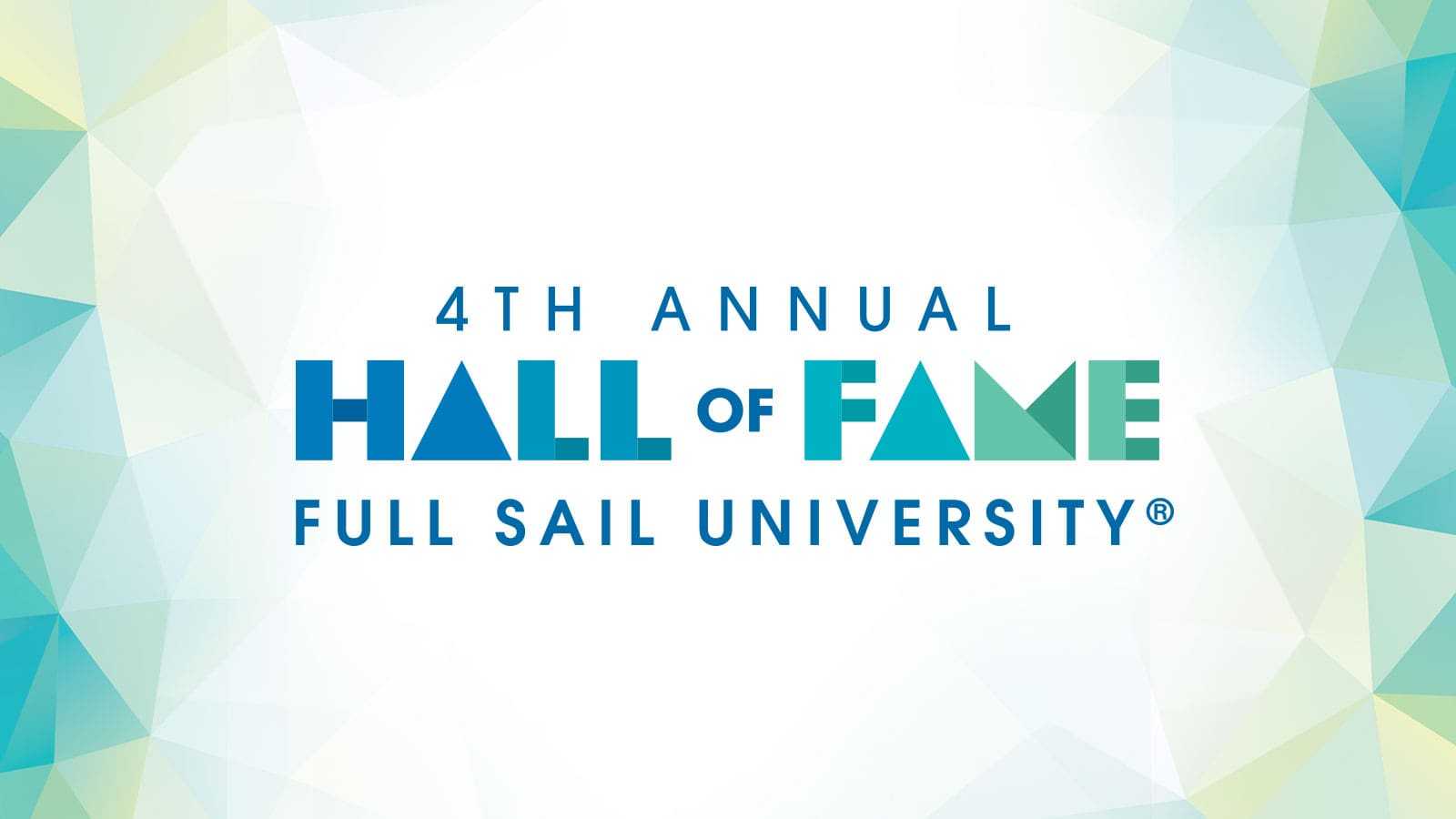 Today is Day 3 of Full Sail's 4th Annual Hall of Fame celebration, which runs from February 13-16. This is the week we honor some of our most accomplished graduates and learn from them as they share their techniques and insights from the entertainment industry.
Some of today's highlights include presentations by Lord of the Rings sound designer David Farmer, Grammy winning engineers Dylan Dresdow and Dave Pensado, Harry Potter animator Laurie Brugger, and filmmaker Darren Lynn Bousman. Today's main event is the Hall of Fame Inductee Ceremony, at which we'll be honoring our six new Hall of Fame graduates.
Many of the events will be also streaming live for our online students and will be viewable on a dedicated page on the Full Sail blog. Some of these online streams are password-protected and will be available only to Full Sail students. Additionally, some of the streams of these events will also be archived and made available in the future on the Full Sail YouTube channel.
You can find the events schedule on the Full Sail Blog or on our Hall of Fame mobile-optimized site. Follow @fullsail on Twitter to join the #FullSailHOF conversation!
Here is what's on deck for Friday, February 15:
Events @ 9 a.m.
Touring Life in the '70s and '80s with Dana Roun
Full Sail Live 1 (on Forsyth Road) @ 9 a.m. – Go back in time to the rock and roll heyday of the '70s and '80s as Full Sail's Director of Audio Arts Dana Roun discusses the formative years of rock touring, providing insight into an important time in concert sound.
The Grammy Experience
EB Auditorium (FS3B-106) @ 9 a.m. – Find out what it's like to be part of the Grammys, from a panel made up of Grammy nominees and winners and even a past Chairman of the Recording Academy. Get the scoop from Dylan Dresdow, Dave Pensado, Al Schlesinger, Juan Covas, Atom Troy, and Brandon Egerton.
Sound Design with David Farmer
FS3B-112 @ 9 a.m. – In this session, Hall of Fame graduate and award-winning sound designer David Farmer offers tips on how to be a sound designer at home, discussing mobile recording packages and home-based editing systems. Farmer's credits include the Lord of the Rings trilogy, Cowboys & Aliens, Dead Space, King Kong, God of War III and, most recently, The Hobbit: An Unexpected Journey.
Creating Buzz: PR 3.0
FS3B-113 @ 9 a.m. – Need to create some buzz? Learn how to perfect your tweets and successfully brand artists and products from industry insiders – People Magazine writer Steve Helling, 98 Degrees founding member Jeff Timmons, and publicist Elizabeth Neff.
Getting Yourself Noticed on YouTube
FS3B-305 @ 9 a.m. – YouTube is the largest video sharing site in the world and a great platform to showcase your art. Cherie Hannouche of Google discusses how YouTube is changing and offers tips on getting your content noticed.
A Discussion with Debbie Wilson and Doug Shaw of Wilspro Management
FS3B-130 @ 9 a.m. – Learn about the music management business from Doug Shaw and Debbie Wilson of Wilspro Management, a company that has developed and guided the careers of artists including Gavin DeGraw, Joshua Radin, Josh Kelley, and Kate Voegele. Ask questions about sponsorships, licensing and touring.
Framestore: Europe's Largest Visual Effects Company featuring Laurie Brugger
FS3B-131 @ 9 a.m. – Aspiring animators will learn about visual effects and character production from 2011 Hall or Fame inductee Laurie Brugger, whose work can be seen in Harry Potter and the Deathly Hallows, Part 1, Wrath of the Titans, Captain America: The First Avenger, Where the Wild Things Are and Gravity. Laurie will discuss her experience working with Framestore, a British Oscar-winning visual effects company.
Special Events
Hall of Fame Inductee Ceremony
Full Sail Live @ 1 p.m. – Six graduates (Marcella "Ms. Lago" Araica, Dylan "3-D" Dresdow, Chance Glasco, Joey Morelli, Susan Rose, and Jeremy Vickery) that make up of the Class of 2012 will be inducted into the Hall of Fame during a ceremony.
The Bloody Heart of Filmmaking with Darren Lynn Bousman
Full Sail Live @ 5:30 p.m. – Full Sail Hall of Fame graduate Darren Lynn Bousman, director of Saw II, Saw III, and Saw IV, offers self-distribution advice to students aspiring to work in the film industry – including the idea of pitching a film by creating a trailer. View some of Darren's film projects and pose your questions to the director himself.