Published Aug 17, 2023
This Film Grad is a Casting Director in New York City
Since graduating from Full Sail, Emmi Litsenberger has cast everything from reality dating shows to the upcoming season of American Horror Stories.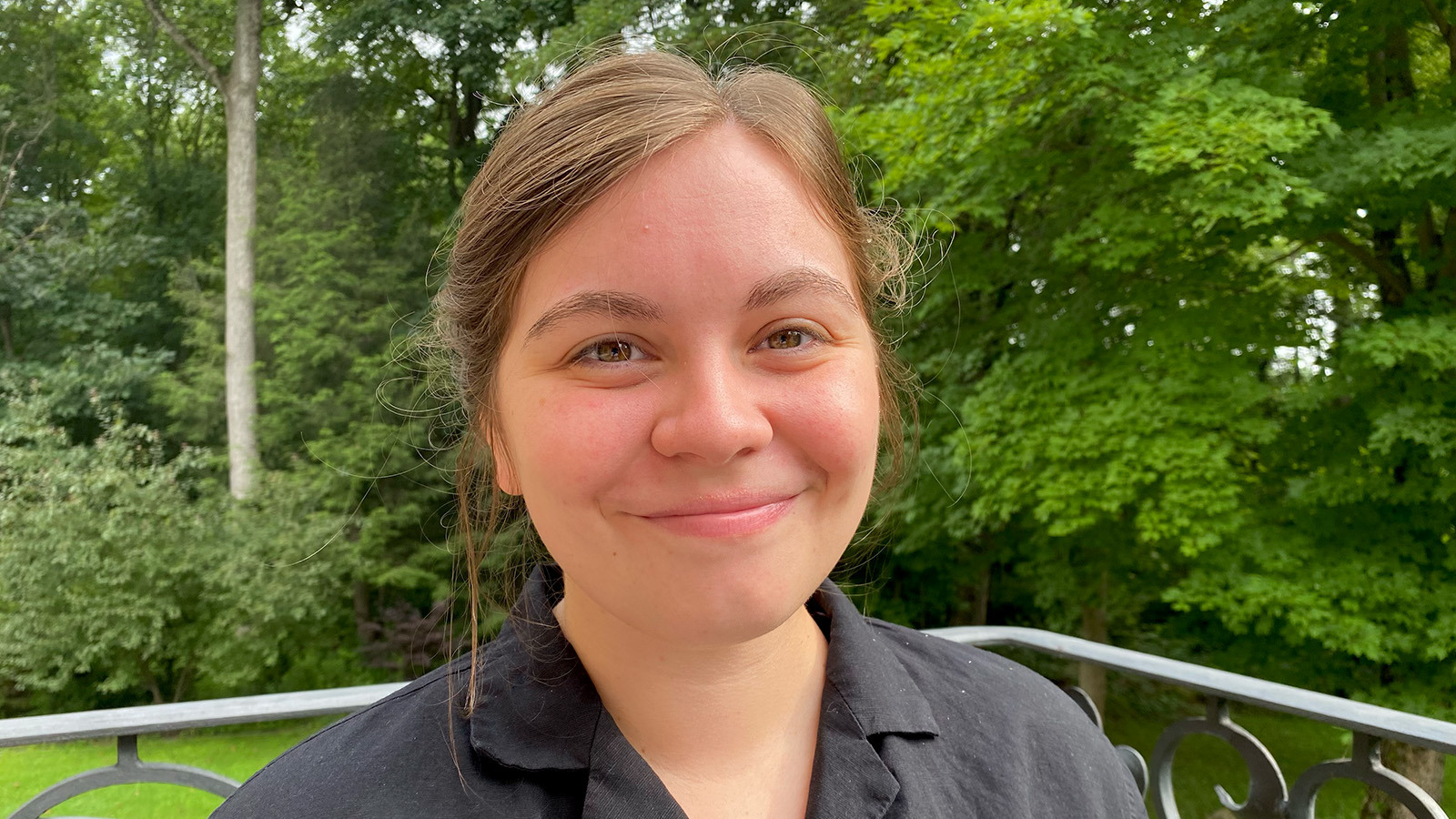 When Emmi Litsenberger was in high school, it was already obvious where she'd end up career-wise.
"I was pretty much just a gigantic film nerd," she laughs. "I had hundreds of Blu-rays and DVDs in my bedroom, all in alphabetical order. That's pretty much all I did. I just went and worked at the movie theater, watched movies, became very obsessed, and eventually found my way to Full Sail."
Emmi's passion for movies served her well in Full Sail's Film bachelor's program and beyond. Today, the grad is living in New York City and working as a casting director for Waldron Casting.
Emmi moved to New York just two weeks after graduating. With just enough money for a month's rent and ramen noodles, the grad started applying to all the film positions she could find. She landed a gig as a casting assistant for an HGTV reality show, then spent the next few years working in reality television casting.
"In reality TV, which is the craziest process, it's basically DMing a lot of people on Instagram and being that weirdo that's like, 'Hey, I promise I'm real. I work in casting and are you interested in an HBO Max dating show?'" she says. "From there, if they're interested, I get on a phone call and break down the show criteria and what I can share about the show and the network. Then we schedule a recorded Zoom that I use to pitch them to the network."
That's really the root of [casting], it's just collaborating. You just hear all the crazy ideas they come up with, you meet people who were also probably hoarding DVDs in their bedroom 10 years ago. I would say that's the most exciting part."
Some of the reality shows that Emmi helped cast included game show The Misery Index, Who Wants to be a Millionaire?, MTV's Help! I'm in a Secret Relationship, Food Network's Chef Boot Camp, HBO's Swiping America, and A&E's Voices Magnified. As she was casting reality shows, Emmi worked her way up from being a freelance casting assistant to her current role as a casting director for Waldron Casting. She's recently made the shift to casting background actors for scripted projects, which requires a different approach than casting for reality television.
"I don't think people think about background actors a lot. If you want to take Jaws, for instance, when the first person gets attacked, it wouldn't be the same if it was just the principal actor running towards the camera. It's the 100 people on the beach who are sprinting off with the help and rescue boats [that make the impact], and all of that is background actors," she says.
"We cast background actors based on if they fit the look [of the project]," she continues. "It's really just fitting whatever the vision is for that episode. We'll talk to the director and say, 'Here's five, 10 people that we think fit what you're looking for,' or 'Here's 100 people if you want [enough actors] for an entire room.' If it's a time period or just something very futuristic, something very specific to how they're supposed to look, we'll put them in wardrobe as well. We also book cars, models, all of that."
So far, Emmi's favorite scripted project she's cast is the upcoming season of American Horror Stories – she loves working with the series' directors to find the perfect spooky background actors.
"American Horror Stories, it is crazy and fun. I just go to these meetings and the directors will tell me, 'I need somebody who basically can be a monster or they can transform their bodies.' I'm like, 'That is insane, but I love it.' Then you just go crazy trying to find somebody who can be this creature or otherworldly thing that the director came up with. I would say so far, horror [is my favorite genre to cast]. It keeps it interesting," she says.
Reading scripts for shows before they air and bringing her creativity to the casting process is Emmi's favorite part of her job, but people skills are just as important. Emmi communicates with actors, directors, producers, and other team members to successfully cast a project, and she revels in connecting with people who share her passion.
"Collaborating with unexpected people [is the most exciting part of my job]," Emmi says. "That's really the root of [casting], it's just collaborating. You just hear all the crazy ideas they come up with, you meet people who were also probably hoarding DVDs in their bedroom 10 years ago. I would say that's the most exciting part."