Published Feb 03, 2020
140+ Full Sail Grads Worked on This Year's Oscar-Nominated Films
Seven of this year's Best Picture nominees have Full Sail alumni in the credits.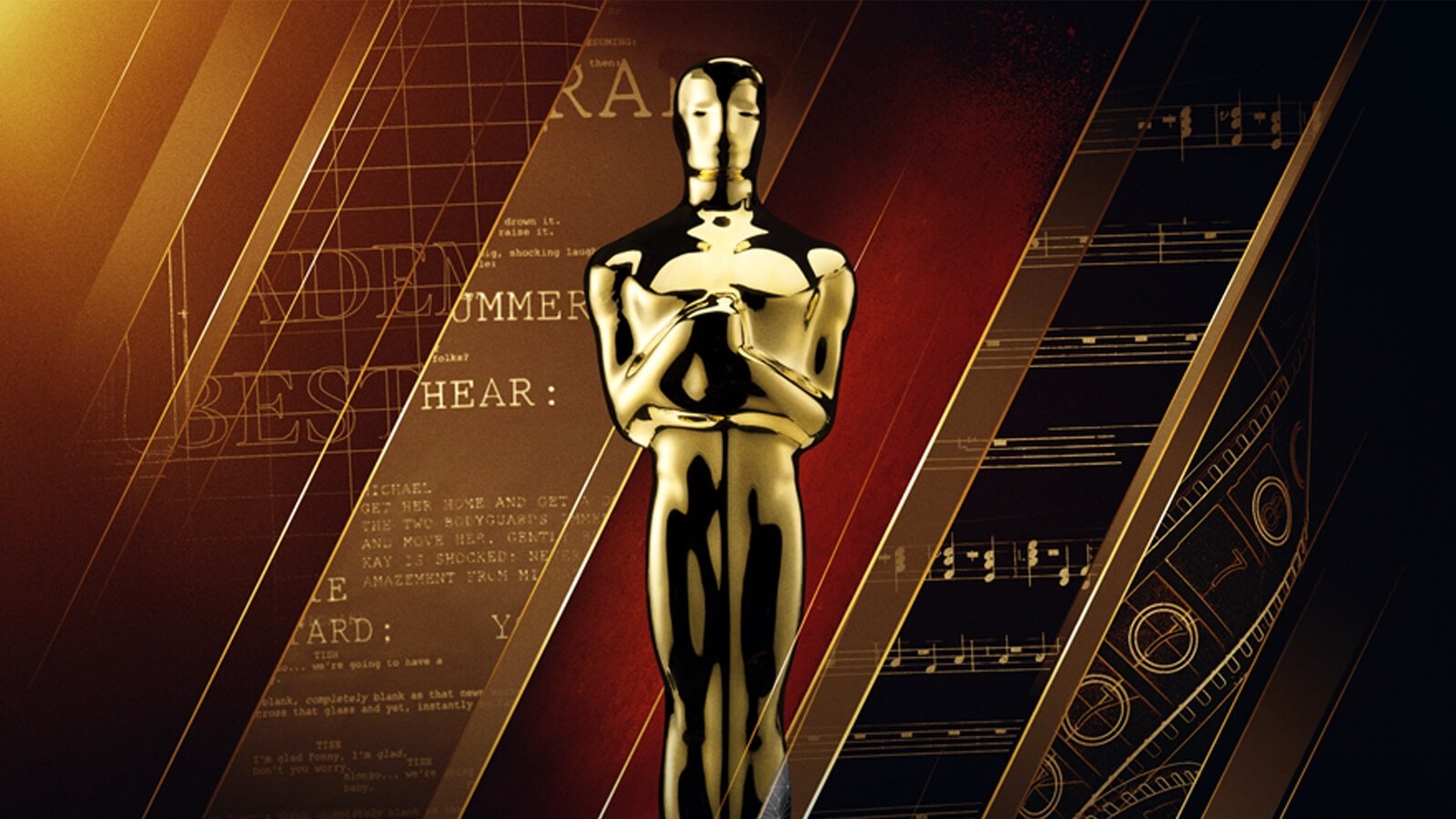 This year, the Academy Awards will honor films that run the gamut from mafia epic The Irishman and World War II satire Jojo Rabbit to speed-racing drama Ford v Ferrari. The one thing these vastly different films have in common? Full Sail graduates.
More than 140 Full Sail alumni were credited on 24 of this year's Oscar-nominated projects across 20 categories, helping develop well-known franchises, bygone eras, and innovative stories into fresh, imaginative films.
Familiar Franchises
The addition of Joker to the DC Comics film universe brought an impressive 11 nominations, including Best Picture. Emily Francione (Recording Arts, Senior Rotoscope Artist) and Daniel Diaz (Computer Animation, MatchMove Artist) worked on the film's gritty visuals. Recording Arts grad Daniel Kresco helped set the film's tone as a Score Mixer. Other alumni made their mark as production assistants, roto artists, and technocrane technicians.
Star Wars: The Rise of Skywalker is up for three Oscars in Best Sound Editing, Best Score, and Best Visual Effects. Nine Full Sail alumni with Recording Arts and Computer Animation degrees helped bring the sights and sounds of a galaxy far, far away to the silver screen. Malcolm Thomas-Gustave (Computer Animation grad, Senior Creature Developer) turned droidsmith Babu Frik into a living, breathing Anzellan, while Reilly Lohr (Computer Animation) added depth and dimension as the film's Senior Texture Painter. Other grads worked in the recording studio as foley editors and re-recording mixers to create Oscar-worthy audio effects and music.
Marvel's Avengers: Endgame marked the end of history's most successful superhero film franchise. Sixty-two grads helped the movie earn a nomination for Best Visual Effects. Michael W. Hoban (Film) added to the film's death-defying special effects with his work in water safety as a diver. Nick Thompson (Digital Marketing) worked as a Visual Effects Production Manager, and Senior Environment Artist Chris Watkins (Computer Animation) worked on visuals for the time-hopping tale.
Blasts from Decades Past
Set in 1966, sports drama Ford v Ferrari put a fresh spin on the true story of a team of American engineers who tried to build a Ford car that could defeat the Ferrari racing team. It's nominated for Best Picture, Best Film Editing, Best Sound Editing, and Best Sound Mixing. Dustin Pitan (Film, Location Scout) found the best places to film Matt Damon and Christian Bale as they worked on their Ford masterpiece. Philip Rosado (Computer Animation) crafted Academy Award-worthy camera compositions as Lead Layout Artist. Other grads played roles as production and directorial assistants and dailies operators.
Some of Jojo Rabbit's six Oscar nominations include Best Picture, Best Film Editing, and Best Production Design. Several grads worked on this World War II-era movie about a little boy with a famously cruel imaginary friend. Andrew Zink (Computer Animation) helped craft the visual effects as the CG Supervisor, and Shawn Schminke (Film) added the finishing touches as a VFX Editor.
Martin Scorsese collaborated with fellow legends Robert DeNiro, Al Pacino, and Joe Pesci for Netflix's The Irishman, which earned 10 nominations, including Best Picture, Best Director, and Best Visual Effects. The film starts in the 1950s, but its story spans several decades, and incorporated an innovative new visual effects approach to "de-age" the film's iconic actors without forcing them to limit their improvisational acting techniques. Jose Gloria (Computer Animation) worked on The Irishman's facial capture so that DeNiro, Pesci, and Pacino could move back and forth through time. Art Department Coordinator Miccah Underwood (Film) helped the set achieve the right look and feel, while other grads worked as electricians and assisted with shooting supplementary footage.