Published Nov 30, 2022
This Grad Hosts a Popular Morning Broadcast for Alabama Fox Affiliate
New Media Journalism grad Toi Thornton has become a well-known fixture on one of the state's most popular local news stations.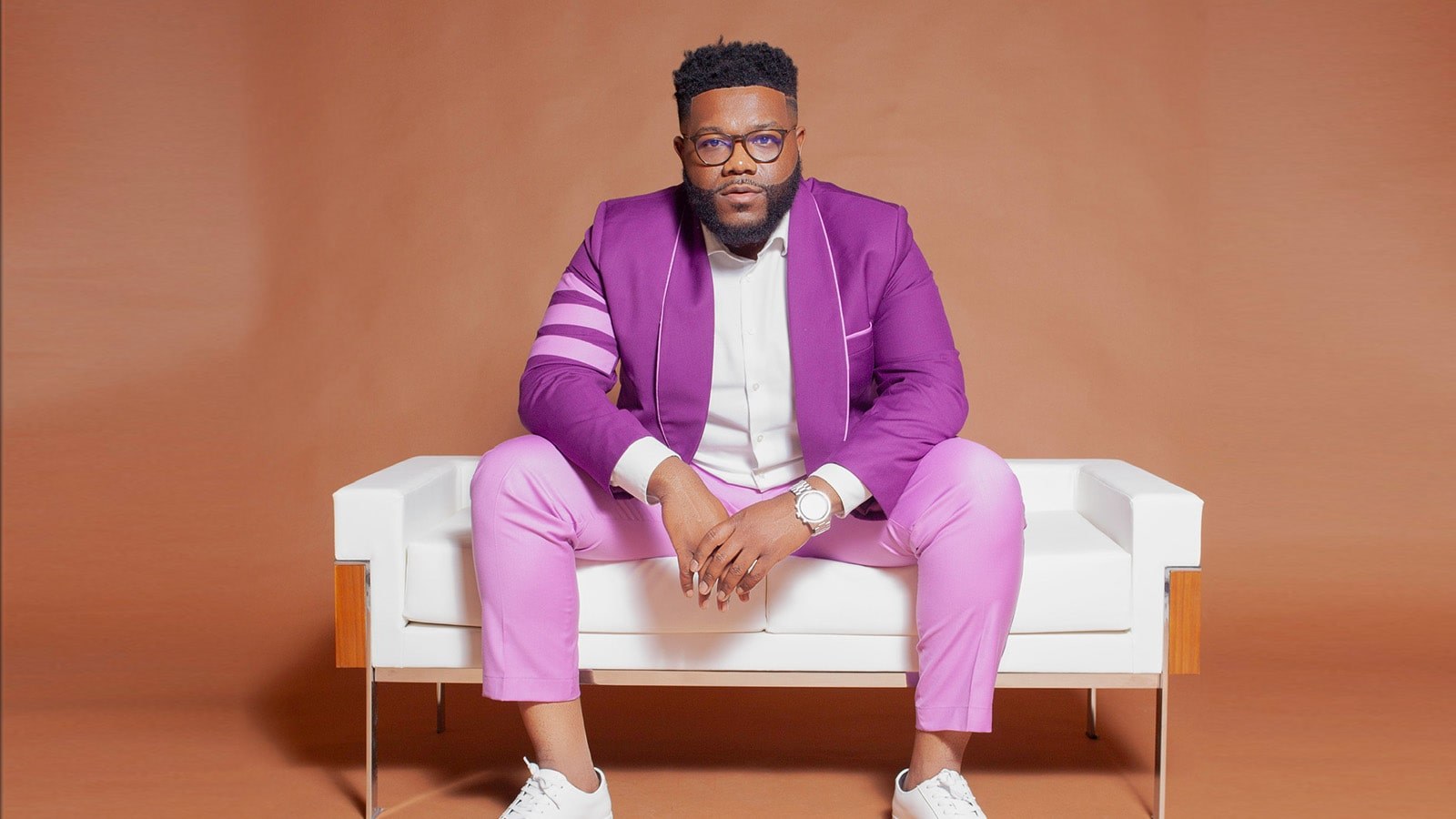 Toi Thornton was already a few years into his career in broadcast journalism – working as a reporter and anchor at a station in Lafayette, Louisiana – when he decided it was time to pursue a master's degree. After enrolling in a master's program at another university, Toi quickly determined that endless research and lectures weren't doing enough to expand his knowledge or help him hone his craft. That's when Toi found Full Sail.
"I started looking up other schools that had better curriculums and I found Full Sail and I was like, 'Oh, this is absolutely it,'" he says. "Looking at the curriculum, it was exactly what I wanted, and then of course once I started to do it, [the program] just blew my mind."
Thriving in Full Sail's real-world approach to education, Toi was thrilled to find that what he was learning in the New Media Journalism master's program could not only be applied to his role as an on-air reporter but was preparing him for a constantly changing media landscape.
"It broadened my journalistic skills because…some of the things that we were doing back in journalism in 2016 [when I was in school] were things we weren't doing [in the industry], but is actually the standard now."
While in the program, Toi questioned the relevance of a class focused on audio stories, saying, "I was like, 'Ah, I don't know.' I mean why are we doing this? I'm like, 'I get that. That's for radio people. I'm on TV.' Well, six years later, I host my own podcast here at WBRC called Undisclosed Trauma. I was editing my second episode the other day and I'm remembering some of the things that we learned in that class."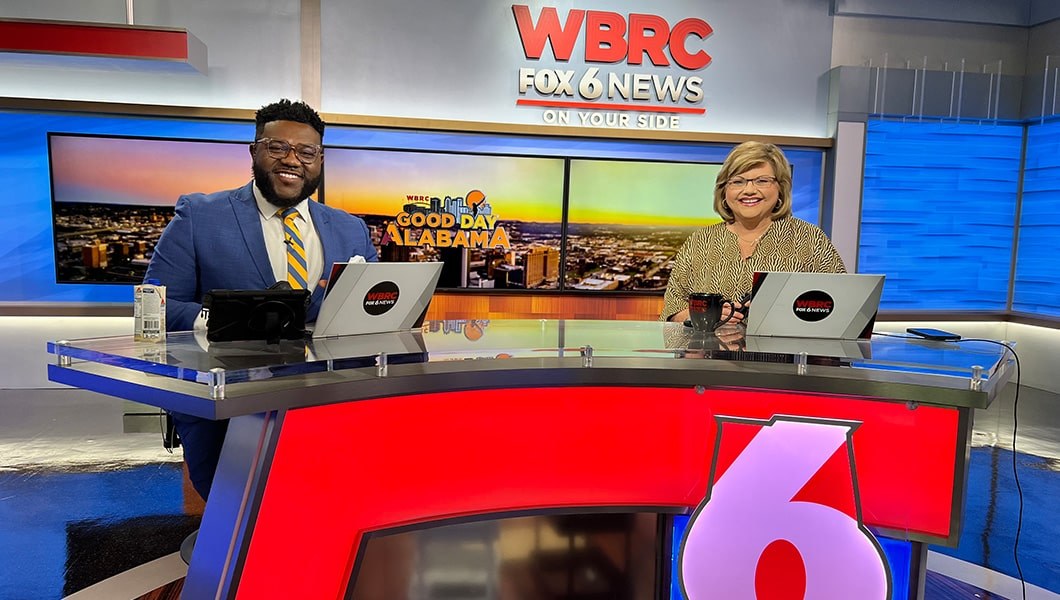 Grad Toi Thornton with his fellow anchors during a morning news broadcast for WBRC FOX 6.
With nearly a decade under his belt in broadcast journalism, Toi currently works as a Traffic Anchor and Co-host with WBRC FOX 6 News in Birmingham, Alabama, on one of the state's most popular morning news broadcasts. There, he has found that his greatest fulfillment doesn't come from just getting to be on television, but from getting to bring joy into the homes of his viewers every morning.
"We are the powerhouse station in this market as well as the state. And it's an honor to be able to do it," says the grad. "There are so many viewers and when I see them out in public, they always say, 'Oh, I watch you!' Some people tell me they just watch and I put a smile on their face."
With such a happy-go-lucky demeanor, Toi does his best not to get bogged down by negative news stories and tries to always carry his positivity into every broadcast.
"It's not just getting up and getting on TV, you have to be amped up, you got to be excited, you got to be happy, you have to be smiling no matter what's going on in your life, you have to be smiling because you have to convey a sense of happiness and brightness for the people who are watching."
While reporting for FOX 10 in Mobile, Toi visited the home of an elderly woman whose home was shot at, resulting in a stray bullet destroying her air conditioning unit. Through his reporting, Toi and his producer were able to rally the community and provide the woman with a brand-new AC. "That elderly woman, who knows what could have happened to her in the dead of summer without an AC. That was a moment where I was like, 'Okay, this is what I'm supposed to do. This is rewarding. This is what makes me want to continue to do this.'"
Committed to enriching the communities he's served, Toi sits on several boards throughout the South including the Ignite Foundation, a youth-focused non-profit in New Orleans, the Restoration Academy in Birmingham, and New Awakening Recovery Services, a drug and alcoholism program for women.
Not satisfied with standing still, Toi continues to enrich his skills and develop his new media toolkit. As a current Ph.D. student at Liberty University, Toi encourages others to take on a similar approach to education, saying, "I would just tell people, just don't be afraid to expand your skills. Don't be afraid to expand your knowledge. I went to Full Sail to expand my knowledge. If I continue to do that, even if I lose this job today, I won't be without one for long."