Published Jul 12, 2013
Warped Tour 2013: The Music of the Full Sail Acoustic Basement
Throughout the summer, we'll have blog updates from Maggie Ward, the Full Sail New Media Journalism Master's grad who is interning on this summer's Vans Warped Tour.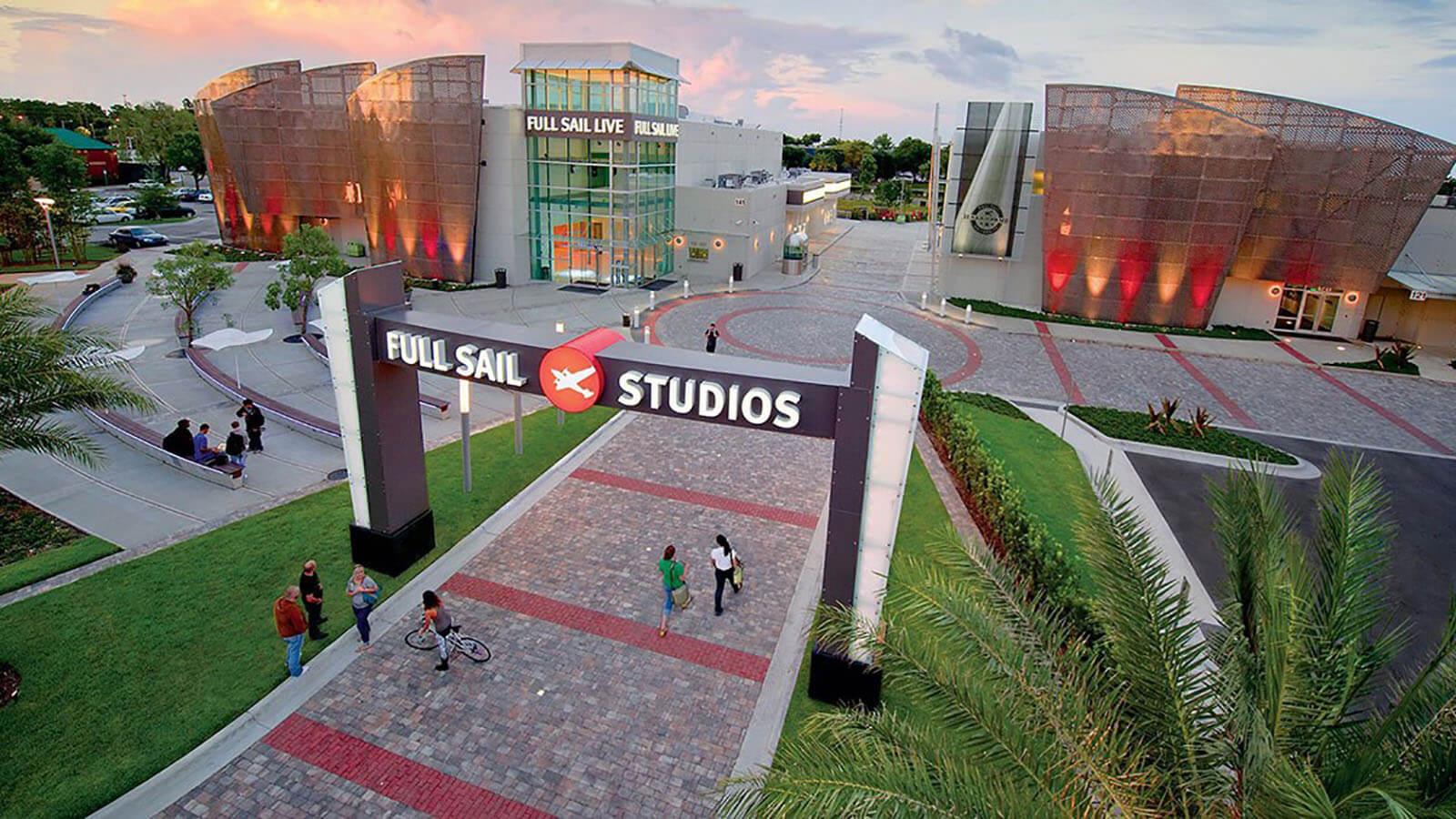 Warped Tour is not just for punk lovers. No matter who you are or what kind of music you listen to, there is a stage to match your tastes. Whether you like the big names on the Kia stages, the wild and crazy metal bands on the Monster Energy stage, or the tech-savvy bands on the Spotify stage, anyone can find music to enjoy.
Last week I had the opportunity to spend a great deal of time at the Full Sail Acoustic Basement, one of my favorite stages to experience. The music is pure and emotional, and the stage is set in a tent, which puts the musicians on a more personal level with their listeners.
While I have not heard a performance I did not enjoy, and certainly have not seen every performer, there are a few that stick out above the rest: Craig Owens, Brian Marquis, William Becket, and Austin Lucas.
Craig Owens can spill his soul while he sings. He is so passionate about his music, and it is apparent when watching him perform at the Acoustic Basement. None can seem to tear their eyes away from him. Brian Marquis is lively and energetic. After hearing his songs for the first time, I find myself humming his melodies throughout the day. I wish I could watch him perform every day.
William Beckett, from The Academy Is, brings the audience along on a quirky, fun ride. He helps them learn lyrics to his songs, willing them to become a part of his performance. He will even ask them to suggest lyrics to make the songs even more entertaining than they already are. Austin Lucas possesses brilliant guitar skills and a unique Americana sound that one can only find at the Acoustic Basement. I watch his fingers fly across the guitar strings, hear the beautiful twang in his voice, and feel compelled to listen to his music with an open mind and heart.
I have not had the chance to listen to all of the amazing artists on the Acoustic Basement stage, nor the other stages spanning Warped Tour. However, even though I have only been on tour for a few weeks, I have the luxury to see new bands daily. I am looking forward to learning more about the other genres at Warped Tour and listening to more of the outstanding artists at the Full Sail Acoustic Basement.