Published Apr 27, 2017
WWE and Hire Heroes USA Host Networking Event at Full Sail
The event was open to the public for all military members and veterans, as well as their spouses and featured over 40 companies.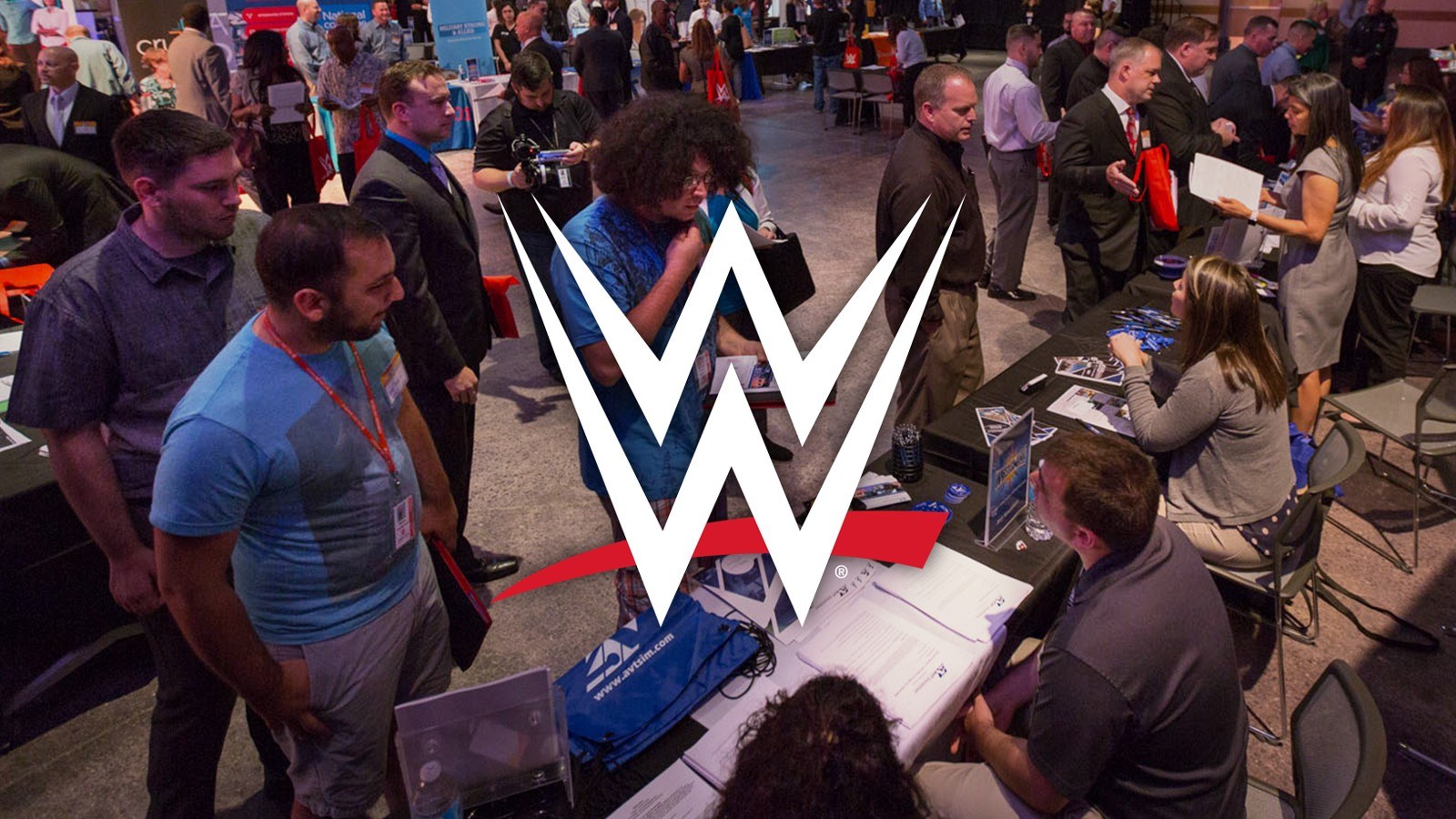 WWE partnered with Full Sail University, the Central Florida Sports Commission, and the City of Orlando to host a Veteran Career Panel & Networking Event in support of Hire Heroes USA to kick off WrestleMania Week in Central Florida. The event was hosted on Full Sail's campus and was open to the public for all military members and veterans, as well as their spouses.
The day began with a career coaching session, followed by a Veteran Employment Panel with industry professionals from WWE, Hire Heroes USA, Mayor Buddy Dyer's veteran advisory council, Supporting Strategies, Full Sail, and NBC News. Attendees were given the chance to speak candidly with panelists about struggles they have or might face when transitioning into civilian life from the military, and discussed best practices, tips, and trends in the areas of recruitment and job interviews.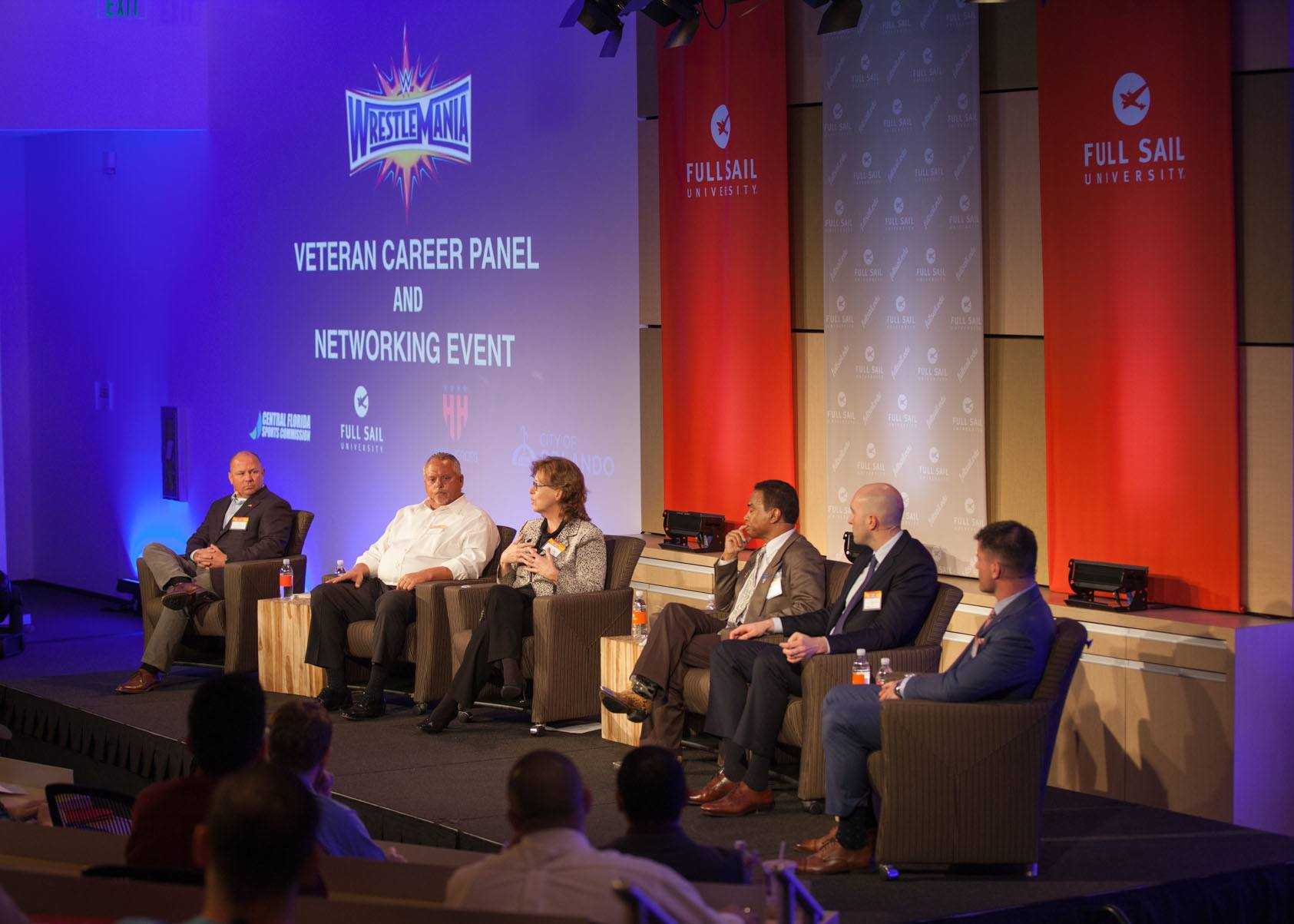 Full Sail University hosts the WWE 2017 WrestleMania Veteran Career Panel.
In addition to the panelists, WWE Superstar Mark Henry and NXT Superstars and military veterans Macey Estrella, Montez Ford, and Steve Cutler were also on-site to meet with the attendees.
Film student and military veteran Jason Van Horn was also awarded a $10,000 scholarship during the event. Jason has shadowed behind the scenes during NXT tapings at Full Sail Live, and earned the scholarship by demonstrating exceptional professionalism and creative talent. Since 2012, WWE has awarded more than $250,000 in scholarships to Full Sail students.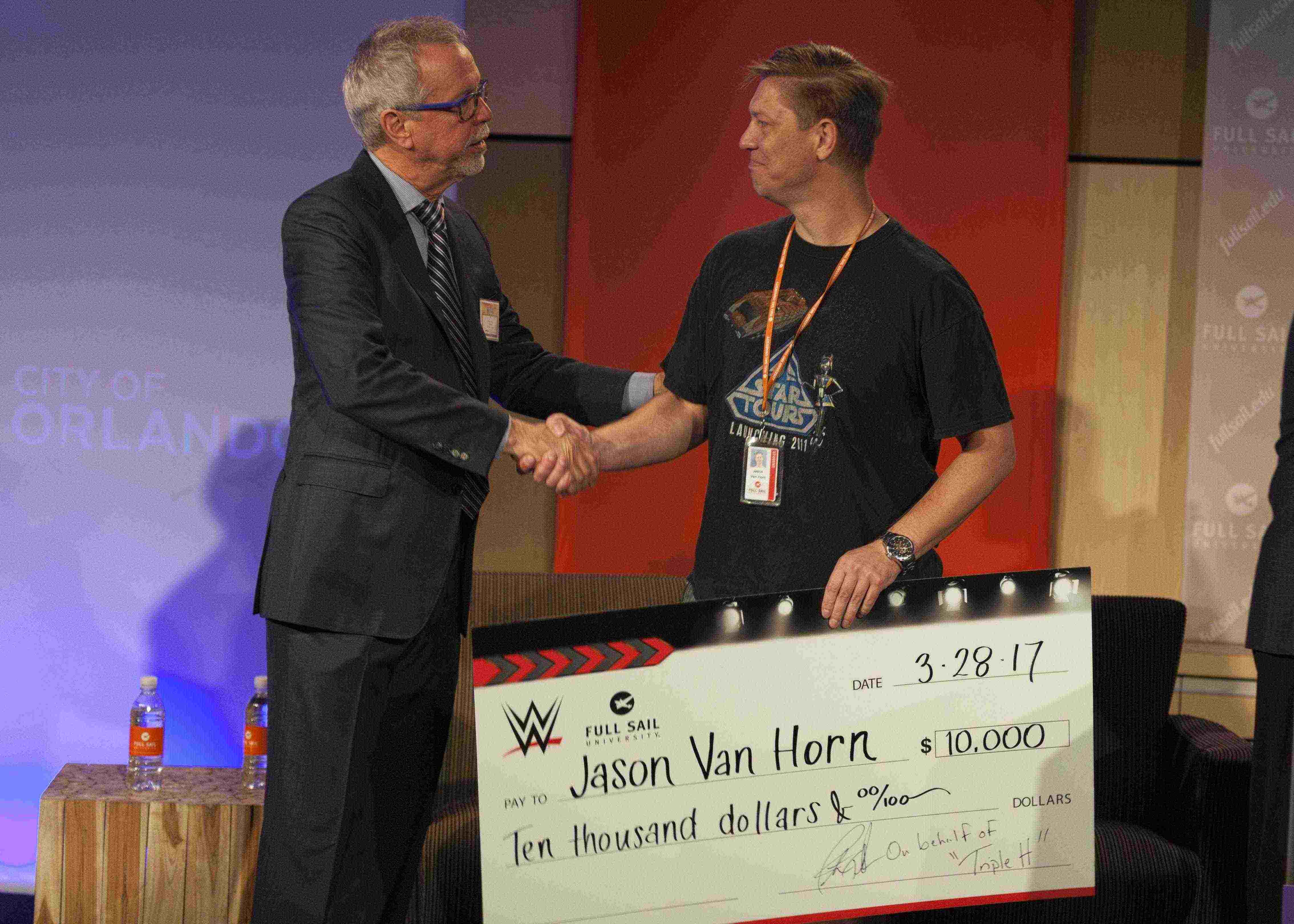 Scholarship recipient Jason Van Horn.

The afternoon was dedicated to a networking event in Full Sail Live with over 40 Orlando-area companies including Universal Orlando, Lockheed Martin, the Orlando Police Department, and the Federal Bureau of Investigation. Attendees were given the opportunity to receive one-on-one coaching to improve their interviewing skills, as well as a chance to take a professional headshot photo for their LinkedIn profile.