Published Oct 02, 2019
WWE Debuts 'NXT' on USA Network; Produced Weekly at Full Sail
The weekly live broadcast further expands WWE and Full Sail University's partnership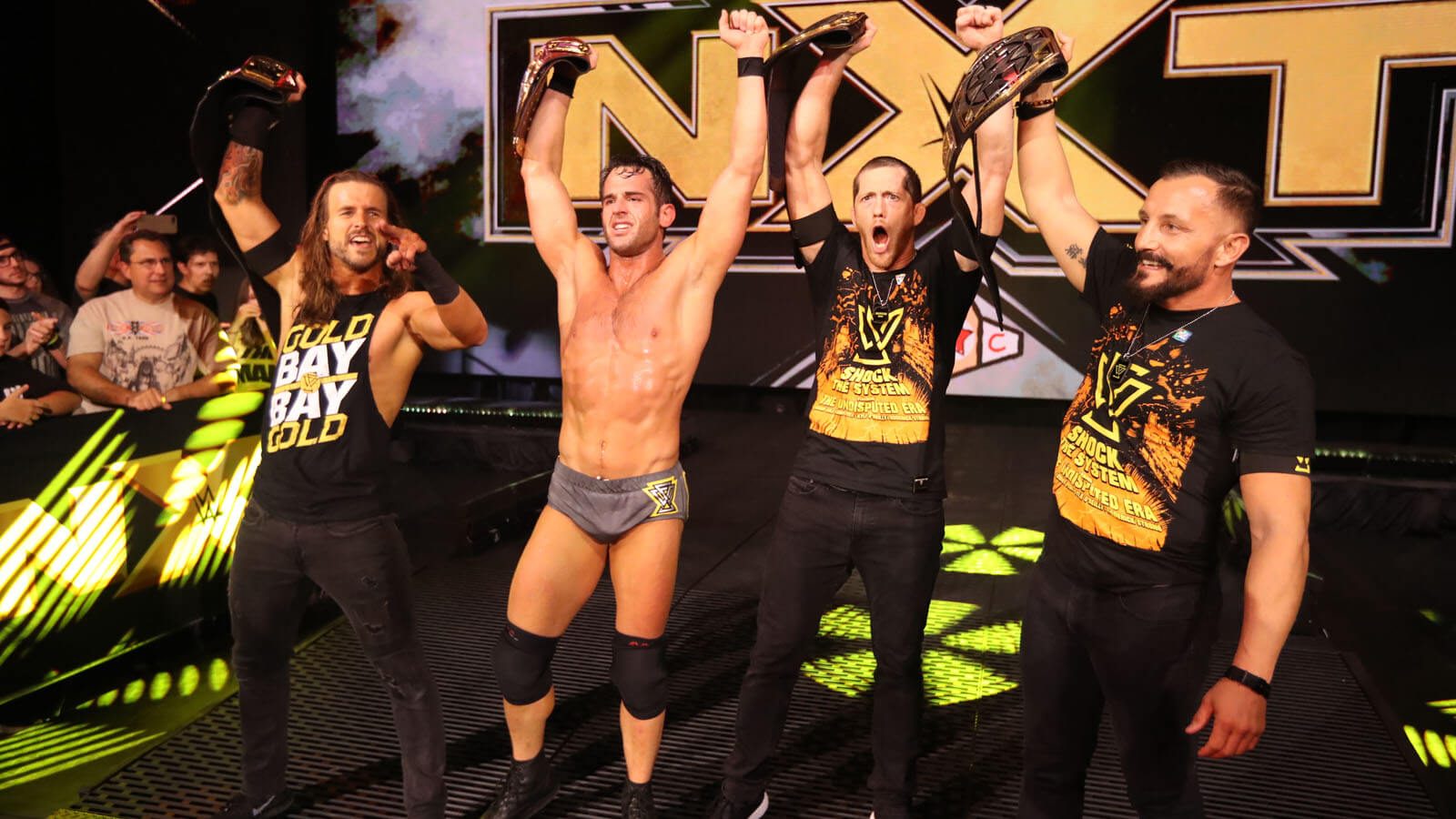 On September 18, NXT made its live debut on USA Network to thunderous applause and a special appearance by Paul "Triple H" Levesque. Fans of the series were treated to high-intensity matches where familiar faces and names new to the NXT brand became part of the series' expanding narrative.
Highlights included several key matches like the "NXT North American Title Match" between Velveteen Dream and Roderick Strong; the "Women's Championship Number One Contender Fatal Four-Way Match" between Bianca Belair, Candice LeRae, Io Shirai, and Mia Yim; and a "Street Fight" between Killian Dain and Matt Riddle that exploded out of the Full Sail Live Venue, onto the backlot, and back inside with over 20 fighters slugging it out in a melee frenzy.
The night ended with Triple H coming back to address the audience and make a solemn promise of what the future would hold for the brand. "We are NXT, you are part of that," he declared to the crowd. "Be here every week and let's show the world that we are NXT!"
With the crowd chanting "NXT" repeatedly, Triple H surprised fans one more time by moving into the bleachers to join them in what would be a passionate moment for viewers and attendees alike.
Beyond getting the chance to watch the action, sweat, and showmanship, Full Sail students are also able to gain first-hand experience in a variety of roles at an NXT event. Whether working behind the scenes with NXT Superstars in makeup, filming the action ringside, or training under one of NXT's technical directors, Full Sail students in a range of degree programs can gain professional experience as well as future consideration for opportunities with WWE.
"The WWE crew really embraces the students and wants to work with the students," says Full Sail University's Student Production Team Manager Jackie Gardner. "The one thing the students get out of here, and what they're supposed to get out of this, is the chance to to develop a skillset."
Monitored by both Full Sail staff and WWE crew, students not only learn how to interact and work with different teams and departments, but how to establish professional, working relationships with Full Sail's clientele.
"They start off as PAs or stagehands and, as they continue to prove themselves professionally, and they are responsible, they start to grow" says Full Sail University's Event Coordinator Heather Bartley. "It's real-world experience."
Tickets and seating for NXT events at Full Sail are available on a first-come, first-served basis. Proceeds from ticket contributions benefit the Full Sail University/WWE Scholarship Fund. Tickets for future WWE/NXT events are available online at www.nxttickets.com.