Published Dec 24, 2018
Year in Review 2018: Special Guests & Events
Our Year in Review series features the best of life at Full Sail in 2018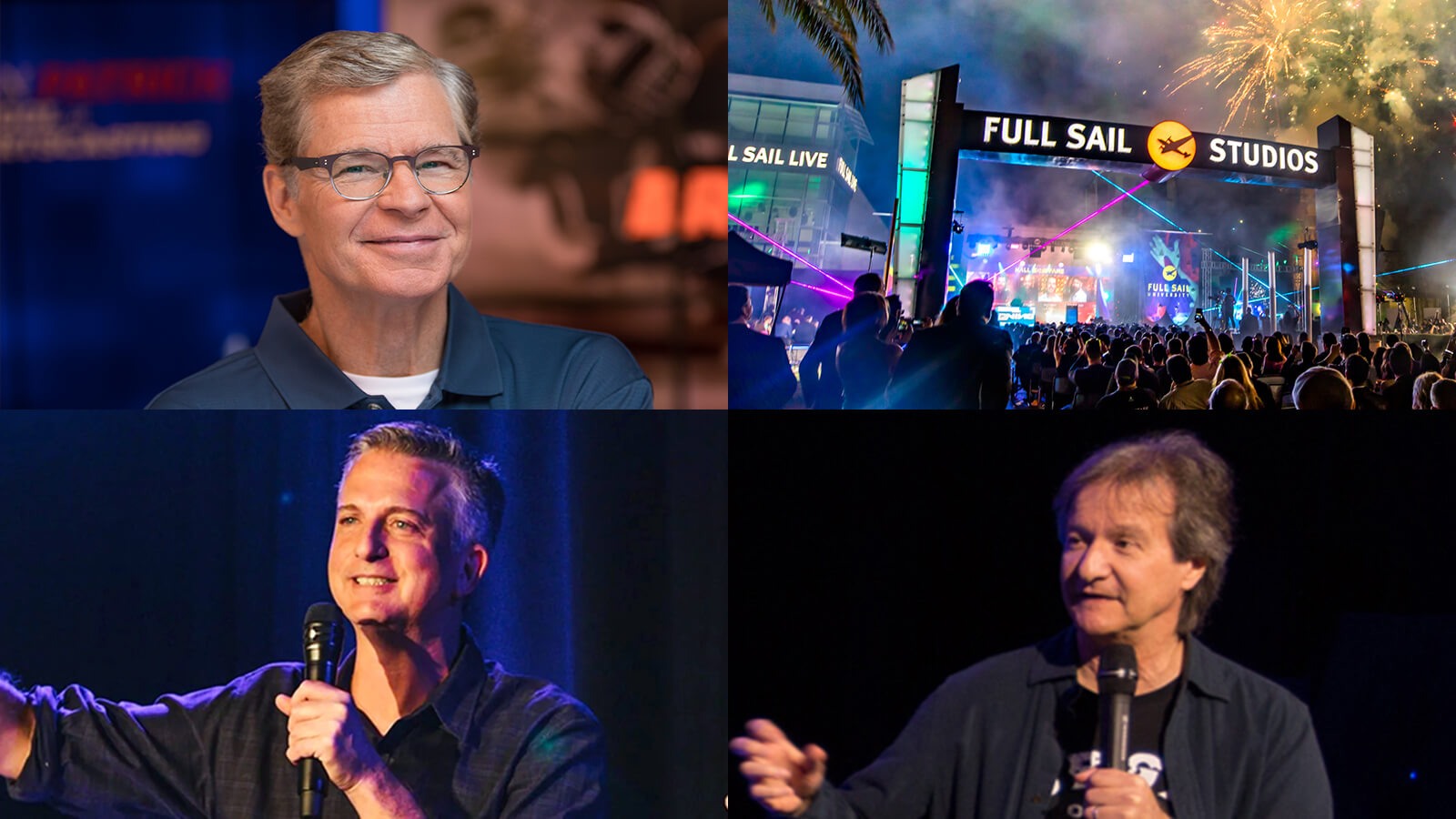 2018 was an exciting year on Full Sail University's campus in Winter Park, Florida. From distinguished industry expert guests to educational sessions, here are some highlights of the events our students, faculty, and staff were involved with this year:
We kicked off the year with our ninth annual Hall of Fame celebration with more than 150 presentations, lectures, workshops, and project review sessions for our students. The entire week culminated on Thursday with the Induction Ceremony where six graduates were inducted into our Hall of Fame.
In March, legendary engineer and audio mixer Bob Clearmountain visited campus to speak about the craft of audio production and reminisced about key points in his career.
Full Sail has officially made the foray into the world of esports with the launch of our own collegiate esports team, Full Sail Armada. Students participated in tryouts to earn a coveted spot on the team where they have the chance to compete against other universities in games like Overwatch, League of Legends, Smash Bros. and more.
Full Sail hosted an Overwatch League All-Star game watch party on campus for students, faculty, and local guests who cheered on the Atlantic Division All-Stars as they tried to take down their counterparts from the Pacific Division.
A new campus esports arena, "The Fortress," was also announced this year. The Fortress will be the new home of Full Sail Armada, and, at 11,200 square feet, will be the largest esports arena to date to occupy a college campus.
We welcomed the Adobe Creative Cloud team back to campus to host another Adobe Creative Jam in the Live Venue. 12 teams of Full Sail students competed in three categories: graphic design, motion design, and social campaign. At the end of the competition, students had the opportunity to have their portfolios reviewed by industry experts.
Renowned sports journalist Bill Simmons visited Full Sail's campus to discuss his career, the industry, and how the field has changed with the rapid evolution of digital technology.
In August, OrlandoiX was hosted on campus as developers, gamers, and fans gathered in the Live Venue for a weekend of tech demos, workshops, and more. Gaming giants Nintendo, Microsoft, Epic Games, Insomniac Games, and EA Sports attended this year's conference showcasing products and applications that made use of VR software.