Apr 11, 2023
Legendary Show Production Professional and Educator, Dana Roun, to Receive Industry Icon Award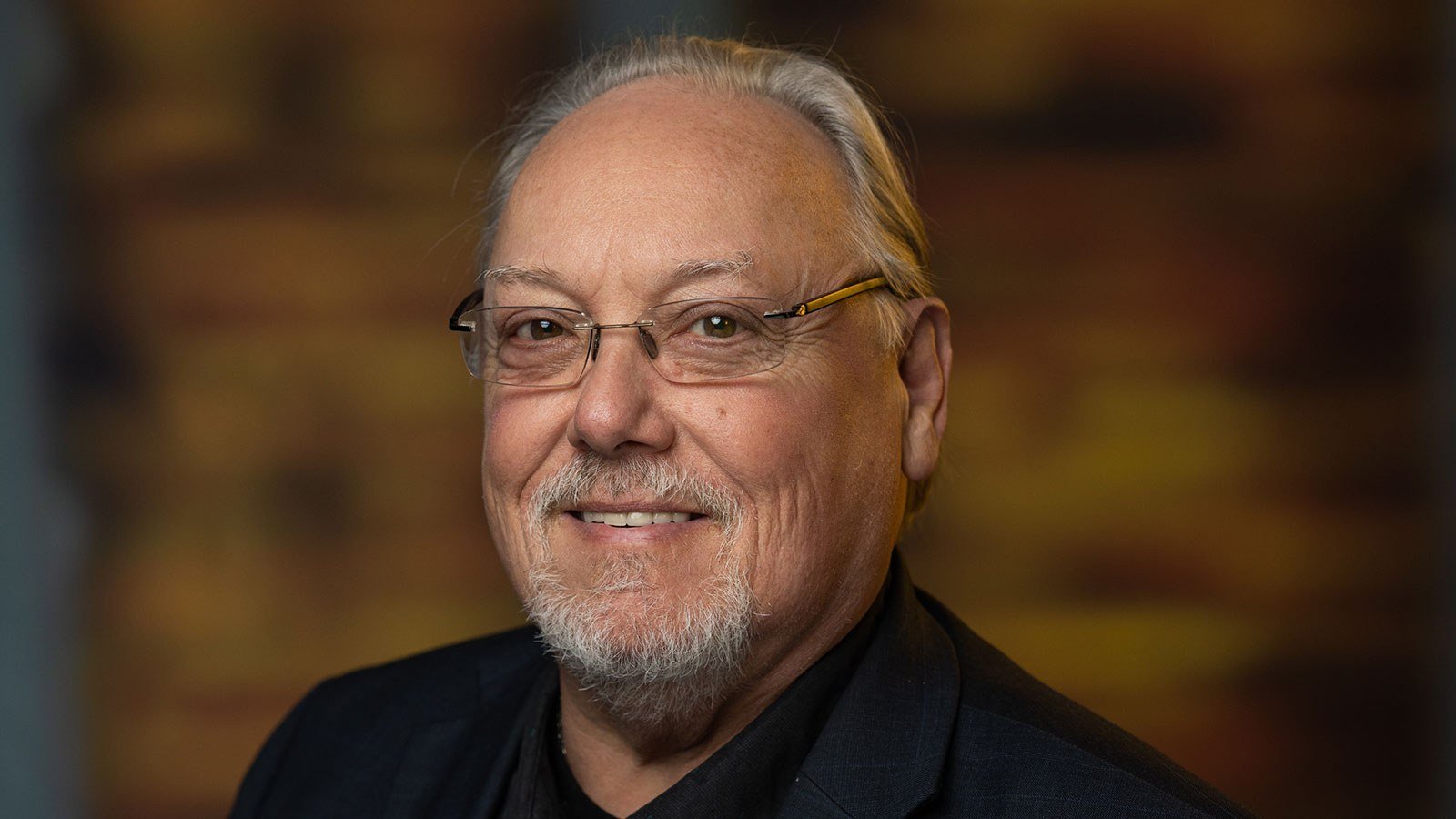 Full Sail University is proud to announce that legendary show production professional and educator, Dana Roun, will be the latest recipient of the university's prestigious Industry Icon Award. The honor will be awarded during the Industry Icon Award ceremony scheduled to take place on April 18, during Full Sail University's annual Hall of Fame week.
Dana Roun joined Full Sail University in 1981 as an adjunct instructor in Live Production while touring the world professionally with major acts. In 1988, Dana moved to Orlando full-time and developed the first live concert curriculum that would evolve to become a bachelor's degree program in Show Production. During his tenure at Full Sail, Dana served in many capacities related to production tours, live events, convention sets, and studio designs. He was the architect for the Dreams Across America Fleet that included 6 touring vehicles.
In addition, Dana contributed to the design of the Full Sail Live Venue, Audio Temple, and the Full Sail University Orlando Health Fortress. After serving as Program Director for the Show Production Bachelor's degree, Dana became the Director of Audio Programs where he oversaw four bachelor's degree programs, including Recording Arts, Show Production, and Music Production, as well as the Audio Production degree. In early 2023, Dana retired from his service at Full Sail University.
"Dana believed in me and that caused me to believe in myself," said Bob Cowan, Monitor Engineer for Metallica, and Full Sail University Hall of Fame inductee. "Dana shared his knowledge and insights of touring that were truly real-world education. He brought that experience into the classroom. It was completely inspiring. It's my honor to congratulate Dana on being named the latest recipient of the Full Sail Industry Icon Award. Truly deserved and earned!"
The Full Sail University Industry Icon Award recognizes those individuals who have dedicated their lives to being innovators in entertainment, media, the arts, and associated businesses. These industry icons serve to inspire countless others along the way, with a commitment to sharing their success for the benefit of those who wish to follow in the icons' footsteps. Additionally, this award recognizes those who have truly given a wealth of heart and dedication to the faculty, staff, student body, and graduates of Full Sail University.
Previous recipients of the Industry Icon Award include:
Al Schlesinger, Music Attorney & Past President of the Recording Academy (2016)
Bruce Swedien, Grammy Award-Winning Engineer/Producer (2016)
Don Wersha, Senior Vice President, Solid State Logic Inc. (2017)
Clair Global, Production Company for Global Events (2018)
John Couch, Apple's First Vice President of Education (2019)
Dr. Pat Bishop, Director of Graduate Studies, Full Sail University, Retired (2022)
About Full Sail University:
Full Sail University is an award-winning educational leader for those pursuing careers in entertainment media and emerging technologies. Founded in 1979, Full Sail has received accolades throughout its over 40-year history, including most recently being featured on the 2021 "Top 50 Film Schools and Instructors from Around the World" list by Variety Magazine, named a 2023 "Top Game Design School" by The Princeton Review, and previously recognized as the "School/College of the Year" by the Florida Association of Postsecondary Schools and Colleges. Full Sail University is a graduate and undergraduate degree-granting institution offering on-campus and online degree programs in areas related to Art & Design, Business, Film & Television, Games, Media & Communications, Music & Recording, Sports, and Technology. With over 91,578+ graduates worldwide, Full Sail alumni have worked on countless award-winning projects with individual recognition including Oscar®, Emmy®, GRAMMY®, ADDY® and The Game Award honors.
Press Kit
Download a fact sheet about Full Sail, high-res images, and information about our campus and online programs from our press kit.
For media inquiries, contact Casey Tanous at 407.679.0100 or email [email protected].
Full Sail Press Kit Images

Stay Connected