May 23, 2023
Renowned Interviewer and Sportscasting Legend Dan Patrick Partners with Full Sail DC3 to Debut 6-Week Online Interviewing Course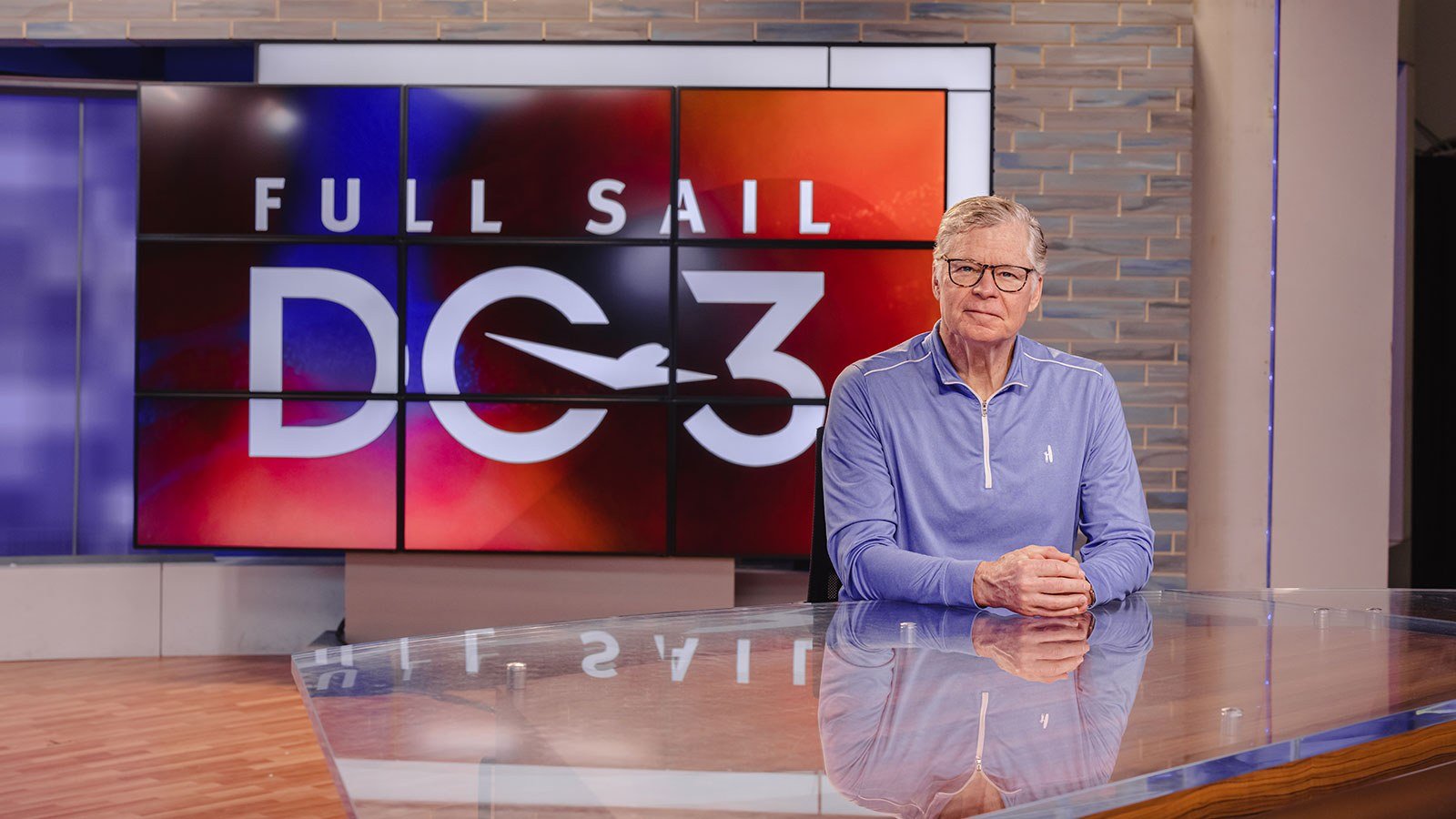 Today, Full Sail DC3 announced the launch of its online course in partnership with sportscasting legend and talk show host, Dan Patrick. The online course titled, The Art of Interviewing with Legendary Sportscaster Dan Patrick, prepares individuals to thrive in any interview situation – from long form sit-down interviews to short three-question quick formats, and more.
Dan Patrick's historied career spans TV, radio, and publications including ESPN, CNN, NBC, and Sports Illustrated to name a few. Some of Patrick's notable interviews have appeared on SportsCenter's "Sunday Conversation", ESPN's in-depth interview segment, where he has brought out the best in thought provoking conversations with notable celebrities, and many of sports' premier personalities including Michael Jordan, Mark McGwire, Barry Sanders, Wayne Gretzky, Larry Bird, Reggie Jackson, and Bill Murray. Before working with ESPN, Dan Patrick was a sports anchor/reporter for CNN (1983-89), where his assignments included the World Series, NBA Finals and Winter Olympics. Currently serving as host of The Dan Patrick Show, the syndicated radio and television sports talk show, Dan interviews some of today's most prominent figures in sports and pop culture.
"Throughout my career I've learned that great interviews are all about asking great questions, and honing one's ability to listen," said Dan Patrick. "Asking great questions, in combination with skilled listening, are key strengths worth developing for those looking to excel in any career where storytelling is important."
During this short-form 6-week online course, Dan will provide students with the tools to conduct proper interview research and preparation, develop high-quality interview questions, apply effective questioning techniques, and execute meaningful interviews.
To learn more about the course, The Art of Interviewing with Legendary Sportscaster Dan Patrick, visit here.
About Full Sail DC3:
Full Sail DC3 is a dynamic, digital-centric education platform that offers online courses and accredited certifications. With the values and benefits of Full Sail University, DC3 is backed by over 40 years of experience in entertainment media and emerging technology, as well as more than a decade of experience delivering compelling online education.
Press Kit
Download a fact sheet about Full Sail, high-res images, and information about our campus and online programs from our press kit.
For media inquiries, contact Casey Tanous at 407.679.0100 or email [email protected].
Full Sail Press Kit Images

Stay Connected